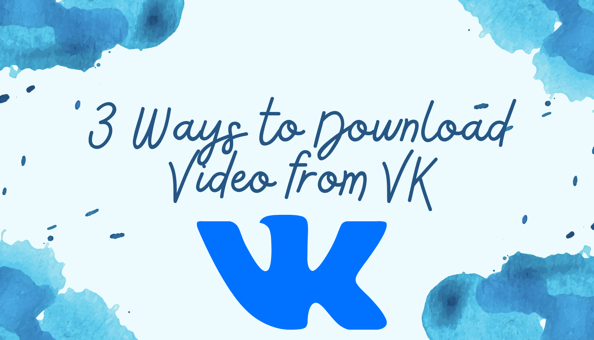 We'll fill in with the information you need for those who still don't know how to download VK videos.
We know that sometimes getting some videos from VK might be problematic. But don't worry; below are the simple methods you can do to save the videos for offline viewing. But first, let us talk about the platform itself.
What Is VK?
Russia is one of the big countries that have an extraordinary population density. Even in the past, Russia has been widely reported that most of its people are women.
Russia also has special social media like Facebook and Twitter called Vkontakte (VK). VK is one of the largest social networking platforms in the country. It was built in 2006 and continues growing.
Owned by Mail.Ru Group, the platform also offers similar content that can be uploaded inside. Whether it's a photo or a video, you can freely upload it to Vk. In 2014, the platform already had more than a hundred million users, and it's even bigger now.
VK has also been in the play store for quite a while, so if you want to try it, you may download it immediately.
Regarding the language barrier of this application, don't worry; VK has provided various languages ​​to make it easier for users worldwide to understand. Both English and Indonesian have automatic translations there.
However, to chat, you must speak Russian, but you can also speak English, and you will also make new friends from Russia. Various information in the world, especially about the country of Russia itself, will be on your homepage a lot.
As for how to register, it's the same as other social media. Use a Facebook account, Gmail, or phone number.
To post and view the homepage is also not complicated, and as we said before will be the same as Facebook or Twitter.
Three Ways to Download Videos from VK
 We want to tell you how to download videos from the platform. As the platform doesn't have a video download feature, it might be hard for some people to obtain their favorite content.
There are three websites you can try to download videos from on VK, such as:
Login to VK using your account.
After that, search for one of the VK videos that you want to download.
Tap the options menu on the content.
Select Copy Link
Then paste it on the Savefrom.net site.
Then click Download.
Finally, wait until the download process is complete, and you're done!
2. Getvideo.at
Login to VK and specify the video content you want to download.
After that, copy the URL link of the selected video content.
If so, go to the
Paste the URL in the column provided.
Finally, click Search and perform the Download according to the instructions.
3. Savevk.com
Complete the VK Login data to enter social media.
Select a video that you want to save.
Click the three-dot icon in the corner of the video and select Copy URL.
Then visit the site
Paste the URL in the column provided.
After that, click Get Video File.