A VPN or Virtual Private Network is an encoded connection over the internet from a device to a network. The main purpose of a VPN is simply to hide your online activity, IP address, personal data, browsing activity on any Wi-Fi network.
Here in this blog will talk over a particular VPN that is Forticlient. It is used district-wide to access the internal network. A large numbers of users are using this VPN Network and have share positive reviews. But sometimes it happens when it do not works according to our needs and we waste our so many time in resolving the troubles. So in this tutorial will talk over Forticlient VPN login failed insufficient credentials or Forticlient VPN Wrong credentials. Since it is not a critical issue but several users on multiple forum sites like Reddit or another Community Website have reported the above query. Because sometimes these minor issues hampers the major work. If you too are facing the same situation then do not worry, you are in the right place. You can easily get past over the problem.

 If the credentials that you are using are incorrect then it shows up the message box. In such cases first off all you need to check whether you are entering a valid credentials or not. However If you are using correct details then you can follow the below mention instructions:
Firstly check your login account is in the locked position or not. And if you find it lock then kindly contact your IT help-desk to unlock it.
You may also stuck with the above situation if your login account is expired from domain. In such case you need to contact the IT help desk and ask them for extending the login account period.
And if your organization use custom port number in place of the default then kindly add it as mention below:
Settings->Edit the Selection Connection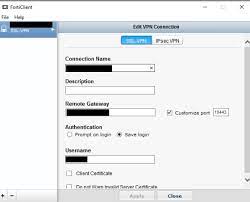 Then tick on "Customize port" >add the port number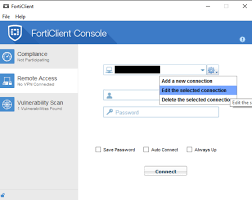 Related searches
How to Connect to the FortiClient VPN
You can follow the below mention guidelines to connect to the FortiClient VPN
First of all right-click FortiClient Shield icon in the bottom right of the screen>select "connect to CAIU"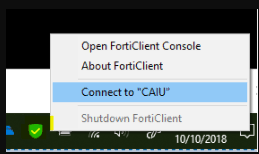 Tap on Remote Access on the left of the FortiClient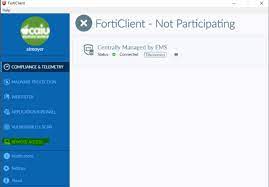 Choose CAIU from VPN name drop down. After that enter the IU Username and Password >click on Connect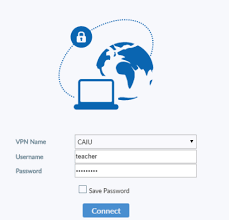 Congratulations! You are connected to the VPN
Note: If you don't want to enter your password every time you want to connect to the VPN then you can simply check the save Password checkbox.
Final thoughts
That's all about Forticlient VPN Wrong credentials or Forticlient VPN login failed insufficient credentials. In this tutorial I have tried to provide all the possible info. Now it's your turn to read the instructions and get the solutions for your problem. I really hope this article will help you in getting past the issue.
Apart from this do write us if you have any further queries or concerns regarding the same on our Facebook and Twitter Page. Thanks a lot for your valuable time.