If you are facing SMART Hard Disk Error 301 or SMART 301 on your computer while Windows start, then you are in right place. In this article, we are discussing about SMART Hard Disk Error 301 in detail and providing some recommended methods to fix this issue on Windows 8/8.1/10 OS based devices. Let's starts the discussion.
What is SMART Hard Disk Error 301?
"SMART Hard Disk Error 301" is also known as "SMART 301" that is categorized as unexpected Error usually occurs when you turn ON your Laptop or System. This error indicates that your hard disk or SSD (Solid-State-Drive) failed or severe driver corruption. However, SMART 301 is related to HP laptops that are usually come with HP SMART Check embedded in Firmware software. Let's take have look at error message.
"The SMART Hard Disk check has detected an imminent failure. To ensure no data loss, please backup the content immediately and run the hard disk test in system diagnostic. Hard Disk 1 (301), want to continue press enter"
Reasons behind SMART Hard Disk Error 301 on Windows 10/8.1/8
Physical damage to the hard disk causes SMART 301 error on your laptop
It might possible to get SMART 301 Error due to broken IDE/SATA Controller Chip in Motherboard.
In case if your System has infected with malware or spyware, then it might possible to get this issue.
Misconfiguration in BIOS (Basic Input Output System) Setting can cause SMART 301 Error on your PCs/laptops
[Tips & Tricks] How to fix SMART Hard Disk Error 301 on Windows 10/8.1/8?
Procedure 1: Run CHKDSK command
Step 1: Press "Windows + X" key from keyboard and select "Command Prompt as Administrator"
Step 2: In the opened Command Prompt window, type "Chkdsk /f /r" and hit "Enter" key to execute it
Step 3: Wait for the hard drive recovery process to complete. Once done, restart your PCs/laptops and please check if SMART Hard Disk Error 301 is resolved.
Procedure 2: Repair Disk using BIOS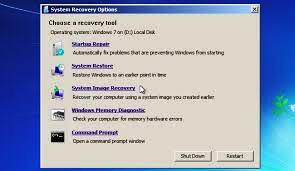 Step 1: At first, you need to turn OFF your computer
Step 2: Remove hard disk and then reconnect to the CPU
Step 3: Start the computer and continue press the "F10" key until BIOS menu not appears
Step 4: Now, run the hard drive test. To do this, go to "Advanced" or "Diagnostic" section
Step 5: Follow On-Screen instructions to finish the process.
Step 6: Once done, restart your computer and please check if SMART Hard Disk Error 301 is resolved.
Procedure 3: Check hard disk for errors
Step 1: Open "This PC" or "My Computer"
Step 2: Right-click on physical hard drive like 'C:', 'D:' or other drive that you want to check, and click on "Properties"
Step 3: Go to "Service" section and locate the "Check for Errors"
Step 4: Click on "Check Button" and then select "Check Disk"
Step 5: Wait to completion. Once done, restart your computer and please check if the problem is resolved.
Procedure 4: Use third party "Data recovery software" for data recovery
When a hard disk is failing to backup all the data and you end up losing data in the process, then you can try third party data recovery software to recover all your lost or deleted data in very quick time. Due to SMART Hard Disk Error 301, if you found that your personal data have been deleted or lost and even after using the procedures mentioned above, won't recover your data, then third party data recovery software can be best option in this case. You can simply type "Best Data recovery software" on Google Search. Choose any one from them and download/install it.
Conclusion
I am sure this article helped you to "fix SMART Hard Disk Error 301", "fix SMART 301 Error on Windows 10/8.1/8 based PCs/Laptops" with easy methods. You can choose/follow another possible to fix this issue i.e., PC Repair Tool/Software.
We recommended you to repair your PC/laptops with powerful PC Repair Tool/Software that has the ability to delete all types of malware or spyware, clean System registry, remove faculty software or driver, fix all types of errors or bugs and improves System performance as well.
Is Your PC Behaving Abnormal & Needs Instant Optimzation?

We recommend you to choose Advance System Repair Suite which is dedicated to offer complete options to optimize a PC, fix any Windows error, and remove malware threats in easy. The software is award winning and suggested as the best malware fix application supporting all Windows versions including XP/Vista/7/8/8.1/10. Just 3 steps to avail error free PC.
Download Advance System Repair and install on your PC. (Follow all on screen instructions when installer is executed)
Click "Scan Your PC" button to scan all present issues, errors, junk files, and malware threats.
Finally, click "Start Repair" to fix all detected problems in next few minutes.