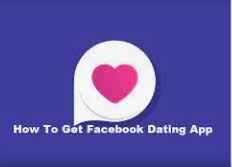 Here in this article we are going to guide you on How to get Facebook dating app back once it got deleted. It is one of the most repeatedly reported queries on forums. And if you are too looking for a guide to tackle this situation you have reached at the right platform. But before discussing the main content of this article we would like to highlight other related queries as well.
The Facebook Dating was launched in April 2021 for Android and iPhone ad that's why there are so many users who have lack of information regarding this app. And we observed this while going through forum sites. So we have tried our best to cover all the related queries in this single blog. So without any further delay let's get started with the discussion.
As we have earlier mentioned out motive to write this blog as thousands of users have asked is it possible to get back Facebook Dating App after deleting it.  Fortunately there are some tricks through which you can get it back.
Note that you can't access Facebook dating on your laptop or web browser as it can be accessed only on Android or iOS mobile phones.
How to get Facebook Dating App back after deleting
Method 1: Have a friend to Invite You
This method is considered as one of the simplest way to get back your Facebook Dating app. And for the same all you need is have a friend that already has Facebook Dating active, so that you can ask them to send you can invite back to it. One can follow the below mention steps to send a invite link back to Facebook Dating.
Here's how:
Step 1: Have them just open up Facebook Dating, and navigate to Settings> then tell them to tap on the button that says "Share" or "Share The Love"
Step 2: They should be able to tap or type in your name to send the link, or receive a direct link they can copy and paste to you.
Once you received the link then follow that link and you will have the chance to set your Facebook Dating Profile back up.
Once to have activated you profile, you will be able to reach Facebook Dating by finding it in all the places it normally appears.
Method 2: Trick Facebook's Algorithm
If you don't have any friend on Facebook Dating app or you can't get an invite link from a friend. Facebook will recommend their dating platform back to you if you give it to the right signs that you are indicating in finding new dating opportunities.
 To proceed you have to follow the below mention guidelines:
Step 1: Firstly you need to go into your Profile Settings and modify your relationship status to single. You don't need to make relationship status public, but Facebook Dating ads show frequently to those who have marked themselves single on Facebook.
Next then search for "Facebook Dating" and other dating terms in Facebook's search bar if you are trying to get Facebook to recognize that you have an instant interest in dating. So they start showing more dating-related ads and services to you.
Note that Facebook gathers insane amount of data from every interaction with their platform. So your searches will not go waste.
If you'd like to increase tour opportunities even further, start liking pages associated to other dating services.
After that do web searches for dating-related articles on a non-incognito browser ideally the same one you use to log onto Facebook. Many of such websites have Facebook's tracking pixel integrated into them and Facebook gathers the data about the websites you visit.
Note: You may need to disable tour ad blocker on Facebook's website, if using one for Facebook Dating ads to show back up.
Once you have got Facebook Dating back after deleting it or even if you have not yet. It's imperative to know where you can actually find Facebook Dating within the Facebook app.
Facebook Dating app almost always be found in one of two below mentioned places:
#.  On a dating tab running across the bottom of the user's screen
#. Also by tapping on "Menu" button and the clicking on "Dating" section that comes up under the Facebook menu> if it does not appear click on the "See More" button to bring up even more options
FAQs
How to get Facebook Dating Back After Deleting on iPhone?
If you have deleted your Facebook account and now want to get it back then you can follow the below mention steps:
Step 1: Navigate to https://www.facebook.com/login in a web browser>enter your email address & password related with your deleted Facebook account and click Log In>Now click the down arrow at the top right of the page & select Settings from the drop-down menu
Step 2: After that click your Apps in the left sidebar and then scroll down to find Facebook Dating listed under Other Apps section
Why is Facebook dating not showing up after deleting it?
If you are facing this issue then it is quite possible that your account might have been unlinked from your dating profile. So in order to fox this issue you need to reinstall the dating app>and then link into your Facebook account.
How long after removing Facebook Dating can I rejoin?
Well you can join Facebook Dating as soon as you want, all you need to do is just navigate to the Facebook app and tap on the Dating icon to get started.
How to reinstall Facebook Dating?
First of all you need to uninstall Dating from your device> then open App Store and search for "Facebook Dating">finally tap on the "Get" button to install Facebook Dating.
How to retrieve deleted messages on Facebook Dating?
You can follow the suggested methods to retrieve the messages on Facebook Dating.
Method 1: Check your archived messages
One of the easiest ways to retrieve your deleted messages and to proceed you can follow the below mention guidelines:
Step 1: First of all access Facebook Dating> Go to the chat section of the platform
Step 2: Under the search box, input the username of the friend you were chatting with> now you can easily select their username to access the message and see all of it
Method 2: Ask the recipient for the picture or copy of the message or chat
You can also ask the user you were chatting with, so that they can help you in retrieving a copy or picture of the message as long as it is available on their end.
That's all about How to get Facebook Dating App back after deleting; we have tried our best to provide all the related information, hope you liked the blog.