In the recent few months, Roblox gaming platform has seen the all-time high growth in terms of number of children playing on its platform. It has gained exponential growth and this popularity has increased the media scrutiny as well. It has been in multiple controversies and this has forced many parents to reconsider whether to allow their children to use Roblox gaming platform or not. If you are also one of those guardian concerned about your child's safety and wondering how to delete Roblox account permanently then this blog is for you. Here, we have discussed the detailed process for deleting your kid's Roblox account.
Roblox is a very popular gaming platform and according to a survey, more than 50% of the American kids and teenagers have used it to play games last year. It has unmatchable popularity and the concern is regarding the uptick in inappropriate content for kids in recent times. The kids are inclined toward playing seeming harmful games and this is a concern for the parents. Many wants to cancel the Roblox premium membership to put all worries to an end. Many parents are finding it a cumbersome process simple because they don't know the exact steps to delete the Roblox account. Well, we are here to guide you.
More about Roblox?
Before going to the section where you get the process to delete Roblox account, it is worth mentioning some details about Roblox so that you get help to decide whether you really need to delete the account or not. As per its playing modes and category, it is a "Sandbox Game" based on the very popular "build-your-world" theme. It provides an Online multiplayer platform where players can create their own games and tussle together. A single game can be joined by multiple players around the world and they could make their own games which it is "USP". Over the years, the users have published more than 20 million games as per the publisher's claims.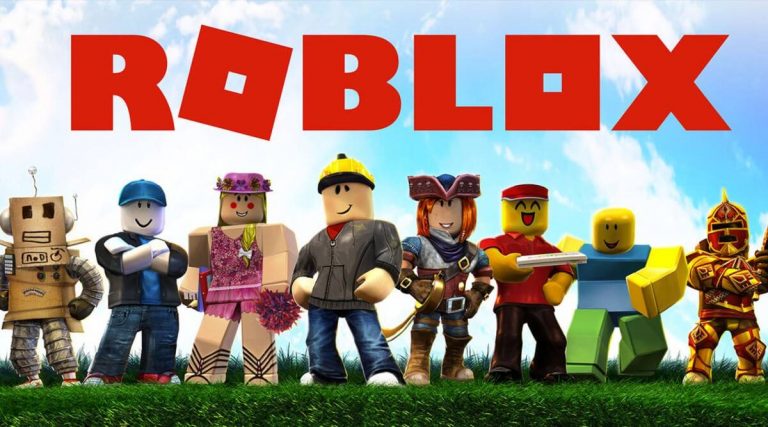 Reasons for Roblox Popularity
Roblox games are interesting and engaging but that's not the only reason behind its immense popularity. The developers can earn money on this platform with ease without investing much. Though playing games are free but its irresistible in-app purchases through virtual currency called "Robox" often goes in hundreds of dollars for every users. The developer gets cut of Robux which can be converted in real money through "Developer Exchange or DevEx. Recently, the Roblox Corp (RBLX) was listed in NYSE and its net-worth reached to $50 billion.
Roblox Take on Kids' Safety and Parents Concern
The company presents its platform as a child safe gaming environment. Its major controversies occurred when it was accused for harboring malicious actors that made this platform unsafe for the kids. On the other hand, the company statements are more on children coming together and enjoying by making and decorating their world and dressing up in interesting avatars.
Many parents are concerned that the gamers are very addictive and their kids are so immersed in the platform that it is hampering their daily life activities. Many claims that Roblox games has developed predatory behavior in their kids.
According to Roblox management, "no tolerance for inappropriate content and behavior" and "a straight safety system in place". They have taken certain steps such as allowing the parents to limit the words and phrases their kids are allowed to use on the platform. However, there are many guardians who feels that this step is not enough to tackle. Many are trying to limit their kid's time while many are in the favor to delete Roblox account permanently.
How to Remove Roblox Account from Windows / Android/ iPhone / Laptop etc.
By this time, if you have still decided to delete your kids Roblex account, here comes not very good news for you. You cannot delete the Roblox account in single click which means that there is no direct or automated way. Rather, you have to contact the Roblox customer support and request or ask them for account deactivation. The customer support service can be contacted through ways as follow.
You can request for account deletion through "Online Support Form"
Email the Roblox Support staff at 

[email protected]

You can also make a call to Roblox customer support service at 888-858-2569 and tell them to delete the account
In any of these method, you have to reveal the Rolbox username and make identity verification by confirming the email ID.
Remain Inactive for a Year to Get Account Delete Automatically
According to Rolbox, any inactive account for more than 1 year automatically get deleted in order to free up the servers. So no login to your account for more a 365 days will automatically delete the Roblox account. If you are note in an urgency then simply leave the account for a year.
If you are unlucky with the customer care service or could not wait for one long year, you can go for the last option. By that, it means that you have to intentionally break the "Roblox Terms or Service" in order to get yourself booted from the Roblox platform. We do not recommend this step the least bit. Be sure that you don't do anything that is illegal in your territory as you may find yourself in legal troubles.
Be sure that any deleted Roblox account cannot be restored. As per the company policy, the information regarding the deleted account cannot be restored.
How to Cancel Roblox Premium Membership
Instead of deleting the Roblox account, you can also cancel the Roblox premium account. You can do this through the setting menu on your desktop as well as mobile.
Cancelling Roblox Premium Membership through Website
Login to Roblox website. Click on gear symbol present at the top right corner. Choose setting from drop down menu
Go to "Billing" on the left sidebar and then click on "Cancel Renewal" and confirm it
Cancelling Premium Account on Roblox App (Android or iOS)
Open the Roblox app and tap on three dot menu. Scroll down and select settings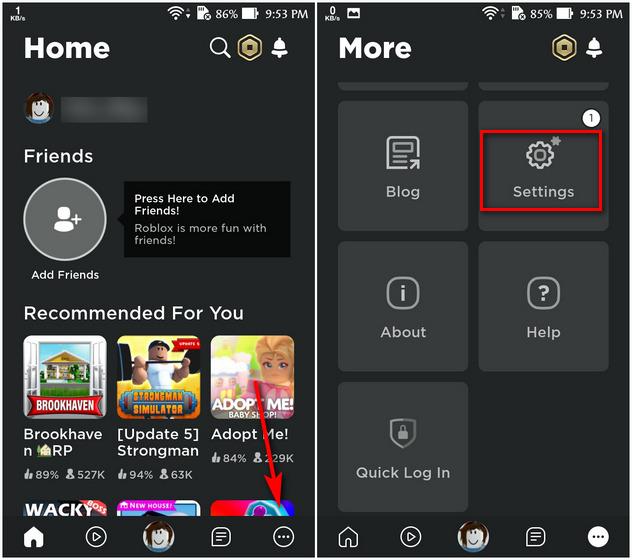 Navigate to billing option. Tab on "Cancel Renewal" and end your membership. Confirm the decision when asked.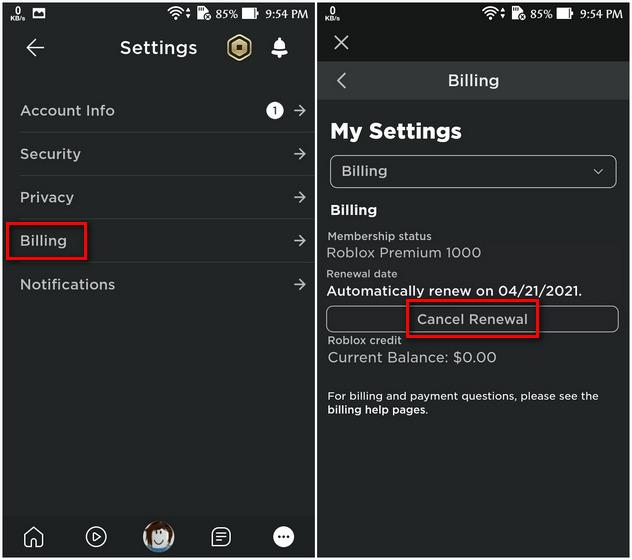 Tutorial: How to Delete Rolbox Account Permanently to Protect your Kids from Appropriate Content
There is no denying that Roblox is a big platform for gamers in spite of all controversies associated with it. However, it is equally true that there has been increase in the inappropriate content on the platform which the company failed to address till now. Hopefully, they will take some strict action to fix this and until then, it is better to delete Roblox account for the sake of child safety Online.