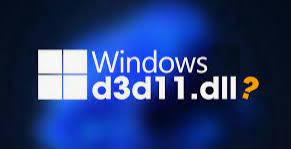 Here in this article we are going to discuss about one of the Windows file on the PC's hard drive named D3d11.dll. We will try to discuss all the related queries related to D3d11.dll. But before that it's imperative to know about D3d11.dll files. So without any further delay let's get started with the discussion.
D3d11.dll is a dynamic link library files that contain instructions that other programs can call upon to do certain things. In this way, several programs can share the abilities programmed into a single file and even to do so simultaneously. This file contains machine code. If you start the software Windows on your PC, the commands contained in the D3d11.dll will be executed on your PC. To do the same the file is loaded into the main memory (RAM) & runs there as a Windows Process.
Reasons why users face D3d11.dll file errors
Reason 1: Outdated Windows
Reason 2: Outdated Drivers
Reason 3: Corrupted System files
Some Errors Related to D3d11.dll file
How to fix D3d11.dll caused an access violation?
Well this is one of the most repeatedly reported errors; users often get stuck with this error. And if you are too facing the same then don't panic we have shortlisted few potential troubleshooting methods to get past the error.
Method 1: Restart your PC
Restarting the Windows remove all the glitch from your PC. Restarting the device will also refresh your system. To do the same follow the below mention guidelines:
Step 1: First of all click the Start icon on the Taskbar or just press Win key to open the Start Menu
Step 2: Now tap on the Power icon in the bottom right corner> Select Restart from the menu that appears
Method 2: Update your Windows to the latest version
You can follow the below mention guidelines to manually update the Windows to the latest version and to do the same follow the below mention guidelines:
Step 1: First of all Start "Windows" button from the bottom left corner> Navigate to the Settings(gear icon)
Step 2: Select the Update & Security icon
Step 4: Choose the Windows Update tab in the left sidebar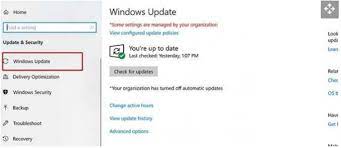 Step 5: Now click Check for updates button. If there is an available update, it will begin downloading automatically.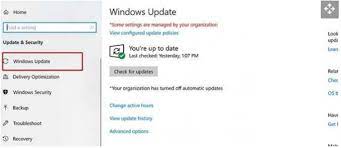 Once done then restart your PC and see if the issue resolved or not.
Method 3: Manually clean the Registry
You can follow the below mention steps in order to manual cleaning of the registry.
Step 1: Open Registry Editor press Win + R keys together and then type regedit. Then confirm that you want to open Registry Editor
Step 2: You can either navigate to the key you desire to delete or search for the related keys by right-clicking any folder choosing "Find." Basically you will find keys related to apps and programs in the HKEY_ LOCAL_MACHINE, HKEY_CURRENT_USER, and HKEY_USERS folders.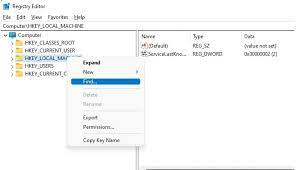 Step 3: Right-click any key or folder and select "Delete" when you find what you need to remove. The exact keys and folders will vary gently based on what you are trying to clean up. Now remember, this is final and you can't restore what you delete without recreating the key.
Method 4: Run SFC Scan to repair corrupted files
In order to run SFC Scan follow the below mention guidelines:
Step 1: Press Windows + X keys shortcut key combination > In the menu, select Command Prompt (Admin)
Step 2: On the User Account Control (UAC) prompt, click Yes> In the Command Prompt window type SFC /scannow and press Enter
Step 3: System file Checker Utility checks the integrity of Windows files and repairs them if required> Once the process is done, reboot your PC.
Alternatively, you can also go for an automatic PC Repair Tool to update repair your system. This tool will not only repair your system but will also immune your PC from several malfunctioning of Windows in just a single go.
Method 5: Update your Drivers
You are likely to face D3d11.dll errors if you have outdated drivers and in order to tackle this issue we strongly recommend you an automatic driver tool. This is a professional tool and will fulfill all the driver related requirements of your PC in just few clicks without any hassle.
D3d11.dll caused an access violation 0xc0000005 fix
The above mention error is a driver related error and such kinds of error can be easily tackled just by updating the drivers to the latest version. To do the same you can use the above mentioned driver tool.
Apart from updating the driver, you can also try other troubleshooting methods such as restart your PC, clear your registry repair your system, update your OS Software.
What is faulting module name: D3d11.dll Crash?
Well it's a case when the PC gets crashed and freeze. Once the users get stuck in this situation they couldn't hear ay sound. In order to tackle this situation we suggest you to perform the following fixes:
Fix 1: Uninstall and Reinstall DirectX
Fix 2: Run EscapeFromTarkov.exe as admin
Fix 3: Check the SSD for errors and then fix it
Fix 4: Clean Install GPU Drivers
D3d11.dll caused an access violation Genshin impact?
In order to fix the above mention error, you can use the following fixes to gets past the error.
Fix 1: Try to Restart your Computer and your browser as well.
Fix 2: Try to disable any third party security software that might be interrupting with Genshin
Fix 3: Check if you are having any corrupted files or programs on your PC that might be creating the issue.
Fix 4: Ensure that your Genshin installation is up-to-date.
 How to tackle D3d11.dll caused an access violation cities skylines?
If you are facing D3d11.dll caused an access violation while playing Cities Skylines then try to run Steam with Admin Privileges, launch cities.exe directly, verify the game integrity and if none of the above mentioned method works for you then it is recommended to uninstall and then reinstall game and Steam as well.
Note: If none of the above mentioned manual methods works for you then we simply suggest you to update your drivers by using our recommended driver tool.
That's all about D3d11.dll and its related errors. We really hope this blog was helpful for you and you liked it as well. Thanks for Reading.