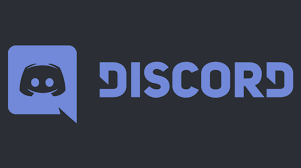 Besides regular text messages and video calling, Discord offer lots of great features including creating servers and sub servers, assigning roles and moderators to servers, add bots to manage them as well as sharing GIFs and links. Even through it's a basic feature it offers a lot of versatility to users and on top of that other user or servers whom you have shared your link to can also watch their thumbnails or short video preview as well.
Nonetheless, being basic doesn't mean it is not required or necessary and this feature is a great addition to Discord and its userbase. However, sometime it does not work as intended or Discord not showing video preview issues happen especially with YouTube video links shared. There are multiple factors behind the cause of this problem and can differ therefore we have listed all the possible workarounds and fixes that can help you resolve Discord not showing YouTube thumbnails issue.
How to Solve Discord Thumbnail or Video Preview Issue    
Fix 1: Restart Discord
One of the most common reasons why this problem occurs in the first place is because of bugs or glitches within Discord application itself. Some of those are temporary the rest of them are solved with updates.
To fix this issue all you need to do is completely close Discord from both the foreground and background of your computer system and check task manager for any additional process it might be running. After closing open the app again and check if the issue persists. If yes then reboot your computer system as well because the thing can happen with your OS as well.
Fix 2: Update Discord
Outdated Discord version are known for causing troubles and if you are using an older iteration of the application then this might be the reason behind the problem. Therefore, update your Discord application to the latest version as soon as possible to remove the disparities created by the old version files of Discord.
Fix 3: Issue with Specific Links
There are certain links shared that are unable to interpret by Discord hence being the reason behind the issue. This problem also occurs if the link shared is through shortlinks or Discord is having troubles regarding the shared website metadata. To fix this, remove shortlinks as well as ask them to re-share the link or re-send the link yourself.
Fix 4: Activate Link Preview
Link Preview option enable user to view the video preview or thumbnail before opening it, and if you don't have the option enabled then this explain the issue. Follow these steps to enable Link Preview:
Open Discord on your device.
Open User settings option by clicking gear/setting icon in bottom left corner.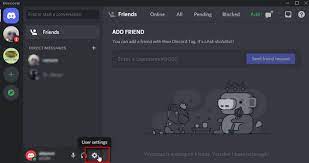 From the left side menu in Apps Settings, choose Text & Images option.
Click on the option named Show embeds and preview website links posted into chats and toggle it ON.

Restart Discord application and check if the problem was resolved.
Fix 5: Reinstall Discord
If none of the mentioned fixed worked or helped you then the last resort left with you is to reinstall the Discord application. To do so follow these instructions:
Open RUN prompt by pressing Win + R key simultaneously.
Type appwiz.cpl and press Enter key.
Uninstall or change a program window will appear.
Scroll and find Discord from the list of applications.
Right click on it and choose Uninstall.
Follow the on-screen instructions and remove Discord completely.
Now open web browser on your computer system.
Navigate to Discord official website and download the installation package.
Install the application and check if the problem persists.
Conclusion
Discord is one of the most well thought out and perfect communication platform and issues like Discord not showing YouTube thumbnails is very common and could be fixed easily. For that reason, we have mentioned all the possible solutions and fixes that can help you resolve the issue without any hassle.