While going through several forum sites we concluded that users have claimed Nvidia Geforce Now error code 11 when trying to launching Geforce Now or playing games over it. If you are too struggling with the same then keep scrolling the site for the best feasible solutions.
But before discussing the solutions it is imperative to know the causes that prompt the above mention error, after researching a lot of sources we concluded that there are a variety of reasons for getting this trouble, we have enlisted the reasons you can check:
#. Nvidia Geforce Now servers are under maintenance or not running
#. If the Nvidia services are not running in the background
#. While using manual proxy of VPN Services
#. Corrupted cache or cookies in the web browser
#. Bad Network Connectivity
#. Incompatible/ Corrupted Graphics Drivers
How to resolve Nvidia Geforce Now error code 11
Method 1: Run GeForce Now as Admin
If you are not running the app with admin privileges, so it is possible that you are facing the above mention error due to lack of permissions. So if you are not running GeForce Now as Admin, you need to right-click on the Nvidia Geforce Now.exe file and select Run as Administrator.
Method 2: Remove Browser Cache and Cookies
As we have earlier mentioned corrupted browser cache and cookies are one of the major reasons for getting this error, so removing the Browser Cache and Cookies can resolve the issue.
Here's how:
Step 1: Launch the browser in which you are receiving error codes> Press Ctrl + Shift + Del to open CleanBrowserData window
Step 2: Navigate to the Advanced tab, then change the time range to All time, check all the boxes and press Clear data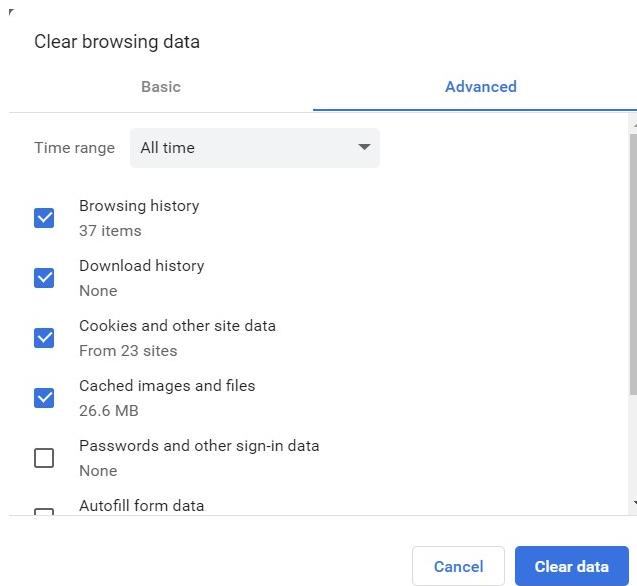 Method 3: Reboot NVIDIA related Services
Restarting all the NVIDIA related services. These services perform various tasks on the installed services, including the services installed by third-party apps.
Here's how:
Step 1: Tap on Start, search for Services/msc and tap Open > then scroll down and search for the services related to NVIDIA
Step 2: After that right-click on each services one by one and select Restart> finally close the tab once and see if the issue resolved or not.
Method 4: Turn Off VPN/Proxy
You are likely to face the above mention trouble if connected to a VPN/Proxy Server. So disabling it may resolve your trouble and to proceed follow the below mention steps:
Step 1: On your keyboard press Windows + I keys to open Settings > Go to Network & Internet >Proxy
Step 2: Then toggle off the Automatically detect Settings option > tap on the Set up option just next to Use a Proxy Server option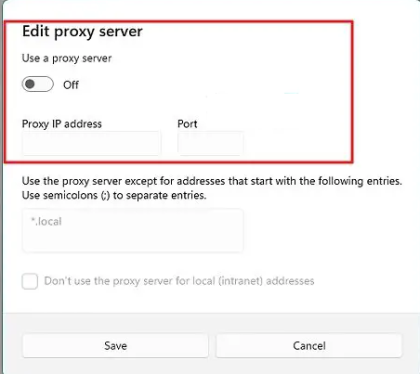 Method 5: Check GeForce Now Server Status
Most of the time users get the above mention issue just because of the ongoing maintenance job on the server. So if you are struggling with Nvidia Geforce Now error code 11 it is highly recommended to check the server status of GeForce Now. You can check the sever updates on its official site.
Method 6: Strengthen your Network Connectivity
Another major reason for facing the current issue is poor network connectivity if you are running high end games on your PC then you must have a stable internet connection. So in order to check your network speed you can conduct Network Speed Test on Google. If you found that it's not enough then restart your modem as well as your router.
Method 7: Update GeForce Drivers
A corrupted or incompatible driver is one most of the most common reasons for facing the current issue. So you really need to update your graphics drivers to the latest version.
Here's how:
Step 1: First of all open Settings and go to Settings> Update & Security>Windows Update
Step 2: Then right-click it, look for a clickable link- View Optional Updates
Step 3: In the Driver Updates, a list of updates will be available, which you can choose to install in you are facing an issue manually.
Well if you found the above mentioned steps complicated, then in such case you can go with an automatic driver tool. This professional tool will fulfill all the driver related requirements of your PC in just a single go.
Method 8: Reinstall GeForce Now
If none of the above mentioned methods works for you then reinstall GeForce Now and see if the issue resolved or not.
That's all about Nvidia Geforce Now error code 11, we assume that the above mentioned methods will resolve your issue. Thanks for Reading.