If you have a PS4 and decided to buy a PS5 for the upgrade, now you have two consoles and have the question can I use the same account on different console at the same time on both the consoles? Fortunately Sony has confirmed that their user will be able to do. Player will be able to login their PSN account on PS5 as well as on PS4. This could especially be helpful for those who have multiple siblings or family members that use consoles on their daily basis.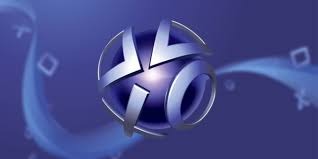 They way PlayStation has evolved is quite amazing to look at and make us how feel how ahead Sony is against its competitors. Graphical improvement, new and evolved game titles, better performance and internet connectivity. In case, if have want to share your account with its huge library to your sibling or family members then you can do so. Some games even support Cross-Console Purchase which gives user the buy things on both the console with needing a new PSN account. If you want to know how to play PS5 and PS4 at the same time we have mentioned all the required solutions below.
How to Use PS5 and PS4 with the same PSN account
To be able to play games on PS4 and PS5 at the same time while having the same account is by simply login into either of your console and making it your Primary Account. With a strong network connection, you can login to your console and play games from the same system because one is connected to another.
In the network you made you can also add other secondary console and use them individually and smoothly. If you made your PS4 your primary device then your PS5 can access its whole library but won't be able to play all the titles. This is because not every game of older generation has cross generation support. You will be able to play most of the supported title smoothly and without the system kicking you out.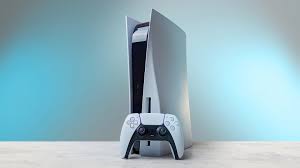 Sony's cross generational compatibility has helps the users to improve their experience only with an Internet connection and different generation gaming consoles.
And if you decide to make the newer and powerful PS5 your primary console then you can connect multiple PS4 on the same network and can use the huge library of yours to share its content with other secondary or connected consoles.
Keep in mind if you decide to Log-out of your primary console your other connected console will not be able to use the library and have access to its games. Also, you should keep your internet connection active to be able to verify the accounts.
How Many Primary Accounts Can You Have On PS4?
A primary account allows its users to connect multiple consoles on the same network and have the access to all the digital games from the main account. It also gives the user to enjoy multiplayer mode by letting your friends or family join in the same games as yours.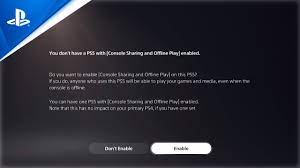 The number of primary account you can have depends upon the PlayStation version. PS Vita only supports one primary account while PS4 can have multiple.   
The primary account can only work with the console it has set as its primary devices. To be able to assign a primary account you need to activate your PSN account online first. Then go to Settings and open account management and activate the device as the primary console. Confirm the activation to be able to access the digital tiles across platforms.
What Is Game Sharing?
It is a feature that allows the user to share game digitally. You just have to login your account to other console and making your console as the Primary Account. This allow user to have the access to the games and subscription you have on other console without having to logging and logging out multiple times.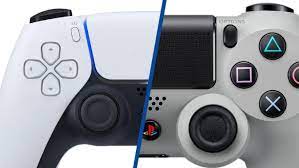 This feature has its potential threats like other users have the complete access to your account making it vulnerable to getting your account credentials leaked. To avoid this situation just change the password from your side this will not log out your account on other device and is safe to such attacks.
Now you know the how to play PS5 and ps4 at the same time. This feature did what most other console lacks. This gives the user the independence they need feature that other should follow on. This make upgrading your console even easier without having to worry about making spending extra bucks on games and subscriptions.