here are some times when essential hardware components go malfunction. Many users have registered compliant about unresponsive Power button on their phone. The Power button might not work either when it's broken or gone unresponsive. With this article, we present you quick ways how to turn on samsung phone without power button.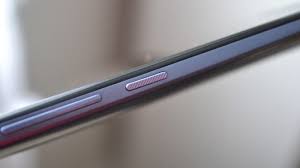 On Samsung, the power button is on the top right side of the phone. Press it for a second, and you will see screen lights turning up. Press it for a second and you will be able to turn the phone go into sleep mode. This button also works for shutting down the device completely – simply press and hold the power button for a few seconds and then you will be prompted up with the Power Off option. Here, you will be also found other options such as Restart, Emergency mode off and S Bike mode disabled etc.  The power button is something we heavily rely on it.
Here are certain issues that users can found with the power button on their phones:
Physical damage or liquid damage to the phone
Problems related to damaged power button
Malfunction due to the OS and malign application conflict results in system restart option intriguing
Certain apps and firmware have been reported to cause malfunction to the restart option. At times, the updates on the firmware and the app installed in the phone also accounts for this issue
Don't worry, go through the article. You will have a lot more that guide you on turning on your Samsung phone without using power button.
If you are facing off issues with your power button on Samsung phone as well want to restart your phone after regular intervals, follow the simple steps provided below. Certainly, two cases arise when you saw the power button's broken and these are:
When phone is turned off
When the phone is turn
In the later case, you can use the applications on your device and just the power button is not working. While in the former one, the screen is completely off. Let's begin our discussion with the first case, and see what to do to turn on the phone without power button Samsung, when screen is off.
Can you turn on phone without power button?
If you are unable to turn ON your phone using Power button, and then you can try another feature that can help you turn ON your Android phone without a power button. If you have a double-tap to wake feature enabled, you can wake the screen and then enter the password if asked. So, you should try to enable it in settings if you haven't done it already. Also, you can use some apps to compensate for the power button.
These apps offer you to turn OFF your screen, wake up display or perform most necessary tasks of booting up your device. There are various apps available on Google Play store as virtual replacement for your power button, like Power Button Master, Turn OFF Screen, etc. It means you can use these apps as power button to turn ON or OFF your device and perform various other actions which you perform with physical power button.
Can power button be repaired?
Once you have investigated power button on your Android phone is not working while trying to turn ON your device using Power button, then there's great chances of your power button is faulty or damaged. In such case, you will need to replace power button or send your phone to Mobile Phone repairing center for the repairing and then check if it works for you.
Alternatively, you can also use further mentioned methods to turn on your device, and even without requiring to use the power button. lets check out the methods below:
How to turn on phone without power button Samsung?
Method 1: Plug in your Android Phone to a Charger
It is fairly possible that your Samsung phone could have turned off because of low battery. So, just connect your charger and you will see the phone will wake up on its own. However, when the battery is completely drained off, you have to wait for a minute. After that, you will notice he battery status on-screen indicator. If this is the case, there is nothing wrong with your phone. It just implies that the power button was not working because the phone was not charged enough.
Method 2: Restart from the boot menu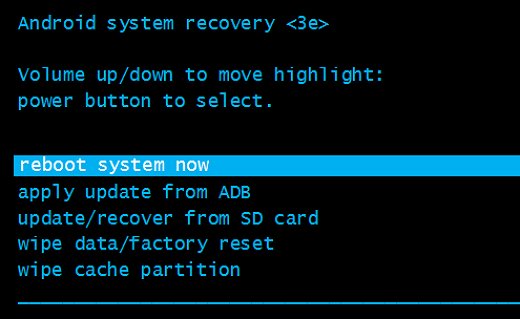 While this option is used to factory reset or clear cache, it can be used to perform various other tasks as well. So, even in the case when your phone is not getting restarted with power button, then you can do the same:
Firstly log your device to recover menu option, which can be done by long pressing the home, power and Volume up button simultaneously. In some cases, you might have to use the combination of Home + Volume up + Volume down, Home + power button, Home+ Power + Volume down and so on.
When you enter recover menu, select the option of Reboot system now. Here, Volume up and down buttons will work as navigator to scroll the options and home button to make selection.
Method 3: Restart Android with ADB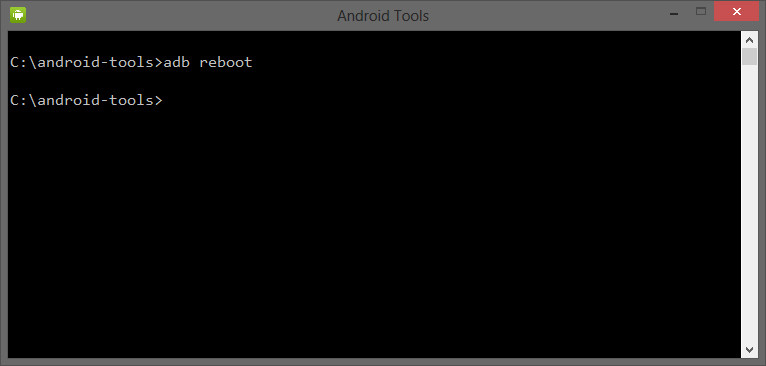 If the problem persists, you can take help from ADB or Android Debug Bridge. Here what you have to do to turn on phone without the power button, before this make sure that the USB debug feature is turned on:
Download and install Android Studio and SDK tools from the official website
After the successful installation open the command prompt and navigate to the respective location of the ADB directory
Then, connect your phone to your system using a USB cable and turn it on using the related ABD commands:
Firstly, provide command "adb devices" in the command prompt. This will show your device's ID and name. Just note it down.
Then, provide command "adb –s <device ID> reboot". This will restart the device.
Note: in the process, if you don't get a device id, this indicates that either your device's drivers are not installed or its USB debugging mode feature has not been enabled.
Well, we have just gone through the half of our discussion and see how to turn on the Samsung phone without power button, when screen is on. Now, talk about the other case, when the power button is not working, but you can use the phone and other applications.
If the phone is on, you can take the help from various applications that work same like the Power button on your Samsung. For example, Gravity Screen and Power Button to Volume Button are two applications that substitute the action of power button. Simple use these applications and learn how to turn on phone without power button:
Gravity Screen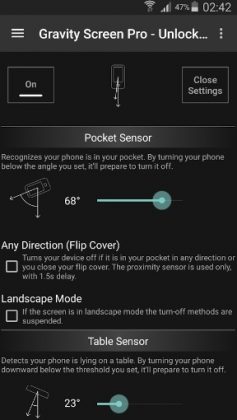 You can download it from Play Store. It is available for free. It allows you take help from the phone's sensors to detect whenever you pick it. As soon as you pick the phone, the app will automatically turn on your device.
Power Button to Volume Button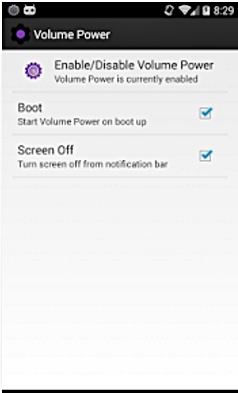 In case your phone becomes unresponsive, you can take assist of this app. It is also freely available app and can be downloaded from Play Store. It replaces the action of the power button with the Volume button.
What to do for long term process?
Try a Fingerprint Scanner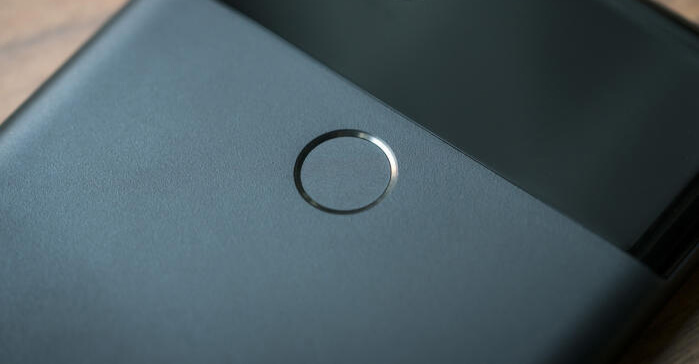 Fingerprint scanner is seen to be always active on some latest Samsung devices. You can find on settings to configure this feature turned off or on the phone's screen. This actually prevents excessive usage of hitting the power button and prevents it against being faulty.
Scheduled power on or off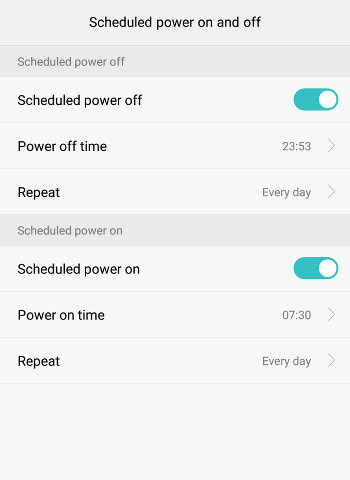 Other option you have is to just schedule power on and off so that the phone will have pre-configured time to rest a little. To do that, go to the settings>Scheduled power ON/OFF and set the options of "Power on" and "Power off" by switching its toggle on.
Remove the power button to other physical one
As we said earlier, there is an app named Power Button to Volume Button by which you can switch the task what the Power button does on your device to the Volume Button. However, you can do the same with programming as well. With this option, the problem of perpetually will also be resolved. It is quite easy and require just three simple command lines and you will be able to let other hardware component do the task for Power button on your Samsung.
Below, we are providing steps how you can replace the power button with the Volume:
Get the phone in recovery mode and then enter the following command to pull the key layout settings:
adb pull /system/usr/keylayout/Generic.kl
In the Generic.kl, search for the option "VOLUME_DOWN" or "VOLUME_UP" and replace it with Power button.
Then, push the key layout settings back using the following command:
adb push Generic.kl /system/usr/keylayout/Generic.kl
Tips to protect the power button on Samsung
Don't let the phone dependency more on restart button
Cover off the Restart key from moisture and dust
Use alternatives such as launchers and home-screen widgets to restart the phone
Install a battery management app that prevents overheating
Conclusion
Now, we have done with how to turn on a Samsung phone without power button. As you see, when screen is off, you should first check whether the problem is battery drainage. Then, we discussed how changes in recovery mode option and certain command execution on ADB section help in resolve the issue. After that, we move to the other case and discussed what you should do when you can use the phone and just trouble with your Power button. we hope this article helped you resolving the issues on your device.
People also asked for:
Q: How do I turn on my cell without power button and using volume key?
A: It is quite simple to turn on your Cellphone without Power button using Volume button.
For Samsung phones with home button:
Step 1: plug in your phone with usb cable to a desktop (not necessarily to desktop, plugging in to a charging adapter also works)
Step 2: immediately press home+volume down
Step 3: you'll see a warning regarding custom ROM along with two options, volume up for yes, volume down for no (restart the phone)
Step 4: press volume down, this will restart your phone
Q: How do I turn my phone on if the power button is broken?
A: One possible way to resolve this problem is to contact phone repair center and ask them to repair Power button of phone. Once repaired, check if you can use Power button on your phone to turn ON/OFF your phone. If not, one thing you could try but might be complex for you is 'flashing it on' with ADB and fastboot. Make sure you have installed ADB on your computer.
Q: How do I turn on my phone without the power button?
A: It is possible to turn your Phone ON without Power button using our methods/steps mentioned above. These methods will help you to turn ON your Samsung phone hassle free and without requiring to deal with power button usage. Also, the methods may work with any other android device which share identical mechanism with Samsung mobile phones.
Q: What happens when I press the power button on my phone to turn it on?
A: In modern phones/mobiles, the phone/mobile never completely powers off. The power switch doesn't control the current directly – it is connected to a CPU interrupt pin. When the phone is running and it senses the switch closed for some minimum time, like a couple of seconds, it electronically disconnect power from external peripherals usually by MOSFET switches, then stops its own clock and goes into 'Sleep Mode'. CMOS Circuits only draw current when they are switching, so turning OFF the clock puts it into a very low power mode where it only draws microamps of current.