Video content are everywhere over internet. Whether it is social media such as Facebook, Instagram, Snapchat etc. or the most popular video search platform, YouTube. Millions of videos are uploaded daily on these platforms. It is obvious that most of the video that you shoot from video recording devices requires some kind of editing to make it more presentable and attractive. If you are looking for a free video editing software that works well and easy to use even for a novice user then you have some options like Minitool Video Editor Tool. Remember that most of these free video editor tool that market themselves as free are not totally free of cost. Though the basic features like video cropping, trimming etc. are free but the advance features like using effects are paid. Let's see if the Minitool video editing software is worthy enough.
For MiniTool MovieMaker 5.4, it can be said that it is one of the most versatile and easy to use video editor for beginners. Some of the Features that latest version offers are:
Video Trimming, Cropping and Splitting
When you record a lengthy video, some part of it doesn't goes well and hence you want to cut or trim such portion. Minitool video maker allows you to trim or split a video in multiple sections. Hence you can create multiple video files from a single long video and use them as individual video files.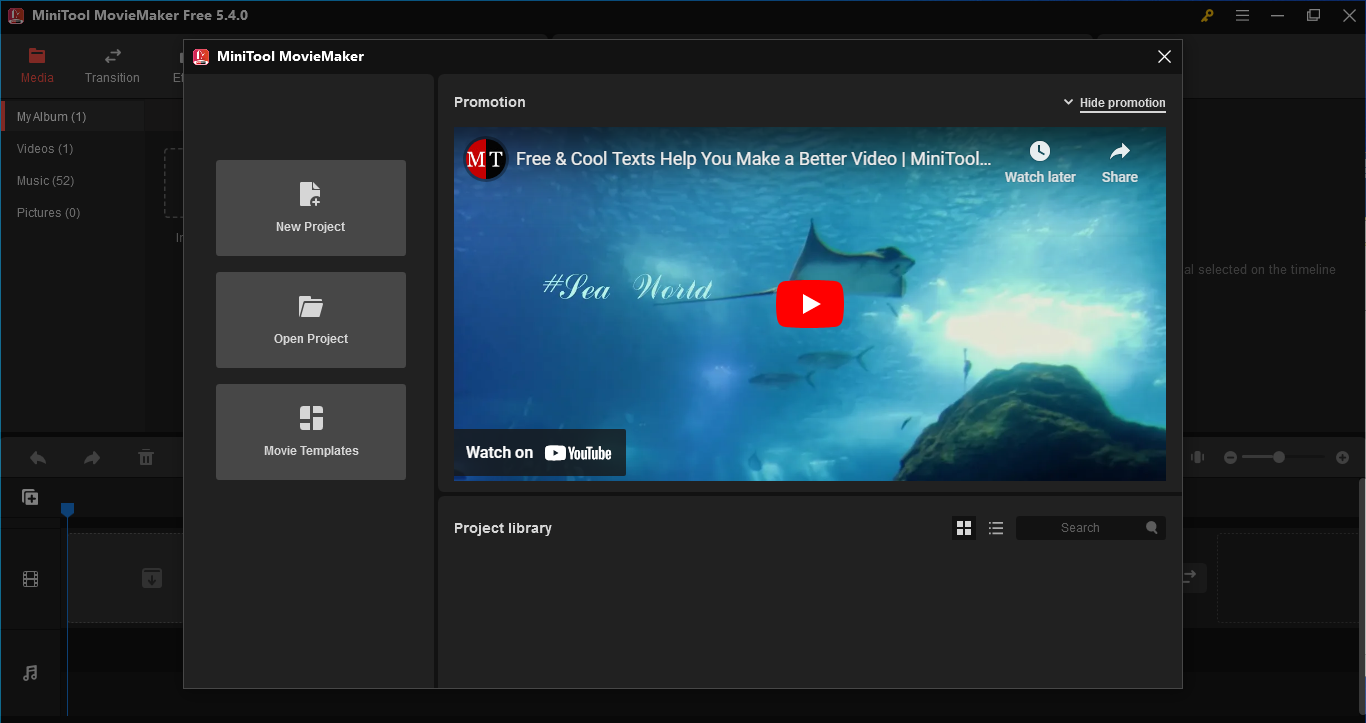 Adding Text in Video
If you create videos for social media then you know how important it is to use text in videos to make it more engaging. The Minitool V5.4 offers you this feature to add text and animation to your videos on any location that as per you like.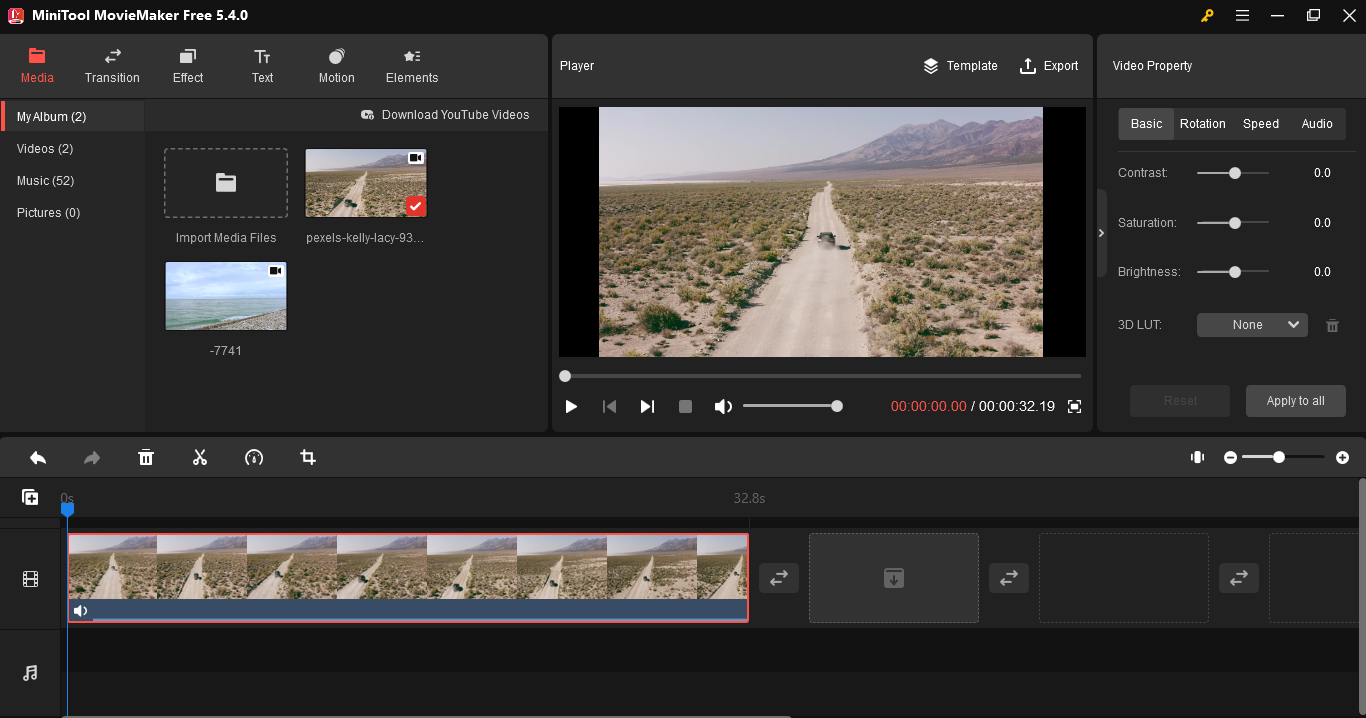 Rotate or Flip the Video part in any Direction
Rotating and flipping a video section is important part in video editing. It allows you to edit the video sideways horizontal or vertical.
Adjust the Video Speed or Reverse the Speed Backward
Video speed adjustment plays a vital role in creating a video that turns out a visual treat. You can adjust the speed of the recorded video clip, making it extremely slow or fast. By using "reverse" option, you can play your video backward and give it a new perspective.
Offers Templates to Make the Final Video more Attractive
Using templates for video effects is an easy way to make your video clip stunning. It offers so many effects, motions, and transitions that can add colors and life to you videos.
Allows to Process the Multiple Task in Video in Batch
When it comes to how a video editing software works, one of the key factor is how quickly it process the multiple attributes and effects on video in batch. For example, with MiniTool MovieMaker V 5.4, you can use multiple effects, transactions, video speed etc. and process them simultaneously in batch.
No Watermark in the Final Edited Video
No video editor is useful enough if the final output video contains any watermark. With MiniTool, you can export your final processed videos in HD video format without any kind of watermark.
Is MiniTool MovieMaker 5.4 Really Free?
There is a free edition which is available to download at free of cost. This has limited features and have restriction at the number of videos that can be exported. In order to enjoy full features like using effects, no video export limit etc. there are 3 different subscription model are available namely monthly subscription for $12.99, annual subscription for $35.99 and lifetime subscription for $59.99. Remember that all these subscription model offers same features and the difference lies in the subscription duration.
Final Conclusion
The latest MiniTool MovieMaker 5.4 is a powerful video editing software whose free version is also very effective offerings so many features and is very easy to use. Some of the free video editing tool that are available are OpenShot, Kapwing, InVideo, Lightworks and Hitfilm Express. All of these video editor tool have similar features through MiniTool is a bit ahead because it has a great brand value and market trust.