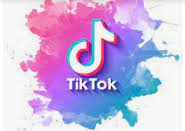 Here in this article we will talk about one f the most interesting features of TikTok named Eye Icon. If you are too eager to know about the feature you have reached at the right place. So without any further delay let's get started with the discussion.
Description about Eye Icon on TikTok
The Eye Icon or the Profile Views is one of the most recent added features. This feature is one of the most appreciated features of TikTok which allows its users to know who has viewed their profile in the past few days. Eye Icon or Profile View icon feature is not turned on by default the user needs to tap it on and enable it as soon as the icon has appeared on their profile page. After enabling the feature, one can view the profile viewers just by tapping on the icon. But note that not everyone will be visible who visited your profile. Only the viewers who have enabled the Eye Icon on their profile will appear on your profile viewers list. The users who don't have this feature or those who have not turned it on for their accounts will not be visible.
It simply means that once you have enabled the Eye Icon feature for your TikTok account you will also be appear as a profile viewer on the accounts of users who have also enable this feature. Through this feature you can keep an eye on your visitors.
But there are some users who have complained that they are unable to get the Eye Icon on Tiktok if you are too in the same situation, keep scrolling the blog.
Why don't I have the Eye Icon on TikTok?
After investigating so much about this feature we have concluded that there mainly three reasons why you are unable to get this feature on your TikTok account.
Reason 1: You are using an outdated app
One of the most common reasons for not getting the Profile View or Eye Icon is an outdated TikTok app. If you have not updated your app from long time ten you won't be able to enjoy the latest features on the app.
Reason 2: Due to Technical glitch
It is quite possible that you are facing the above mention issue because of some technical glitch on Tiktok. Glitches and bugs interfere in the proper working of app and as a result users face may kinds of inconvenience.
Reason 3: You don't meet the requirements to use the feature
You won't be able to use this feature if you are not eligible for using this feature. In order to use this feature you must be atleast 16 years old and have fewer than 5000 followers in their account.
What to do if the Eye Icon on TikTok is missing?
Method 1: Update your TikTok app
Before proceeding with any other methods it is recommended to update your TikTok account. Updating the account will remove minor glitches from the app. It will also refresh your account and you will be able to use the new features.
Method 2: Make sure you are eligible for using this feature
If you are less than 16 years then you need to wait till you grow up avail yourself to use this feature. Of you have more than 5000 followers on your account you cannot use the feature.
Method 3: Report the issue to TikTok
You can follow the below mention steps to report an issue to TikTok:
Step 1: First of all open TikTok and log in to your account> Go to your Profile Page by clicking on the Profile icon at the bottom right corner.
Step 2: Now click on the three parallel lines in the top right corner of the profile page and choose Settings and Privacy
Step 3: Scroll down through the Settings and Privacy page and select Report a Problem
Step 4: Choose the category of Account and Profile and then select the option Profile Page. After that tap on Others
Step 5: Tap on "Need More Help?" at the bottom of the next screen to describe the issue> then describe your issue in few words and tap on the Report button. Our issue will be reported.
FAQs
Where is the eye icon on Tiktok?
If you have this feature, you will see the eye icon in the top right corner when you look at your own profile. If you click on it, you will see who viewed your profile in the last 30 days.
What is the yellow/orange eye icon on Tiktok?
As per the sources users are quite curious know about the yellow/orange eye icon on Tiktok. Well this concept is not clear because different users have different opinions regarding the same.
According to some users, the yellow eye feature only appears for the first 7 days after they are posted. Once this period gets over, a general view count which shows the viewers a video has been received, replaces the yellow eye symbol.
It clearly means that if you desire to see which of your followers have viewed your video, you will need to act fast & check within the first week of posting.
But some of the users have shared that the yellow/orange eyes feature appears even after the first 7 days and continues to show which of the followers have viewed their profile.
Some of the users have guessed that the yellow eye symbol indicates that followers have viewed the video but didn't show heir care by liking it or taping the heart button whereas others have suggested that it means the follower once watched the video from beginning to end or checked out the user's profile.
So till now we have discussed s many perceptions about this feature but note that it's not yet an officially released feature on TikTok. So it's quite tough to know for sure what it means.
Some of the users have also speculated the yellow/orange eye symbol as a sign of disinterest or lack of engagement. So far it is quite difficult to say anything about what is Orange/yellow eye symbol on Tiktok because the app has not declared anything officially.
What does the yellow circle mean on Tiktok?
Yellow circle or yellow dot on Tiktok can be a sign that your account is being limited. To get further details you can contact TikTok.
That's all about Why don't i have the Eye Icon on Tiktok, we really hope you liked this blog and it was helpful for you as well. Thanks for Reading.