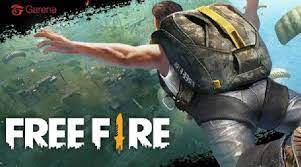 One of the most blooming industries nowadays is gaming industry. It has been ruling millions of hearts since decades. The demand of gaming industry is getting higher and higher. The best part of these games that, it can be played on several platforms like Windows, Xbox One, PS4, PS5 as well as on the Android and iOS. Garena Free Fire which is also known as Free Fire is a kind of battleground game. It was developed by Garena only for Android and iOS. The game was awarded for the title of "Best Popular Vote Game" by Google Play Store in 2k19. It has the highest number of downloads globally which simply indicates that the game has an outstanding number of admirers.
But unfortunately, the game throws a number of bugs and glitches like Free Fire keeps crashing, Free Fire stopping, Free Fire not responding, Free Fire network Connection error, Free Fire login failed,  Free Fire unable to find player. In spite of that, a large scale of gamers used to have it on their Android and iOS smartphones. But somewhere these bugs irritate the gamers when they face the issue while playing the game which makes them furious and eventually they registers queries on Community Websites and Reddit. Hence the motive of representing this blog is to resolve the several issues of gamers related to the game by a single tutorial, so here we are. And whoever is reading this blog kindly stay tuned if you are suffering from any of the above mentioned issues. Let's get started..
Details on Free Fire keeps crashing or Free Fire stopping or Free Fire not responding
Users have reported that the game keeps crashing while playing the game. Keep in mind that crashing, stopping or not responding is the similar situation. If you are playing the game and stuck with any of the above three situations, let me tell the causes and fixes for three of them are nearly same. The above three situations can occur due to many reasons like unstable and poor internet connection, corrupted cache data, shortage of storage in the smartphone. In order to troubleshoot the issue you can follow the below mentioned fixes.
Recommended Solutions for Free Fire keeps stopping or Free Fire crashing or Free Fire not responding
Reboot your smartphone
Restarting your smartphone might resolve your problem. It will refresh our device and close the running processes. To do so tap and hold the Power button till the options appears then press on Restart.
Check the Internet Connectivity
One of the major reasons to face the above issues is poor or unstable internet connection. Hence it is suggested to switch the network if you are struggling due to your slow or poor internet connection. Switching to another network will definitely help you out.
Wipe Cache Partition
This method demands you to clear the cache partition. It will simply clear all the junk and temporary files on your device. It has been often observer that corrupted files are not very friendly with the online games. If required then try to free some space on your device by installing unnecessary data or applications. You can also stuck with the trouble if you don't have sufficient space on your device. To do the same follow the instructions to delete an app from your device: Go to Settings> Tap on Apps >then press on downloaded app>finally click on the app which you want to remove and click on Uninstall.
Try to clear cache and Data
It is suggested to clear the cache data time to time as it may act as a barrier while playing games. To do so you can follow the instructions: Navigate to Settings> click on Apps (App Manager, Manage apps, depending on Android device)>look for Free Fire and click on it> again tap on "clear cache". Then click on "Force Stop". Finally go to the Home Screen and simply launch the app.
Update the Software
One of the best solutions is to simply update your smartphone. Updating the system will not only brings new feature but of course advanced security to your device. You can also manually update your device if the automatic updates are not enabled on your phone. To do so follow the guidelines: navigate to Settings>scroll down and click on About Device and finally tap on software Update or System Update
Perform Factory reset
Important: Don't forget to back up your data because this method will erase all your applications and data. To do so go to Settings>tap on Backup and Reset>then click on Factory data reset. Finally click on Reset phone or Reset tablet.
Everything about Free Fire network Connection error
Users have reported Free Fire network Connection error while playing the game. There can be many reasons to occur the same but two of the major culprits have been detected. Corrupted data or issue with the game cache are the most potential culprits for network connection error. You can follow the below mention troubleshooting method to resolve the error.
Solutions for Free Fire network Connection error
Clear Cache and data
One of the most reliable methods ever as so many users has claim success after using this method. Follow the instructions to clear cache and data: Go to settings of your device> click on the Application Manager and search for Free Fire application>Once you find it, click it and in the next screen you will get two buttons>Tap on clear cache and clear data. Once done then restart the device. After that open the app store (Google Play on Android or App Store on iOS. Check if there is any update available for the game, if available then update the game. Once done, check whether the issue persists. If yes then jump to the next method.
Re-login the game
You can try this method specifically when your game account is linked to your Facebook account data. Simply logout and then log in to the game using your Facebook email and password and check whether the error resolve or not.
Turn the router off and on again
You can also try to turn the router off and on again this might refresh your network and troubleshoot the error.
Change the DNS
In order to fix the issue you need to change the DNS. To do the same download DNS charger (Android) or DNS override (iOS) from the Google Store and then change the DNS used. Once done close the application and reboot the device.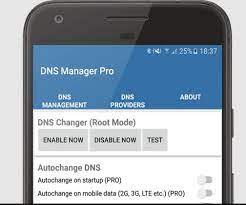 Check if the Server is down
If the server of the game is down then you need to wait until the server gets back to work. The only option left with you is wait and wait.
What to do when stuck with Free Fire login failed?
Don't worry if stuck with the Free Fire login failed issue. You can follow the suggested steps if you are logged in via Facebook. First of all just log out of your Facebook account in Facebook App and all browsers too. After that enter your Facebook login details while re-login the game.
 

Users are also searching for Free Fire unable to find player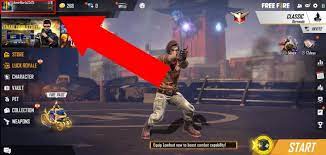 Well, this is quite an uncommon situation but still, some users come across this type of issue. In order to find new player, your "Free Fire ID" has a very major role. It is a unique identification that can be used for finding new players and requesting them to become friend. You can also use the same Id for socializing yourself so that other players find you and send friend request if they liked your activities.
In order to search other player game Id, just go to home screen> Friends > Add> Search for particular ID. If the ID is valid then the related profile will get displayed.
Final thoughts
That's it. I have tried to mention all the solutions regarding Free Fire keeps crashing, Free Fire stopping, Free Fire not responding, Free Fire network Connection error, Free Fire login failed,  Free Fire unable to find player. Now it's your turn to apply these fixes to resolve any of these troubles.
I hope this blog was helpful for you. Apart from this if you have any queries or concerns do write us on our Facebook and Twitter page. Thanks for Reading.