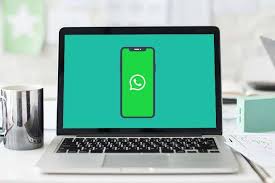 The digital world brought about by the internet is an outcome of the explosive blowout of social networking sites. Further clients and internet users are using social networking sites for communication. No doubt it has played a crucial role in globalisation too. You can connect to any corner of the world just in few clicks on your device/PC. Many of the users are relying on the social networking sites because it provides them convenience and considerably increases their productivity.
The steady increase and demand of social networking sites make the developers to launch WhatsApp Desktop with the features of voice as well as video calls. But unluckily a large population of WhatsApp Desktop users have claim that whatsapp could not find a connected camera or audio device when they try to make voice or video calls on theirWhatsApp Desktop, additionally when they try to turn on their microphone or device camera for video calling, their screen is prompted with an message:
"WhatsApp could not find a connected audio device. WhatsApp needs an audio output device for calls. Connect one to your computer."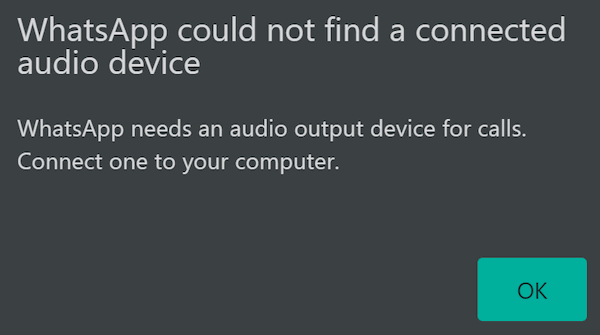 For WhatsApp Desktop
Why I am having such issue?
One can end up with the above trouble because of the audio device or webcam can't be found or the App does not have the required permission for accessing the tools.
Fixes for whatsapp could not find a connected camera or audio device
Fix 1: Reboot Your Windows 10/11 PC
One of the best practises any one can do is simply restart your system. It will refresh the process and applications on your work-station. Kindly wait for a while before you switch n your system.
Additionally you can try to revive your Internet connection simply rebooting your Router.
Fix 2: Update your App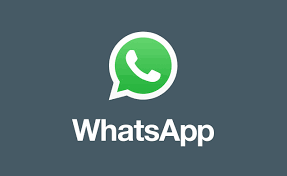 It is also suggested by the experts too update your App on regular basis. Updating will reduce the chances for such kind of situations. Here are steps to update our WhatsApp Messenger App:
In the first step, launch Microsoft Store
In the next step, click on the Menu button on the top right corner
Then Select Downloads and Updates
Finally click on Get Updates
Fix 3: Update Your Camera and Microphone Device Drivers
Updating your Camera Microphone Device Drivers can also help you out. You can follow the below mention steps to do so:
First of all, tap on the Start button
Then open the Device Manager>navigate to the Imaging Devices
Search for your Camera driver >right-click on it
Then tap on Update Driver Software
Now go back to the Device Manager
Go to Sound, Video & game Controllers >right click on the Audio Driver
Finally Select Update Driver

Fix 4: Allow App Permission on Camera and Microphone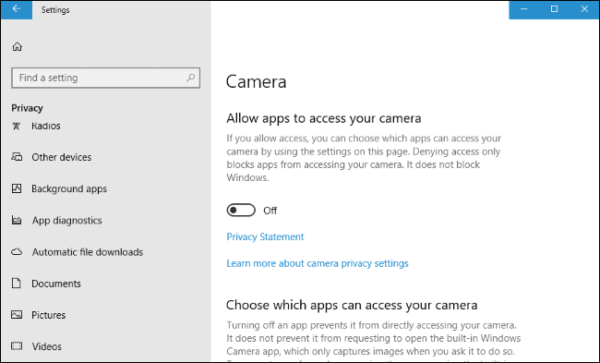 Go to the Settings menu on your Windows Computer
Navigate to the Privacy
Search for the Camera>look for WhatsApp
After that toggle the button to Allow or Enable
You are free to enable Allow apps to access the Camera Section option
Come back to the Privacy>Select Microphone
Then again toggle the button just to Enable or Allow next to WhatsApp
Finally navigate to Allow apps to access the microphone section & enable it
Fix 5: Install Newest Windows Update
In order to resolve the Whatsapp could not find a connected camera or audio device issue you can also try this method. Follow the below mention guidelines to update the Windows to the latest update:
Tap on the Start button
Navigate to the Settings>Select Update & Security
Tap on Check for Updates
Then Download and install the latest update (if available)
Once done, simply Reboot your system
Fix 6: Re-install WhatsApp Latest Version from WhatsApp Website
If you are still surfing the net for the resolution then try to re-install a new version from the official WhatsApp website, if you were using WhatsApp from Microsoft Store. Follow the below mention instructions to do so:
Firstly launch the Settings Menu
Navigate to Apps>Search for WhatsApp > highlight it
Tap on the Uninstall button
Once done with the Uninstalling, navigate to com/download on the browser
Finally Install the latest version on your Computer
Important Note
The above mentioned all the fixes were suggested for WhatsApp Desktop users but after so many researches we concluded that not only the Windows 10/11 users are the victim of whatsapp could not find a connected camera or audio device issue but the Android users are also suffering. We have suggested few methods for the Android Smartphone users to resolve their problem.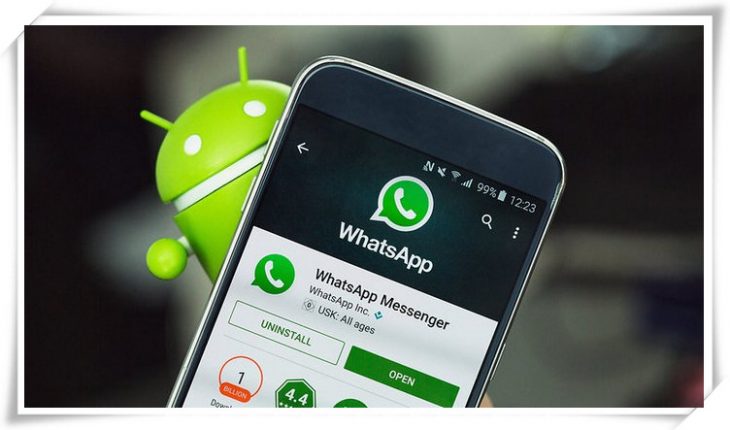 For WhatsApp Android and iOS
You can follow the below mentions instructions if you are using WhatsApp on our Android Smartphone.
Restart your phone
Check WhatsApp Permission
Reset WhatsApp Messenger App
Test the Camera
Re-install the App
Clear Cache
Update Your WhatsApp
Final words on whatsapp could not find a connected camera or audio device
In this guide, I tried to list down all the possible ways to tackle the situation without investing a lot of time or patience. Follow the above enlisted methods one by one. It will surely help you.
Additionally, if you are frustrated with your system performance and it throws various errors and issues on every second day then you can also scan your system with PC Repair Tool, this is an advanced and multifunctional tool that just by scanning once identify and fix multiple issues and errors and enhance the PC performance.
Apart from this, you have any queries and concerns regarding the same, kindly feel free to share with us on our Facebook and twitter page. Thanks for Reading.