Hello everyone! In this guide we will discuss one of the best and reliable email service providers and that is Yahoo. Yahoo has been a part of web services provider since 1994. Like other email service providers Yahoo has also set some protocols for its user. And being a part of Yahoo it's our duty to follow the Terms of Services. So in this particular guide we are going to discussed one of the protocols.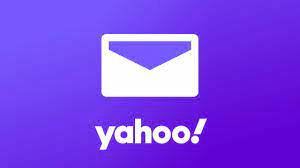 Many of us use more than one account on the basis of our requirements. Some people uses a single account, some people uses two accounts while there are some people who use three- four accounts by using different email service providers. So the point is we can have multiple accounts at a time. But sometimes it happens that we make an account and forget to log in to that account for a long period of time, because we have other accounts and we are using it. But we never think of our accounts which have been left unused or have not recorded any activity since months or years.
So basically we are here to highlight some of the most overlooked questions like How long does Yahoo keep inactive Email Accounts, Yahoo deleted all my Emails 12 months & How to reactivate Yahoo Account due to inactivity? If you are also curious to know that what happened to your unused accounts then keep reading the blog.
If you have a Yahoo account and you have not been active on the account from a long period of time. The Yahoo will deactivate the account and delete all the contents of the account.
So now the question is How long does Yahoo keep inactive Email Accounts? The answer is 12 months, if was inactive for 12 months then after 12 months Yahoo will declare your account deactivated. But there are some facts which you need to know: If you are inactive from 12 months or more than that then Yahoo will disable it but it will not delete your account but of course it will delete all emails after inactivity of 12 months. But before doing that Yahoo sends a warning message to the account's registered email address in order to warn the user that their account is about to disable, if you didn't sign up in a particular time.
Will Yahoo delete all my Emails  after 12 months?
Yes it will delete all your contents after 12 months of inactivity.
There is another big question that why Yahoo Mail keeps Deactivating the inactive Accounts?
As we have earlier discussed that Yahoo keeps deactivating the inactive accounts, if the use has not logged in from 12 months. Yahoo disables the account and deletes its contents from the server only because to make space for the other users and another important fact is inactive accounts slows down the service for other users which can be a little bit frustrating. So Yahoo disables the account just for the convenience of the other users.
How to reactivate Yahoo Account due to inactivity?
If your account has been disabled due to inactivity and it is very important for you to reactivate it and you have no idea that how to proceed then this section may help you. You have to follow some steps to reactive your account. But keep in mind that even if you handle to recover your account, the contents that you stored in it like saved emails, folders, contacts will be unrecoverable.
Follow the below mention steps to reactivate Yahoo Account due to inactivity?
In the very first step you have to check out whether you are eligible for recovering the account or not. If your account has been deactivated for more than 90 days. Then we will suggest you to go for a new account.
Now open the Yahoo sign-in page on your system. And to do so you need to click the sign-in button in top right corner of the Yahoo page or you may directly navigate to the https://login.yahoo.com/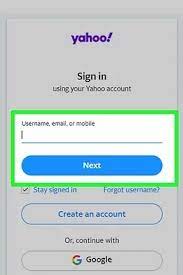 Now you need to login into your account, your account may be deactivated, but don't worry Yahoo will retrieve your login info and it will permit you to login and recover your account.
Note: If you have forgot your account info then you can click on Forgot Username and recover your account.
Now you need to verify your recovery info, when you log in to your Yahoo account, Yahoo will offer you different recovery method. It just wants to verify your identity by contacting you via an alternate email address or via number. After that wait for a confirmation code from Yahoo and then enter it in the required space
Note:  Yahoo will provide you at least one recovery method when you first created an account. But if you were not provided by any recovery options by Yahoo, then you have to create new account.
Finally click on Continue, if the verification process has been completed, now your account I will be reactivated after tapping on Continue and it will also provide you an option to change your password so you can also do that, if you want. We will suggest you to change your password.
You may also like it: If you block an email address does the sender know 
That's all about  How long does Yahoo keep inactive Email Accounts & How to reactivate Yahoo Account due to inactivity. I really hope that the article was helpful for you and after reading this blog you can easily retrieve your account.
Apart from this do write us on our Facebook and Twitter Page, if you have any queries or concerns regarding the same.