In our earlier blogs we discussed about How to recover Facebook Password without email and Phone number & delete all Facebook Messages one click. And in this tutorial we have come with another frequently asked query by Facebook users and that is How to change Facebook Email Address without password. So we will deeply analyse the above mention topic so stay tuned till the end.
It's a known fact that we need either an email account or phone number to validate our Facebook account while creating it. And if once we have created Facebook Account, then we can change the email address or phone number as well as the account password as per our requirements.
We all know that an individual can create more than one account on Facebook using different emails or phone numbers but they have to validate the phone number or email address which they are using to create an account. Usually people make multiple accounts because they often forgot their primary account credentials. But at the same time there are some users who don't believe in making multiple accounts and rely on single account and they try their best to retrieve their primary account if they get unable to access their account. If you can relate yourself to this blog and keep reading tills the end. I am sure that you will definitely get a solution here for yourself.
What is the need for changing the Facebook Email Address?
There can be multiple reasons for changing the Facebook Email Address like some users change their primary email address because they have no longer access of their account due to certain reasons. While some of the users change it because they have forgotten their password. However you can follow the below mention guidelines to change the primary Email on Facebook without your Facebook Password:
How to change Facebook Email Address without password without login?
You can follow the below mentions steps to do so:
The very first step is to visit the homepage of Facebook that is https://facebook.com
On the open page, you would notice "Forget Password" button. Click on such button you notice.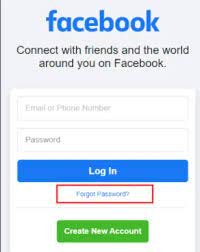 On the newly opened webpage, an option to find your account is displayed where you can provide either your email ID or phone number associated with the Facebook account.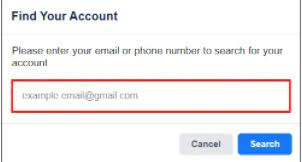 Here, if you don't have the email Id hence you can provide the phone number
Once done, you will automatically receive an reset code in your email inbox from Facebook
How Does Reset code works?
On clicking the reset code received in the email inbox sent by Facebook, the webpage automatically gets redirected to your Facebook profile page settings. Here you can type a new password. Once you have full access to your Facebook account, you can easily change the email address from the settings option.
What to Do When Primary Email on Facebook doesn't get changed?
This is a very rare scenario when you may not be able to change the primary email of your Facebook even after executing the above steps. Though, you can try the some additional steps as mentioned below.
It is possible that the primary email ID that you are trying to use with your Facebook is already in use with any other account. So, in this case you just have to use any other email address.
Open your email and look for Facebook notifications in the spam, social or promotional tab folder.
In case if you are not getting the Facebook code in your email inbox then you have no choice other than to wait for some time. Try refreshing the webpage and just wait.
On the other hand, if you want to remove the primary email Id on Facebook, go straight to Facebook settings > General > Contact Section> and tap on "Add Email Address" and replace it with a new email Id.
Hopefully now you know how to change Facebook email address without password and without Facebook login. Once everything gets sorted, it is advised that you keep your Facebook account updated in order to get the best experience. It is always better to have an updated records and contact information on social media platforms such as Facebook. Be sure that all your social media account is linked with your correct personal credentials including phone number and email address.