Table of Contents
Struggling with cisco anyconnect connection attempt has failed error?
If yes! Then don't panic. Just stick around to get the most convenient and workable solutions
First of all will talk over the 3W's.Didn't get my point?
The three above mention W's are: What, When and Why
The above error is a connection error. And it is claim by Cisco AnyConnect users. This error bothers its users while attempting to run a Virtual Private Network (VPN).And the issue has been observed by Windows 8.1 and Windows 10 users. There can be several reasons to occur the same but the one of the common culprit is absence of healthy internet connection and PC or network troubles.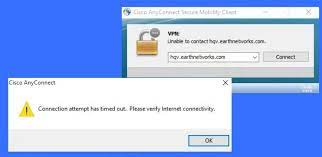 As discussed earlier there can be several reasons for displaying the above error message. But we have collected some potential causes for the error.
Why I am facing cisco anyconnect connection attempt has failed error?
Confliction of Hyper-V
Hyper-V is famous for conflicting with VPN implementers like Cisco AnyConnect. Disabling Hyper-V might solve your problem.
When Internet Explorer is organised to Work Offline
It is common to encounter the error when internet explorer offline mode is enabled by default because IE and Cisco AnyConnect have some common functions. You can manage to fix the error by making few modifications thru Registry Files.
Windows Update KB 3034682
If you are encountering the error after Windows Update installed update KB 3034682, then it is quite possible that the update might comprises challenging security rule which is interfering with Cisco AnyConnect.
Enabled Connection Sharing
Network sharing can also raise the issue for you. So disable the Network Connection Sharing from Network Connections tab
Absent Hotfix for TLS Protocol Renegotiation
A number of users claim that few of the updates can create problems with Cisco AnyConnect. Hence a user needs to install every pending update just to avoid the inconsistency with the TLS protocol renegotiation as well as fallback performance.
Unsuitability with Windows 10
Unsuitability really affects SSL/TLS API which hinders the Cisco AnyConnect tool from collaborating with an outside server.
Recommended solutions for cisco anyconnect connection attempt has failed
Fix 1: Disable Network Connection Sharing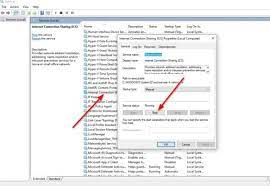 The very first thing you can try is disable Internet Connection Sharing. After disabling it you might resolve the issue.
Fix 2: Disable Microsoft Hyper-V
Kindly follow the below mention guidelines to disable Hyper-V from Windows Features menu:
Press Windows + R key to open Run dialog box > in the appeared box, type "cpl" hit Enter key to pull up Programs and Features menu. Click on Yes to give permission if it was popped up by User Account Control (UAC).
Under the Programs and Features menu >click on Turn Windows On or off> on the User Account Prompt, tap on Yes to give permission.
Then, in the Windows Features screen, scroll down through list of Windows Features> uncheck the box related with Hyper-V > Tap on Ok to save changes
When the Hyper-V is disabled >simply restart your system
Fix 3: Open Cisco AnyConnect via Compatibility Mode
You can try to run the Cisco AnyConnect in a compatibility Mode. Follow the below mention guidelines to do so:
In the first step open File Explorer and go to the place where the Cisco AnyConnect Mobility Client folder is installed. Without installing the utility in custom location , you will get it in :
                       C:\Program Files (x86)\Cisco\Cisco AnyConnect Secure Mobility Client
When you are in the right place, right-click on exe> click on Properties entry from context menu that is displayed
Under the Properties screen , tap on Compatibility > navigate to Compatibility mode> check the box which says "Run this Program in Compatibility mode for"
When the box is checked, a list of other Versions of Windows will be unblocked >select the list and tap on Windows 8
Click on Apply and check whether the Cisco anyconnect connection attempt has failed resolved or not
Fix 4: Install the Pending Windows Update
Having a pending Windows Update can also be a possible reason to occur the error.so if you are not sure that every available Windows Update is installed on your work-station , you can follow the below mention guidelines to get out of the dilemma:
On your keyboard press Windows + R key to open Run dialog box > type in "ms-settings:windowsupdate" and then hit Enter key to open Windows Update tab of Settings app
Under the Windows Update Screen, click on check for updates. Then follow the on-screen instructions to install each Windows Update that is presently listed to be installed
Note: Install each kind of update comprising security and cumulative updates, not just important ones
Pay attention if you have a number of pending updates, then you will be pop up to reboot before every update is installed. If this is the situation with you , reboot your system as per the guidelines but ensure to return to the screen at the succeeding startup and complete the installation of the rest of the updates
Once when every pending update is installed on your PC, restart your system.
Fix 5: Disable Internet Explorer's Ability to work Offline thru Registry Editor
It might be possible that you are facing the error due to IE be configured to work in offline mode. You can follow the below mention guidelines to disable IE's ability to work in Offline Mode thru Registry Editor:
To open Run dialog box , press Windows +R key >type in "regedit"> press ctrl+shift+Enter to open an important Registry Editor Prompt> once you are popped by User  Account Control >click on Yes to give permission
In the Registry Editor, utilize the left side menu and go to the below mention location:
   HKEY_CURRENT_USER\Software\Microsoft\Windows\CurrentVersion\Internet Settings
When you get the right location ,go down to right side section and place the GlobalUserOffline DWORD Key
Then double-click on it > set the Base to Hexadecimal and the value to 0> click OK just for saving the changes
Reboot your system and check whether the issue fix or not.
Conclusion
That's it! Here my job is done and I tried my best to list down the complete information related to Cisco anyconnect connection attempt has failed. In case if your work-station is working slow or if it gets crashed regularly then it is recommended to scan it with an anti-malware tool. With just single scan of PC with a PC repair tool, majority of the errors automatically get fixed.
Kindly ensure to follow the suggestions one by one till you find the suitable one that works for you
If there anything that I missed out on or you have queries then feel free to share with us on Facebook and twitter page. Thanks for Reading.