Developed by Big Ant Studios and published by Nacon, Cricket 22 is a sports video game available on platforms like PC, PlayStation 5, Xbox Series X/S and Nintendo Switch. A much anticipated sports game based on real life cricket with in-game players resembling to sportsmen in real life. The game rules are also similar.
This game make a place in sports lover heart due to multiple game modes like Ashes, Big Bash or The Hundred. This iteration of Cricket also included the Women Cricket Teams across the world. A bit of learning curve to understand how to play properly to refined mechanics for experienced players, the developers have outdone themselves.
But recently many users have reported about frequent crashes and multiple different issues related to it. If you are one of those players whose experience was ruined due to these issue like Cricket 22 Crashing on PC then don't worry we got you covered. We have listed all the possible solutions and fixes for the issue.
Method 1: Check System Requirements
If you are running Cricket 22 on your computer without checking the minimum and recommended system requirement then, it can explain why you are facing this issue. Here are the system requirements to play Cricket 22:
Recommended
OS: Windows 10
Processor: Intel Core i5 / AMD Ryzen 5 or higher
Storage: 45 GB of free space
RAM: 16 GB
GPU: NVIDIA RTX 2060 / AMD Radeon RX 5500 XT or higher
DirectX: Version 12
Minimum:
OS: Windows 10
Processor: Intel Core i3 / AMD Ryzen 3 or higher
Storage: 45 GB of available space
RAM: 8 GB RAM
GPU: NVIDIA GTX 650Ti / AMD Radeon R7 260 or equivalent, minimum 2GB VRAM
DirectX: Version 11
Method 2: Perform a Clean Boot
The most primary thing you should do when facing this issues is to do a clean boot of your computer. Often times some third party applications are interfering with your game files. Doing a clean boot can remove those discrepancies and also get rid of temporary bugs or glitches that might be cause. Shut down your computer completely then remove the power cord. After waiting for few minutes, put the power cord back into the socket and switch on your computer. Launch the game and check if it still crashes or not.
Method 3: Close Applications Running in Background
If there are multiple applications running in background for no reason, then it hinder and cause your game to crash. These background applications use your hardware resources that can eventually affect your game performance results in frequent crashes.
To close your unnecessary programs, follow these steps:
Open Task Manger by pressing Ctrl + Alt + Del key simultaneously on your keyboard.
Now in Application tab, sort by resources.
Right-click on all the unnecessary apps and select End Task.
Close task manager and open Cricket 22.
Check if the crashing stops.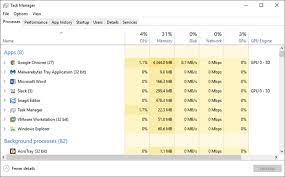 Method 4: Run as Administrator
There are numerous games that require administrative privilege to access its files from the directory and for an overall smooth running. Cricket 22 is one of these games. So if you are having problem like frequent crashing or freezing then you need to check if the game has proper permission, if not then you need to give those permission to the game. To do so, follow these steps:
Launch Stream and go to
Find Cricket 22 and right-click on it.
Select Properties then choose Local File
Click on Browse Local Files.
Locate exe file and right-click on it.
Choose Properties and then go to Compatibility
Tick Run this program as administrator
Click Apply then

Method 5: Check Game File Integrity
When game crashes frequently it can damage or corrupt your game files resulting in more crashes and freezes. For these reasons, Steam has provided user with in-built tool to find and fix those corrupted game files. Follow these instructions, to do so:
Connect your computer to a stable Internet connection.
Go to Steam and choose
Locate and right click on Cricket 22.
Click Properties and navigate to Local File
Left click on Verify Integrity of Game Files
Wait for it to complete.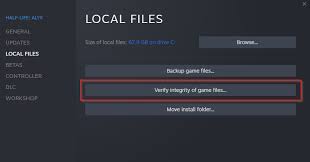 After the procedure is complete, reopen Cricket 22 from Steam and check if the issue is resolved.
Method 6: Update Graphics Card Driver
Outdated or improper driver installation is the reason behind crashing and freezing. Update your graphics driver to resolve the issue. To update Graphics Driver using device manager, do these steps:
Go to Search tab via Start
Type "device manager" and press Enter.
Open Device Manger from Best Match.
Navigate to Display Adaptors.
Find your GPU name and right-click on it.
Click Update Drivers.
Follow the on-screen instructions and update your driver.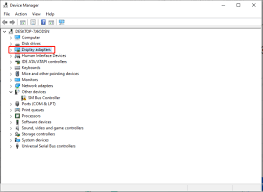 Updating drivers using manual methods can be both time consuming and complex for normal computer folks. Therefore, we suggest you to use Driver Solution Tool which will both find and install latest driver available for your device automatically. To uses best in class algorithms to find the most compatible driver and from a reliable source with just a mouse click.
Conclusion
Even though there is no major issue with Cricket 22 and most sports enthusiasts are enjoying the game, if you are one of those unlucky gamers that have their experience ruined then don't worry, these are all the possible methods and fixes with their steps and instructions for Cricket 22 crashing on PC to follow and sort out the error.