Are you frustrated with the above error message on your computer's screen?
Don't worry. You are at the right place. Stay tuned, here we will discuss all the possible causes to occur the above error and their solutions as well.
But before proceeding with the main content of the error, we would like to discuss about what VirtualBox is and what are its pros and cons?
A VirtualBox or VB is software virtualization package that installs on an Operating System as an application. VirtualBox allows additional operating systems to be installed on it, as a guest OS, and run in a virtual environment.
Pros of using a Virtual machine
Central location to manage all assets
More eco-friendly
Enhanced Data security
Portability
Less physical hardware
Disaster recovery is quick
Cons of using a virtual machine
 High Cost
Complexity
Often the hardware is bundled together in one location
Hardware Keys
We have discussed all the basic things that can arise on a novice's mind. Now we will discuss about the main topic of this particular article.
What is failed to acquire the Virtualbox com object error?
A number of users are claiming that they are unable to launch VirtualBox. When they try to launch VirtualBox, An unexpected annoying message is displayed on their computer's screen "failed to acquire the virtualbox com object. The application will terminate."
What are the possible reasons for the occurrence of above error?
Lack of Permissions: Many users claim success by configuring the VirtualBox shortcut to run with administrative privileges. Because it does not matter even if you have installed VB with administrative access, it will still need an admin privileges to start few of the services that are required for VM operations.
 Deformed Master Guest Registry: Due to a malformed master guest registry, the chances are quite higher to face such annoying error. By moving the .VirtualBox folder on the desktop, compelling the application to create a new healthy version, you can get rid of the above error.
VB is not installed with admin access: In order to be able to set up all the necessary services, you need to install VirtualBox with admin privileges. However if it is not installed with admin access then some services will not be enabled by default. In such cases all you need is to install the VirtualBox in an accurate way.
Fixes to remove the failed to acquire the VirtualBox com object error
We recommend you PC Repair tool to prevent PC problems such as protecting you against data loss and malware. It will optimize your PC performance. You can get instant solution without investing so many hours. In one click your issue will be resolved.
But if you do not have time constraints and have high patience level then you can try the manual steps given below:
Fix 1: Launch VirtualBox with admin privileges
The chances get higher to appear the issue when you try to launch VirtualBox from a shortcut which is not configured to run with admin access. A number of users claim success to fix the error after configuring VirtualBox shortcut to launch with admin privileges.
To do so, follow the below mention steps:
Right click on the Virtualbox shortcut and choose Run as Administrator.
Note: Just Continue with the next steps below to make to make the changes permanent, only if these steps were worthy for you.
Then, right click on the same VirtualBox shortcut and choose Properties from the content menu.
Now from the Properties screen of Oracle VM VirtualBox, select the Compatibility tab and check the box associated with Run this program as an Administrator(from the settings screen)
Tap on Apply to make change permanent.
Reboot VirtualBox and check.
Fix 2: Install VirtualBox with admin privileges
At first you need to Press Windows + R key together to open run dialog box. Type, cpl and then press Enter to open the Programs and Features Window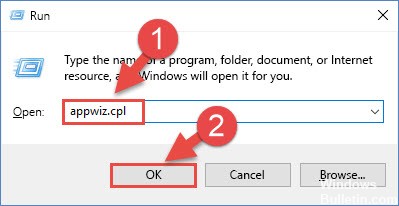 In Programs and Features options, you need to scroll down list of applications and then search for the Oracle VM VirtualBox. Once it is appeared, right click and click Uninstall.
Then follow the on-screen guidelines to complete the uninstallation process and then reboot your computer.
After the boot sequence gets finished, visit the official VirtualBox website. Under the VirtualBox platform Packages, press on Windows hosts to start the download.
You should not have to double-click as you would generally do as the download process gets complete. Right-click on the download bar of our browser and click on View in folder.
Then, Right-click on the VirtualBox installer and after then select Run as Administrator.
Then follow the appeared guidelines to complete the reinstallation of the VirtualBox.
Finally, Reboot your system and check that  VirtualBox error message is removed or not.
Fix 3: Run VirtualBox in compatibility mode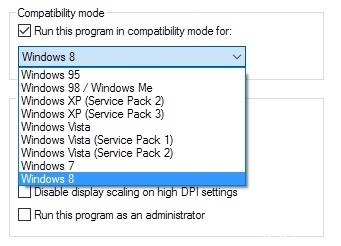 Navigate to the start menu/ wherever your VirtualBox is installed
Then find Oracle VirtualBox application in it
Then, Right-click on it and navigate to Properties
In the compatibility tab, you will get an option (check box) to run the program in compatibility mode.
Fix 4: Register Virtual Command 
         
Firstly,Open start menu. Type in, cmd and press Enter to open the command prompt. You can also tap on the Command Prompt shortcut
Then Right-click or type and hold, after that open the More submenu, then press Run as Administrator
Locate the current 'cd' directory in the directory where VirtualBox is installed. The directory is "C://Program Files/Oracle/Virtualox"
Then Enter the following commands, after pressing Enter
VBoxSVC.exe/ReRegServer
regsvr32.exe VBoxC.dll
Finally, exit the command prompt and reboot your system and check whether the error is resolved or not.
That's it. I have tried my level best to explain all the possible fixes to solve the failed to acquire the virtualbox com object error. If you find this article then kindly write us on social networking sites like facebook and others. Thanks for reading.