There's no doubt that Google Pixel buds Pro is one of the best options if you are willing to have a noise cancelling earbuds. They are the handpicked traveling companions with a long lasting battery backup and a charging case.
But it's quite disheartening that thousands of users have shared that their Pixel buds Pro stopped working and randomly disconnects. They gave claimed that their left earbud was losing connection and eventually stopped working. Some users have also mentioned that their buds get disconnected either of the sides or both. Additionally they have also shared that the issue gets resolved by re-syncing with the device but sometimes they fails to reconnect for hours.
It's quite surprising that a huge number of customers have claimed different issues and the forums like Reddit, Quora have been flooded with the queries.
After reading a lot of sources we have shortlisted some of the most tried and tested tricks to tackle the situation. These tricks have worked for so many users and we really hope these workarounds will work for you as well. So without any further delay let's get stated with the discussion.
What to do Google Pixel buds Pro disconnecting from phone?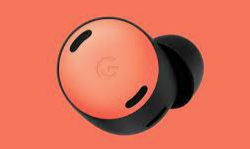 Method 1: Reboot your device
Before proceeding with the other methods it is imperative to reboot your system. Rebooting the device will remove bugs form it and will refresh your software, so kindly reboot your device especially if it's been running for a while.
Method 2: Disable the Adaptive Sound Option
In this method we suggest you to disable the adaptive sound option as several users have claimed success after applying this method.
Method 3: Disable the in-ear detection
Some of the users have also claimed turning off the in0ear detection is a good choice because sometimes the in-ear sensors might be misbehaving.
Method 4: Clear your phone's Bluetooth Cache
On a Pixel, you can do this by navigating to Settings> Apps & Notifications>See all apps> [Menu]>Show System>Bluetooth>Storage & Cache>Clear Cache
Method 5: Remove the Pixel Buds
Sometimes forgetting the Pixel Buds from your device's Bluetooth menu and set them up again. This phenomenon has worked for thousands of users so you can also give a try to this trick.
Method 6: Factory Reset the Pixel's Buds
Resetting the Pixel's Bud can also resolve your issue and it's a good decision. Doing so will remove all the bugs from your Buds.
Method 7: Uninstall Updates to the Google App
If none of the above mentioned methods works for you then uninstall the app and update it again>after that forget the Buds from your device and set them up again.
Note that if you are still struggling with the same then in such scenario it is recommended to contact the Google Pixel buds Support. They will assist you further.
FAQs
Google Pixel buds unable to pair
In such case you can follow the below mention suggestions:
#. Turn On Bluetooth & Pair Again
You can turn on/off Airplane mode on your mobile to refresh the networking connectivity. You can also do the same with Bluetooth.
Here's how:
Step 1: Ensure that Bluetooth is turned on and your Pixel Buds are within the range of connectivity strength.
Step 2: Also go to the device Setting menu> turn Bluetooth off and on
Step 3: Now wait for the Pixel Buds to automatically reconnect with your previously connected device. It may take some time.
#. Make sure your Pixel Buds are working
To proceed follow the below mention guidelines:
Step 1: Plug the Pixel Buds charging case into power source using the dedicated USB-C cable
Step 2: Ensure to remove the Pixel Buds from the case
Step 3: Then put back one earbud inside the case again and watch for the earbuds status light to blink. If the light turns orange that means its charging and if it's white then your earbuds are fully charged.
Step 4: Finally put other earbud under the case and watch for the earbuds status light to blink again.
#. Reset your Charging Case
If none of the above mentioned works for you then we suggest you to reset the charging case:
Step 1: Remove Pixel Buds from the charging case>Press and hold the charging case button for around 40 seconds
Step 2: After 7 seconds with LEDs will turn off. But you keep holding the charging case button
Step 3: At the end of around 40 seconds, the left sided LED will dimly flash aver 7 times> the resetting if your charging case has been done
Step 4: Once done then try to pair up your Pixel Buds.
That's all about Google Pixel buds Pro disconnecting from phone , if you liked the blog keep visiting the site for more articles.