Struggling with "League of Legends Reconnect loop bug"? Don't fret as you are not alone, several users have reported that they get League of Legends reconnect Loop error in the middle of the screen and prevents them from joining a multiplayer match. As we have stated earlier that several users have claimed the error, so it is quite clear that it's a common error and can be randomly encountered by any users while playing the game.
While investigating about the error we concluded that there can be several reasons which lead to the above mention issue like glitches in the game files, slow/poor internet connection, and outdated network adapter driver.
Recommended Fixes for League of Legends

Reconnect Loop Error
Method 1: Update Network Driver
As the error message implies LOL reconnect Loop that there is connection issue and it could be probably because of outdated network adapter/ graphics card. In order to run any demanding software on your PC you need to have an updated software and hardware for smoothly running the program. You might know that graphics drivers and network adapter plays a vital roles in running the games on your computer. So you need to update your drivers to the latest version.
You have two options to do so, if you have technical skills then navigate to the manufacturer's website and choose the best compatible drivers for your PC but if you are a newbie and don't have much knowledge as well as experience about the same then kindly update your drivers with the an Automatic Driver Tool. It's a multi functional tool and has a potential to fulfil all the kinds of driver requirements for the PC.
Method 2: Check your Internet Connection
Another major reason for facing the issues is unstable internet connection. Unstable internet connection won't let you connect to the server and if your game is facing issues while connecting the server then it is impossible to run the game smoothly. So kindly check your internet connection. And if possible switch to another network if you are unable to get past the connection error.
Method 3: Run Compatibility Troubleshooter
In this method we suggest you to run the compatibility troubleshooter and to do so follow the below mention instructions:
Step 1: Open your game's installation folder (Generally C:\Riot Games\ League of Legends\Game)
Step 2: Then find League of Legends.exe>ensure to right-click it and choose Properties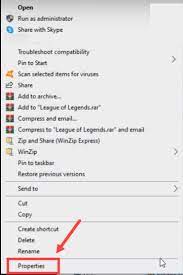 Step 3: Select compatibility tab>then check the box just next to Run this Program in Compatibility mode for: select Windows 8 >tap on Run Compatibility troubleshooter
Step 4: Click Try Recommended settings>tap on Test the Program
Finally follow the on-screen guidelines to complete the troubleshooting process.
Method 4: Update Windows
If you have any pending Windows update then update your Windows to the latest version. Updating the Windows will fix the bugs and of course bring new features for you. So update your Windows to the latest version. (If available)
Step 1: Under the search tab, type in Check for Updates>tap on Check for Updates from the results
Step 2: Tap on Check for Updates tab>it will automatically start to download and install the updates if available. Once the process gets completed then restart your computer.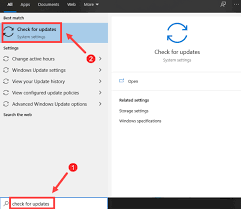 Method 5: Use another DNS Server
Sometimes the standard DNS given by the ISP is not worthy enough hence in such scenarios you need to change the DNS Settings especially configuring Google Public DNS addresses can resolve your problem. To do so follow the below mention steps:
step 1: Press Win + R key together to open the Run dialog box
step 2: Then type in Control>press Enter to open the control Panel
step 3: Tap on Network and Internet ( ensure that you view the control panel by category)
step 4: Click on Network and Sharing Center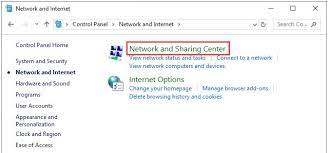 step 5: Click on your Connections, whether it's Ethernet, Wi-Fi or others.
step 6: Tap Properties
step 7: Click on Internet Protocol Version 4 (TCP/IPv4)>Properties
step 8: Click Use the following DNS Server addresses:
As your Preferred DNS server, use 8.8.8.8

As your Alternate DNS server, use 8.8.4.4
Then check the box next to Validate Settings upon exit and tap on OK to save the changes
Method 6: Repair the game files
One of the major reasons to face the issue is corrupted game files so you need to repair the game files by following the below mention guidelines:
Step 1: First of all open game launcher>tap on gear icon located on the upper right corner to open settings
step 2: Tap on Initiate Full Repair in the General tab
step 3: Tap on Yes to initiate a full repair>it will take some time
Method 7: Go for PC Repair Tool
If none of the methods worked for you then we recommend you to scan your PC with a PC Repair Tool. Sometimes users face such kind of errors due to the system corruption and this tool will scan the repositories of your computer and detect the issues and fix it automatically. It is best recommended tool which will resolve all your PC issues/errors in single go.
Closure!!!
That's all about League of Legends Reconnect Loop or League of Legends Reconnect Loop bug.  I hope you liked the blog. Good luck with the fixes.