As per the reports users have claimed Word dictation not working on Mac and because of this issue the users fails to enable the dictation. They have also claimed that they get stuck with the above mention issue just after updating their MacOS. Well if you are facing the same then keep scrolling the blog till the end.
But before discussing the troubleshooting methods we recommend you some preliminary tips to which one should definitely try. So without any further delay let's get started with the discussion.
#. Turn off and then turn on the dictation.
#. Ensure that you are speaking at a normal volume into the microphone-watch out for being too loud or quiet.
#. Navigate to Finder>Top Menu>Edit>Select Start Dictation, then press your dictation shortcut (default is Function key (Fn) Twice).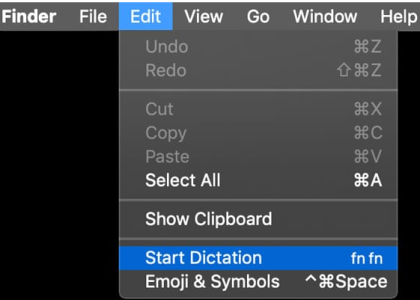 #. We also suggest to check your environment for background noise. If there is a lot of noise, then you need to try to reduce it by shutting and covering Windows, closing doors, using a headset microphone or physically moving to a different space (if possible).
#. You can also try to turn off the dictation and restarting your system. After that go back and turn on the dictation. Well setting dictation off and on without restarting sometimes didn't works for the users so rebooting between off and on may resolve the issue.
#. Changing the microphone setting manually to the internal microphone or whatever microphone you use –do not select Automatic.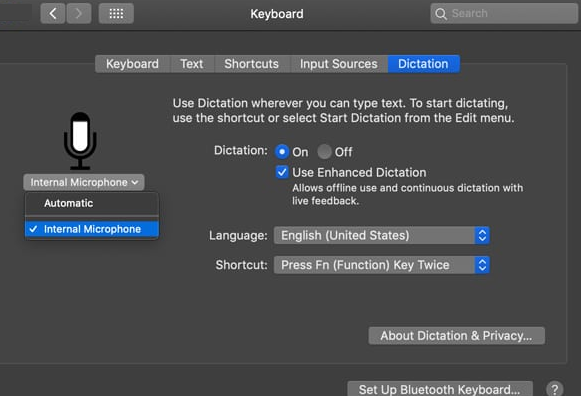 If none of the above mentioned preliminary tips works for you then you can follow the below mention guidelines:
Turn off your Antivirus Software
If you have installed any Antivirus Software on your Mac system then it's likely to face the above mention issue. So it is recommended to temporarily disable the Antivirus Software.
 Ensure the Internal Microphone is selected
First of all open the Sound Control Panel and ensure that the Internal Microphone is selected. Now set the input volume to a level higher than the middle. Then try turning on the ambient noise reduction setting if available (Note that it is unavailable on recent macOS versions)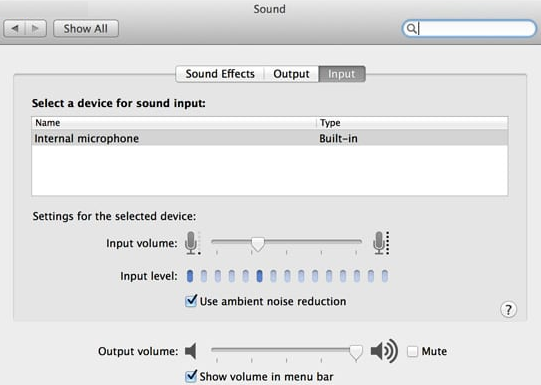 Point to Remember: If your Mac is not using the built-in microphone, check with the microphone manufacturer's support site to resolve the issue of that particular microphone.
Turn On Enhanced Dictation
First of all turn on Enhanced Dictation or toggle it off/on. Enhanced dictation is unavailable in macOS Catalina+-instead, Use Accessibility's Voice Control.

#. Navigate to System Preferences>Keyboard or Dictation & Speech >Dictation. Now on the left side, under the microphone icon, select internal Microphone instead of Automatic or an external microphone.
#. Locate and delete the file:
~/Library/Preferences/com.apple.assistant.plist
From the Finder, Menu Select the "Go" menu and go down to the "Go to Folder"
Also, you need to press Command + Shift +G from your desktop or a Finder window.
Then type in ~/Library/Preferences/com.apple.assistant.plist into the search bar and press "Go"
After that restart your Mac, turn off Dictation (Apple>System Preferences> Keyboard or Dictation & Speech>Dictation) and reboot your Mac and then try again.
#. Delete your speech recognition user library cache folder at ~/Library/Caches/com.apple.SpeechRecognitionCore. Follow steps from the bullet point about using the "Go to Folder" function in the Go finder menu.
Download another language
As per the reports when they download another language pack, it installed and reset their native language pack too. Then navigate to Apple Menu>System Preferences>Language & Region and click the Plus (+) Sign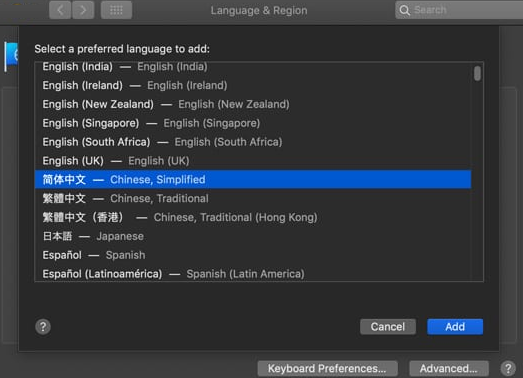 If you are still struggling with Word dictation not working on Mac then follow the below mention steps:
Step 1: First of all Create a new temporary admin account> reboot login as that new temporary admin account
Step 2: Now change your regular admin account to non-admin account> disable parental controls on your non-admin account
Step 3: Then change your regular account back to an admin account> reboot, login into your regular admin account
Step 4: After that delete temporary admin account> finally enable Dictation
FAQs
How to fix Enhanced Dictation not working on Mac?
Note that Enhanced Dictation is not available for macOS Catalina+
Method 1: Check your Mic
First of all open System Preferences> Keyboard or Dictation & Speech> click on the drop-down menu for Mic Input and select Internal Microphone>lastly check if the Mic is working or not.
Method 2: Try to add another language
You need to switch Enhanced Dictation OFF and another language>then turn Enhanced back ON and it should force Dictation to download a new language recognizer. Kindly note that this process may take some time to download and setup
Method 3: Go for Reinstall
Navigate to System Preferences>Keyboard or Dictation & Speech: uncheck Enhanced Dictation>Restart your Mac>then return to System Preferences>Keyboard or Dictation & Speech and check the box for Enhanced Dictation.
That's all folks! We really hope after reading this blog you managed to get past Word dictation not working on Mac issue. Thanks for Reading.