Audacity is known for its track audio recording capabilities which can be more than one track and also has an audio editing tool built into the one software. And it very user friendly users interfaces and also free to download and install. It utilizes audio effect to improve and adjust the audio quality according to your need.
Autotune is software technology that analyzes audio and vocal pitch and adjusts accordingly. It is also used for correcting as well as improving bad notes and trembled pitch of the singer. Audacity does not have a Autotune by default. However with the help of third party plug-ins you can use Autotune with Audacity. There are many different plug-ins available therefore you can download Autotune vst Plugin for Audacity.
There are mainly two methods by which you can Install Autotune VST Plugin for Audacity and to do so you can refer to the steps listed below:
Method 1: Install Autotune Evo VST Plugin
Autotune Evo VST produced by Antares Audio Technologies is paid plug-in and you have to purchase it. However there is a trial version that you can use to test it through Audacity. Follow the steps on how to do so:
Open Web Browser on your computer.
Through Search engine, navigate and download Auto –Tune Evo VST for Audacity.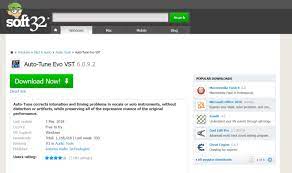 Go to download location and extract the files and install.
In Installation process, select Desktop for VST Plugin.
A shortcut for Auto-Tune VST File can be found on your desktop.
Select the file and copy-paste it to the VST plug-ins
Launch Audacity from desktop.
Click on the Tools option from the menu
Choose Add/Remove plug-ins.
Now pick the Auto-Tune Evo VST from Enable
To save the changes click on
Move to Effects menu and select Auto-Tune Evo VST.
Method 2: Install GSnap VST Pitch Correction Plugin
GSnap is the most popular and free to use Auto-Tune VST Plugin. You can change the pitch of your recorded audio files and Autotune it as well. To use this plug-ins on Audacity then follow these steps on how to do so:
Launch Web browser on your computer and download GSnap Free VST pitch-correction for Audacity.
Move to your download directory and extract the zip
Open the extracted folder and copy the dll file to Auto-tune VST Plugin folder and click next.
Open Audacity by double clicking on the shortcut from the desktop.
Click on Tools menu and choose Add/Remove plug-ins.
Move down to GSnap and click on it then select Enable
Click OK to save the made changes.
You can choose Gsnap option from the Effect menu.
Conclusion
If you want to improve your audio quality as well the rhythm of your song then Autotune is the best way to do it and Audacity being the best tool. If you want to know how to Install Autotune VST Plugin for Audacity then above are the required methods with their instructions on how you can do with ease.