Tips to know who is behind a fake Tiktok Account:
In this article, we are going to discuss on How to know who is behind a fake Tiktok Account. You will be guided with easy ways to do so. Let's starts the discussion.
'Who is behind a fake Tiktok Account': Tiktok is one of most popular social networking platforms where the right influencer can bring you many benefits – making your brand more popular by engaging with public, creating creditable image of your brand and so, the increase your income. However, it might possible the Tiktok Account you are looking is fake account or fake Tiktok influencer that might cause money loss in the best-case scenario.
There are several criteria by which you can find which Tiktok Account is fake. If you see a Tiktok account with more than thousands of followers in their followers list but the account's post is not more enough, then the account can be a fake Tiktok account or the account of Fake Tiktok influencers. In sort, you can identify Tiktok account either it is fake or not according to their followers lists, following lists, number of Tiktok's video posted, or their engagement on Tiktok.
What is fake Tiktok Influencer or Fake Tiktok Account?
Fake Tiktokers or Fake Tiktok Influencers want to impersonate real influencers by posting high-quality images, faking relationships with big brands and pretending to lead high-quality lives. You can judge any TikTok account according to their Tiktok profile, followers & following lists and the posts whether the account is fake or not. You may see a Tiktok user posted a fantastic video that could not be actual owner of account.
In many cases, such Tiktok accounts run by entirely different person or even a group of people trying to trick you into believing that this is genuine tiktok account/influencer account. You won't believe how easy it to become a fake influencer nowadays. There are several account exists on TIktok which upload attractive conent which can be stolen from other platforms or stock services, and fake your audience by buying followers. The purpose of such fake Tiktok influencers is to profiting the brands they cheat on without delivering much of outcome.
How to identify fake TIktok Account/Tiktok Influencers?
You can identify fake Tiktok account on the basis of their followers, following, engagement ratio, and engagement quality.
Followers and following lists: One possible way to find out the account is fake or not is the follower lists of TIktok account. When you check a Tiktok account's followers and following lists, you can see that something wrong even from first glance. In most cases, there will be many accounts without profile photos and when you tap on such profiles, you may see the account doesn't contain any posts or engagement that indicates the account is fake.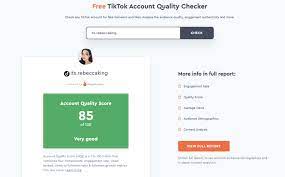 It indicates that such Tiktok influencers have fake followers on TIktok. Similarly, if you see following lists that is more than followers lists on Tiktok profile of suspected Tiktok account, chances the account is fake one.
Engagement Ratio: Another possible way to identify whether the TIktok account is genuine or fake is to check their engagement ratio. Engagement Ratio is crucial for influencer marketing on Tiktok, and it is much more complex than it may see at first sight. So, you should check out the engagement ratio of suspect Titkok account in order identify whether the account is fake or not.
A real well-known TIktoker would be getting a proportional amount of engagement by likes and comments. If a Tiktok account has a number of likes and comments constantly above 80-90% of number of followers, this may be too good to be true, and if they are constantly low, this indicates the TIktok account is fake.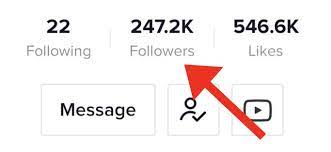 Engagement Quality: You can also try to judge Tiktok account based on Engagement quality in order to identify the account is fake or not. An authentic Tiktok account for sure has a pro account and should be able to share with you some more details for their engagement. If the comments or likes are left only by people from 1-2 locations, same age groups, or simply the same accounts on all the posts, it indicates the account is fake.
How to know who is behind a fake Tiktok Account?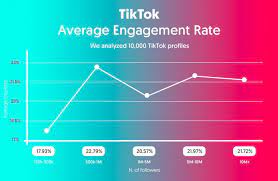 HypeAuditor TikTok Account Quality checker: HypeAuditor TikTok Account Quality checker offers you to check any Tiktok account for the fake followers and likes, analyse the audience quality, engagement authenticity and more. This tool removes all factors including account's followers, engagement and overall quality of the account. It can help you make sure you have chosen the right influencer to work with. The score they are providing is from 0 to 100 and qualification is as follows:
0-20: Bad Quality account
20-40: Fair Quality
40-60: Good Quality
70-90: Very Good Quality
90+: Excellent
And the calculations are made based on 4 metrics:
Engagement rate
Views spread
Views to followers ratio
Followers growth
So, you can use HypeAuditor TikTok Account Quality checker tool in order to find out who is behind fake Tiktok account or fake Tiktok influencers, and check if it works for you.
Conclusion
I am sure this post helped you on How to know who is behind a fake Tiktok Account with easy ways. You can read & follow our instructions to do so. That's all. For any suggestions or queries, please write on comment box below.