Hulu is an on-demand video streaming platform that is quite popular among the users. It is one of the best and largest streaming platforms in United States with more than 40 million subscribers. And Spotify is a digital music streaming service which provides you an instant access to its vast online library of music & podcasts, allows you to listen to any content of your choice at any time. You can use Spotify completely free of charge. The service has a premium subscription plan, but you can also enjoy an ad-supported version of the platform.
Here in this blog we will teach you how to login Hulu with Spotify Account and other related queries like can't log into Hulu with my Spotify Account. So let's get started with the discussion.
How to login

Hulu

with Spotify Account
In this section we will address how to login with Spotify Account. In order to login to Hulu using Spotify you can consider following steps if you have that plan and want a Hulu Spotify login:
Step 1: Firstly visit Hulu Sign Up Page
Note: Tap on the Eligibility Requirements at the bottom of the screen in order to check if you are eligible or not.
Step 2: Click on I HAVE A HULU ACCOUNT, if you already have a Hulu account. Otherwise tap on I'M NEW TO HULU
Step 3: Choose the preferred way of logging in
Note: Make Sure that you log in with your Student Premium Plan only.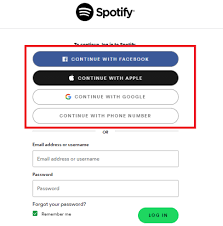 Why I can't log into Hulu with my Spotify Account
You might be facing the above mention issue with logging into Hulu using the Spotify Student discount. Hulu Spotify Student is as simple as the other one. You might have done a mistake while pairing Spotify with Hulu. So you need to create a account on Hulu and then pair it with Spotify.
Related Queries!!
Is My Hulu Login the Same As My Spotify?
No, Hulu and Spotify are just two different services. You have an option to log in to Hulu using Spotify. But if you don't have a Spotify Account, then you can still sign up for Hulu Subscription.
How to Log into Hulu with Spotify Student?
If you have student premium plan then get Hulu by following the below mention steps on the Hulu Spotify login:
Step 1: Navigate Hulu Sign Up Page
Step 2: Tap on I HAVE A HULU ACCOUNT
Note: If you do not own an account, tap on I'M NEW TO HULU
Step 3: Now enter the Email Address or Username and the Password of your account with the Student Premium Plan and tap on the LOGIN option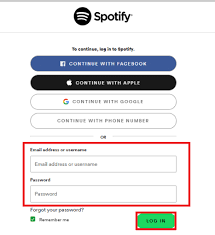 Can I cancel Spotify Premium after Free Trial?
Yes it is doable; you can cancel your Spotify premium after a free trial. But kindly note that if you cancel your subscription on the last day of the free trial, you won't be charged. But if you wait for one more day after the free trial end then you will be automatically charged for the next month. And your account will be cancelled only at the next billing cycle.
Verdict!
That's all about Log into Hulu with Spotify Account or how to login Hulu with Spotify
Account & can't log into Hulu with my Spotify Account Hope you liked the blog and it was helpful for you. Thanks for Reading