Here, you will be guided with easy steps regarding How to Turn on a Xiaomi Phone without Power button. You can try these methods on Xiaomi Redmi brand models including Redmi Note 1 to 3, Redmi A, Redmi Y2 and many more. So, let's checkout the topic in more detail through this article.
Usually, you use 'Power' button on your Xiaomi phones to turn it ON/OFF. It is quite simple to turn ON your Xiaomi phone when it is turned OFF, by hard pressing the 'Power' button on phone. However, there's some alternative ways as well to turn ON your Xiaomi Redmi phone without Power button especially when power button is not functioning properly or got damaged somehow.
When Xiaomi Redmi's screen is locked, there also an option to unlock the screen by double-tapping on the phone's screen. This feature is now available on almost all modern Xiaomi Redmi phones but it is not possible with old models. If you lost the 'Power' button on your Xiaomi phone and unable to turn your phone ON, then there is one option to resolve the issue that you can take your phone to mobile service center to repair Power button's hardware issue. Alternatively, you can also try our instructions below to turn your Xiaomi Redmi phone without using power button.
Another possible way to access Redmi Android phone's screen is to performing root of your Redmi phone. However, rooting your Redmi phone requires lots of technical knowledge. So, you can skip rooting process if you don't know the process or you can read 'How to Perform Xiaomi Redmi Root' post for this. Let's go for the possible solutions in the section further.
How to Turn on Phone without Power button Xiaomi?
Method 1: Connect your Xiaomi Redmi phone to Charger
Sometimes, a Xiomi phone may fail to start even through its Power button due to low battery. in such cases, you can connect your phone to charger and wait for it to wake up on its own. Wait for the minutes to complete enough battery percentage to use your phone and then turn your phone with Power button, and check if it works. If this is not the issue with you, then probably your phone's power button is malfunctioning and requires some alternative methods to start it. Proceed to method 2.
Method 2: Reboot your Xiaomi Redmi phone from Boot Menu
Another possible way to start your Xiaomi phone is to use its Boot menu. however, this may even require your device to use its power button in order to switch the device into Boot menu. below are the steps to follow: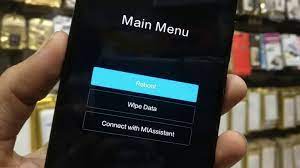 Step 1: At first, press the correct key combination on phone to enter into phone's Recovery menu. Generally, you can press 'Home + Power button', 'Home + Power + Volume Down' button and so on based on your phone's model. These key combinations actually may vary for model to model, so try the one that suits your device.
Step 2: Once you are in Recovery Menu, using 'Volume up or down' button on phone to select 'Reboot System Now' option and simply wake up your device without any issue.
Method 3: Restart or Turn On Phone using ADB commands
You can turn ON your Android phone using ADB commands when your phone is connected to computer and this requires no use of power button on your device. To use this option, you should make sure USB Debugging feature is enabled in your phone, and your phone is in 'File Transfer' mode when connected to PC via USB cable. if you are ready to go, follow the instructions ahead: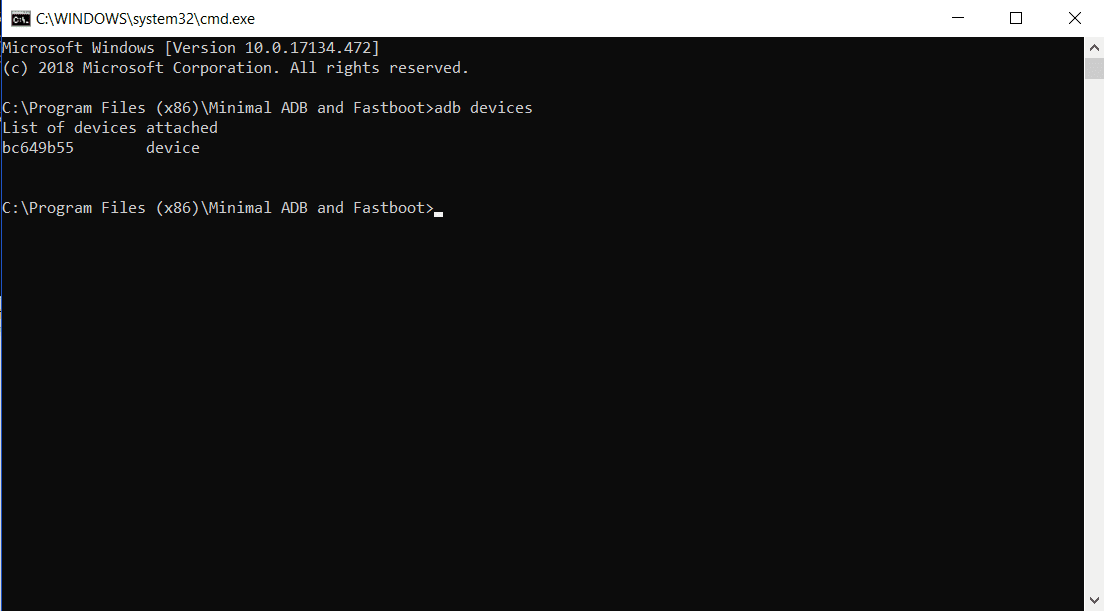 Step 1: Open your browser on Windows PC,  download and install ADB Drivers
Step 2: Once installed, open the folder where you have installed ADB drivers, right-click on empty space in the folder and select 'Open Command Prompt here' or 'Open PowerShell here'
Step 3: Once opened, enter 'adb devices' command and note down your phone's device ID and name
Step 4: Now, type 'adb – <Device ID> reboot' command. Make sure to replace 'Device ID' with the Device ID you have noted down
Step 5: This command will restart your Xiaomi Redmi phone easily without using power button.
Method 4: Turn ON Xiaomi Redmi phone's screen by pressing other button
If you are able to access your phone's screen, then you can try to restart your device here mentioned steps.
Step 1: Connect your phone to charger and wait for a few moment to turn your phone's screen itself it is in sleep mode
Step 2: You can also try to make a call on your own phone with someone else's phone in order to re-activate your device.
Step 3: If your device has 'Home' button and there is no sensor for home button, you can hard press the 'Home' button in order to wake it.
Method 5: Use 'Gravity Screen App' to turn On Xiaomi Phone without Power button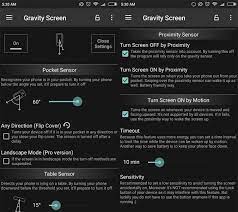 You can replace the usage of Power button on your phone with Volume, or any other button on phone using some third-party tool. Gravity Screen app is such a sort of tool available for free on Google Play Store and you can use this tool to turn your Xiaomi device. This app offers you to take assistance of your phone's sensors to detect whenever you pick it up. And whenever you pick up your device, the app will turn it on easily.
Method 6: Use 'Power button to Volume button' app
You can try 'Volume Power' or 'Power button to Volume App' to turn on Phone without power button, if the phone's power button is not responding or somehow malfunctioning. This app offers you to replace action/functions of Power button with its Volume button. Means, it will set the Power on attributes to Volume button according to your requirements, and can easily help you to meet your requirements.
Method 7: Try Fingerprint scanner feature to turn ON your Phone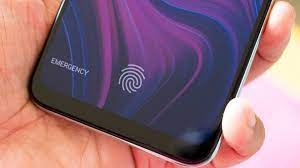 In order to turn on your Xiaomi device without using its power button, there's another workaround and it's to use the fingerprint sensor of the device. you can actually set the device's security by assigning your own fingerprints, and whenever you put your finger on its sensor, it will turn on the device.
Method 8: Use 'Scheduled Power ON or OFF' feature on Xiaomi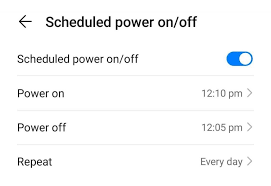 You can schedule your device for turning OFF or ON using 'Scheduled Power ON or OFF' feature. To do so, open 'Settings' app in your device and search for 'Scheduled Power ON or OFF', enable it and set the time for Power ON and Power OFF based on your requirements. and this easily lets your device to start on without even touching it.
Method 9: Remapping Power button to another physical button on phone
If the 'Power' button is not functioning anymore, then you can remap Power button to some other buttons on phone like Volume button. This way, you can turn ON or OFF your phone using the button you have replaced. in order to do so, refer to steps below:
Step 1: Use 'Step 1' of 'Method 2' to enter your phone's recovery mode
Step 2: Enter 'fastboot continue' command in 'ADB interface'
Step 3: After booted, enter the command 'adb pull /system/usr/keylayout/Generic.kl' to pull the key layout settings
Step 4: Now in 'Generic.kl', find 'VOLUME_DOWN' OR 'VOLUME_UP', and replace it with 'POWER', and then push key layout settings back to 'adb push Generic.kl /system/usr/keylayout/Generic.kl' line.
Conclusion
I am sure this post helped you on How to Turn on Xiaomi Phone without Power button with several easy ways. You can read & follow our instructions to do so. If the post really helped you, then you can share the post with others to help them. That's all. For any suggestions or queries, please write on comment box below.