In the ever-evolving mobile gaming world, Android users have a diverse and dynamic selection of gaming apps that cater to virtually every taste and preference. Android has you covered whether you're a fan of action-packed adventures, mind-bending puzzles, or even a bit of casino fun.
The mobile gaming market has been steadily growing and is one of the largest segments of the gaming industry. In 2020, it generated over $77 billion in revenue.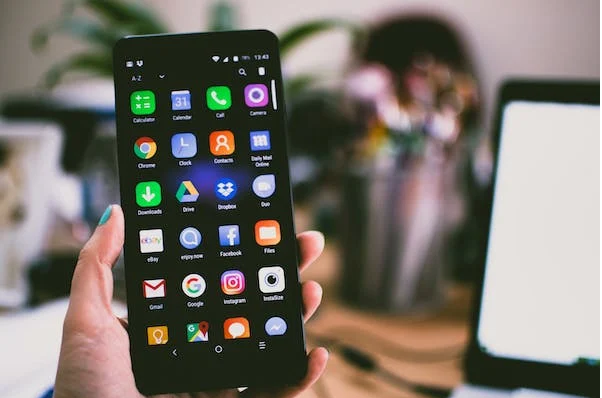 Gaming Apps for Every Taste
With an array of gaming apps on the Android platform, there's something for everyone. Here are some of the best Android gaming apps across different genres to satisfy your gaming cravings:
Action and Adventure
Several exceptional Android gaming apps beckon in the realm of action and adventure. Genshin Impact is the epitome of this genre, offering an expansive open world, breathtaking visuals, and a compelling storyline, all delivered in a free-to-play package.
Meanwhile, PUBG Mobile provides a riveting mobile adaptation of the iconic battle royale game, offering intense multiplayer action. If that's not enough, Call of Duty: Mobile brings the exhilaration of Call of Duty directly to the palm of your hand, equipped with a diverse array of game modes and maps to keep the action flowing.
Puzzle and Strategy
Monument Valley is a visually enchanting puzzle game that boasts an innovative, Escher-inspired design, challenging players with mind-bending puzzles.
If strategic battles are your forte, Plants vs. Zombies 2 allows you to engage in captivating battles against hordes of zombies, where you must strategically deploy a variety of plant allies to save your garden from the undead onslaught.
Casual and Simulation
In the world of casual and simulation games, there's an abundance of Android gaming apps to keep you entertained. Among Us, a social deduction game that has swept the gaming world by storm, allows you to collaborate with your crew to complete tasks while unraveling the identities of the impostors among you, creating an atmosphere of intrigue and fun.
And for those who appreciate classic, addictive gameplay, Candy Crush Saga remains a beloved choice, offering a blend of fun and challenge through its match-3 puzzle mechanics.
Racing and Sports
For thrill-seekers and sports enthusiasts, the Android gaming realm is brimming with options. Asphalt 9: Legends unleashes high-octane, arcade-style racing excitement, featuring breathtaking graphics and a diverse array of cars, making it a must-play for racing fans.
For soccer fans, FIFA Mobile Soccer delivers an authentic and immersive soccer experience with realistic graphics and gameplay that brings the beautiful game to your Android device.
Role-playing games (RPGs)
Eternium embraces the essence of a classic action RPG, featuring fast-paced combat, an immersive storyline, and a seemingly endless treasure trove of loot to uncover.
If the allure of the Star Wars universe beckons, Star Wars: Knights of the Old Republic is an epic RPG journey where you can delve into the captivating narratives and adventures that make the galaxy far, far away, so unforgettable.
Casino Apps: Where Luck Meets Skill
Casino apps offer games, from slots to table games like blackjack and poker. Looking at High 5 Casino, it seems to be a popular choice among the many options available.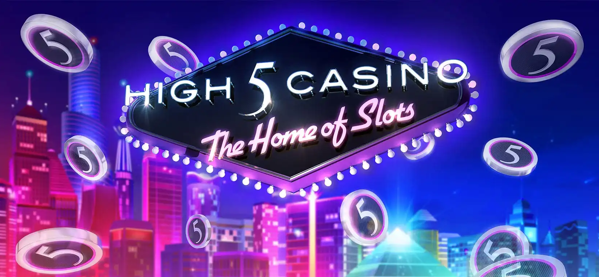 Features of High 5 Casino
High 5 Casino has many features that create an enriching and engaging gaming environment. Offering a diverse selection of slots spanning themes from historical and mythical to contemporary and whimsical, such as popular titles like Da Vinci Diamonds, Secrets of the Forest, and Valkyrie Queen, it caters to a wide array of player preferences.
Furthermore, High 5 Casino regularly introduces exclusive slots that can't be found elsewhere, amplifying its allure for those seeking fresh and unique gaming experiences. The app adopts a social gaming approach, allowing players to connect with friends, exchange gifts, and share their achievements, enriching the overall gaming experience with a sense of community.
Incentivizing gameplay, they offer a variety of promotions; high 5 Casino offers free coins and other rewards to ensure players remain engaged and entertained. The slots in High 5 are celebrated for their innovative gameplay features, showcasing distinct mechanics and bonus rounds that set them apart from traditional places.
This creative spirit extends to cross-platform play, as High 5 Casino is available on Android, iOS, and Facebook, enabling seamless transitions between devices and ensuring uninterrupted enjoyment of your favorite slots. The app also strongly emphasizes responsible gaming, providing resources and support for players who may require assistance with gambling-related issues, thus fostering a secure and ethical gaming environment.
High 5 Casino stands out for its commitment to delivering an exceptional casino experience to Android users. The app's rich selection of slots, engaging social features, and cross-platform accessibility make it a top choice for those seeking entertainment in virtual casinos.
Exploring the Casino App Landscape
While High 5 Casino is a fantastic option, it's just one of many casino apps available to Android users. The casino app landscape offers various gaming experiences catering to different preferences. Here are a few other notable casino apps to consider:
Slotomania
Known for its massive selection of slot games and vibrant graphics, Slotomania is a social casino app with a loyal following.
Big Fish Casino
This app offers a range of casino games, from slots and poker to blackjack and roulette. It also incorporates social features for interactive gameplay.
Zynga Poker
If poker is your choice, Zynga Poker is a top pick. It provides a realistic poker experience with various game modes and tournaments.
DoubleDown Casino
With a focus on classic casino games, DoubleDown Casino offers a variety of slots, blackjack, and video poker games.
Caesars Casino
This app features a collection of popular slots, table games, and a loyalty program for regular players.
Final Thoughts
With the vast selection of Android gaming apps available, your mobile device can transform into a portable gaming console capable of delivering a wide range of experiences. Whether you're an action hero, a puzzle enthusiast, a casino aficionado, or something in between, mobile gaming on Android is teeming with options to keep you entertained and engaged.