In this guide we are going to discuss about Shopee which is a Singaporean technology company which offers its users secure fast, easy online shopping experience. In this high tech world, not only the technology but the sense of fashion among the users is getting better and better. So the urge of today's generation of getting more fashionable somewhere is the inspiration of the e-commerce industry.
Shopee serves in 16 countries across the world and in current 20,000+ are employed under Shopee. And you sold know that as of 2k21, Shopee was considered as the largest e-commerce platform in South Asia. Online Shopping platforms not only offers a lot of variety to its customers but also saves a lot of time, in just few clicks you may purchase anything without spending a penny on transportation.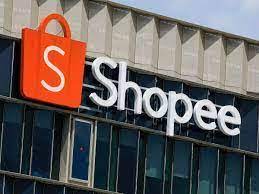 In this particular tutorial we will guide you on How to Unregister Phone Number from Shopee? So without any further ado let's get started.
How to Unregister/remove /change/ Update Phone Number from Shopee?
In this particular section we are going to discuss on how to unregister your old phone number from Shopee and you may also rely on the same if you want to update your number on Shopee.
Scenario 1: If you are logged in with your mobile number and want to unregister it or update it then follow the below mention guidelines:
First of all go to the Me tab
Then select Gear icon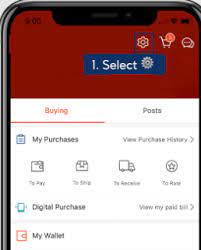 An account Setting page will open, here you need to pick My Profile>Edit > Remove your old Number
Now after removing your old number if you want to add new number then follow the below mention steps:
After deleting your old number> Enter the New Number in the required field
Then press on Continue
You will receive a verification code on your new number then enter the verification code in the required space >tap on verify
Wait few seconds till the verification gets completed
Once done you may use Shopee with your newly registered phone number
Scenario 2: If you are not logged in and you cannot get the One Time Password or OTP just because you don't have your registered phone number due to any reasons, in such case you need to ensure that you have an email ID which is linked with your mobile number or simply a verified email address.
If you have a verified email address the follow the below mention guidelines:
In the first step, navigate to the Login page> Select Forget?> Mobile Number Changed?
Then fill the form to submit a request in order to change your Password
You will get an email from Shopee regarding your request to modify your number within 48 hrs.
Once you are registered with another number then you may continue with this number if you want.
Additional FAQ….
How to delete My Shopee Account?
Removing the Shopee Account is damn easy all you need is a computer to login in your Account and then follow the below mention guidelines:
Firstly open Shopee application>tap on the Me icon on the bottom right side>tap on My Account >click on Request Account Deletion> tap on OK and then Proceed> you will get a verification code on your registered Mobile number, copy that code and paste it in to the required field & click on Continue, they will ask you the reason for quitting the app> select the Reason (as per your situation) and finally click on Submit and click on confirm. You have successfully deleted your Shopee Account.
That's all about How to Unregister Phone Number from Shopee? I really hope that the post helped you. Thanks for your valuable time. Have a great day.