About Steam
Steam is a video game digital distribution service by Valve. Steam is an acknowledged portal. This online portal allows you to buy games, play with friends, share games; share screenshots and user generated game assets.
Once you sign and pay for games on this service then only you are authorized to avail its entire features. To supplement these features, you can also add up friends and play multiplayer games together and enjoy this fully fledged gaming portal.
Often it happens that you cannot add someone as friend and an unusual error is displayed on your screen that is "Steam error adding friend please try again".
Now the question is why you are unable to add friends if you have paid to avail all the features. There can be various reasons for different users so we have discussed all the related concerns to give a satisfactory resolution to the true gamer's issues.
Suggestions to fix the Steam error adding friend please try again.     
Solution 1: Blocked list should be validated
Solution2:  Check if your account is not limited
Solution3:  Check your friend requests
Solution4:  Block and Unblock the friend that you are trying to add
Solution5:  Disable family sharing
Solution6:  Use steam://flushconfig command
Check Here For New World Steam Key
Blocked list should be validated
Accidentally blocking the users can be one of the reasons behind this error.  If you block a user, they will not be able to see your activities or contact you, obviously if you have blocked a specific user, then you can't add him as a friend until you unblock. Hence to unblock a user, you need to follow the below mention steps:
Open your steam profile
In the right side, tap on Manage Friends link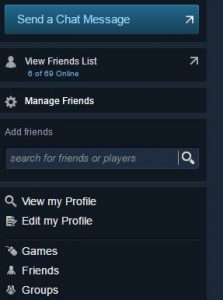 Then go to Blocked users tab

Locate the blocked user and tap on it
Press the More button and choose Unblock all communication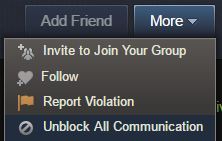 Finally , Press Yes, Unblock them button to unblock that user

After unblocking that particular user, you will be able to add as a friend, similarly make sure that you can only add those users who have not blacklisted you , if you are blacklisted by a certain user then it's obvious that you cannot add them until unless they unblocked you.
Check if your account is not limited
Limited accounts means that account which do not any purchases yet are termed as limited account. These accounts have some limitations one of these is inability to add friends .And if your account is a limited account you will get an error message" Steam error adding friend please try again  "then the only way for you to avail all the features is to purchase a game from the steam. So there's no need to stretch this it's quite simple to understand that you should have at least one purchase.
Check your friend requests
Sometimes the reason for popping up Steam error adding friend please try again is if someone has reached the maximum number of friends. If you have reached to the upper limit, simply cancel pending invitations will create possibility for more friends. What else you can do is accept or deny friend request and hopefully after trying this you might not face such kind of error.
Block and Unblock the friend that you are trying to add
This is not an logical way to deal with the error but sometimes the it happens when the unusual tactics work for you, this is the best example we are putting here  is to just block and then unblock the user you were trying to add.
We have stated earlier that there is no logic doing this, but some users claimed success while trying this, so if you want to try this you can go ahead with the idea. Follow the below mention steps to do so:
Go to the user profile you are trying to add as a friend
Press on More and from the drop –down box , select Block all Communication
Restart steam and go to the blocked list to locate the friend's profile
Lastly, Press More>Unblock all Communication. Try to add friend.
Disable Family Sharing
Among all the amazing features, family sharing is the paramount because that permits you to share games with family members or friends and they can too play your steam games on their PC without investing a penny.
But this feature has its limitations, that is when your family members are playing them then you can't use your account or play any games, similarly this feature also create issue while adding friend , hence to prevent this issue you need to disable family sharing .
To disable family sharing simply follow the below mention step:-
Go to steam
Tap on the settings screen and click on the family tab
Tap on Manage other Computers button and disable family sharing
Another method can also be opted to do the same:-
Go to your steam profile
Go to the top right corner tap the little arrow next to your steam username and select Account details option

Go to the family settings section and press the Manage Family Library Sharing option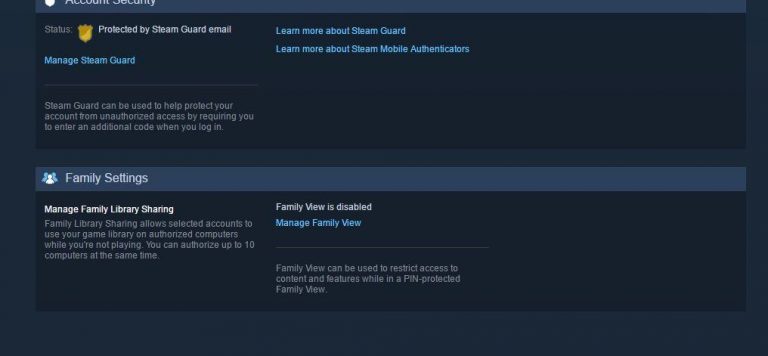 After that all authorized PC's will appear on the screen ,press the Revoke link ,make sure to remove all PC's from family sharing list

Finally Restart Steam, try adding friends.
       Use steam://flushconfig command
Last but not the least, steam://flushconfig command , you can simply go for this option, if none of the above mentioned methods worked for you. This method will refresh configurations for steam and it will not affect your data.
To get rid of Steam error adding friend please try again, follow these steps:-
Click Windows key+ R to open the run dialog box
Type in steam://flushconfig in run dialog box and press Enter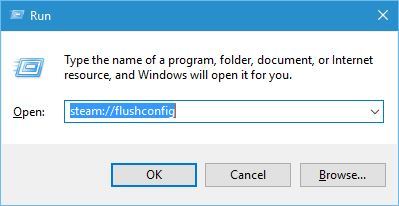 Steam has reset its configuration after this step, now try to add friend.
Hopefully, any one of the above method was worthy enough to resolve your Steam error adding friend please try again, thanks to stay tuned with us till the end.