Do you need to uninstall iMazing from Mac OS computers? Learn here how to do properly.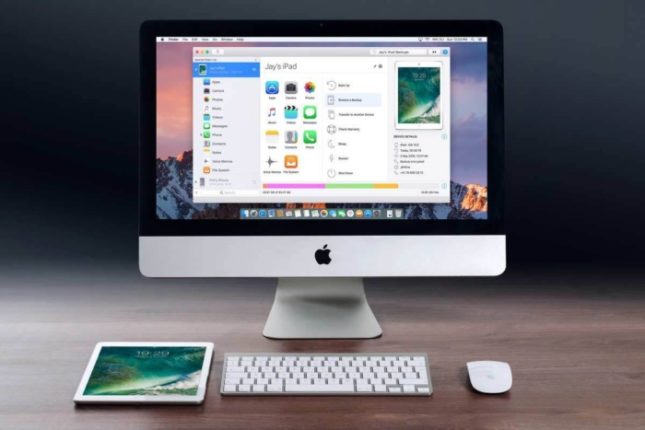 If you are a Mac OS X user, then you might be aware of a paid software called iMazing. This software basically allows user to transfer and manage a number kinds of data like contacts, music files, messages, voicemail, etc in various device platforms. Means, if you ever need to transfer data from iOS device to your Mac through USB or Wi-Fi connection, then this software can be an ideal solution for your use. iMazing is available for users with 14-day free trial option and in case a user doesn't require to buy it, you will require to uninstall iMazing Mac to reclaim your disk space. But how would you accomplish this, is all here prescribed through this article.
According to many users, they are able to encounter problems while removing iMazing and getting some specific messages like iMazing cannot be trashed or uninstall iMazing Mac is not incomplete. So, here we recommend you to get through some manual approaches to overcome this issue which you might like to know about.
Suggested Method For How To Uninstall iMazing Mac Using Finder
In general circumstances, various third party applications in Mac OS X computers can be uninstalled using trash-to-delete method, but still it requires some points to be kept in mind. Those points may include closing the app completely before you start to uninstall it. After that, you would require to find the leftovers of the app manually, and that even needs you to be a master in search trick on Mac OS. Here comes the step by step procedure to follow to uninstall iMazing Mac.
Step 1: Completely De-activate iMazing
Since you are desired to remove iMazing from your Mac system manually, it would be ideal to check if the app is running, if yes then you would have to de-activate the application and kill all its related processes completely.
Also Read: How To Install Canon Printer On Windows/Mac Without CD
To do so, click right mouse button on active app in the Dock, and choose Quit to shut down the selected application. If the app starts to freeze and not responding further, press the Command – Option – Esx key combined to activate the Quite Applications windows and choose the app you want to remove in shown list, and finally click Force Quit button. Click Force Quit button again in the next pop up that appear on screen to confirm your action.
Even if you have doubts regarding if the app and relates processes are running or not, get through the trick below:
Open Activity Monitor from Dock. Also you can use Launchpad or Spotlight to do so.
In the Activity Monitor window, type iMazing in the search box, and select all those processes which contains your searched term.
Finally, click the X icon on the upper left corner, and click Quit in the pop up dialog box.
Once the app is completely shut down, you can remove iMazing from the Applications directory.
However, if you see the app's icon is still remaining in the Dock, just select and click right over it. Choose Options > Remove from Dock.
Step 2: Uninstall iMazing Mac With Trash Option
In case you are willing to uninstall iMaxing app from your Mac system using the Trash option, then get through the steps below:
Open Finder and navigate to Appplications directory from the sidebar. Also, you can do so with Go menu..
Locate iMazing there and drag its icon to the Trash in Dock and drop in. Alternatively, just click on iMazing and select Move to Trash option.
Now, Choose Finder > Empty Trash from the menu bar and click on Empty Trash button. This will empty the trash and all the files inside the directory will be deleted permanently.
Note: Before you choose to empty trash, you must be sure about the files inside are no longer needed. it's because once those files are trashed, can't be recovered later. So, it's better in such instances to open Trash directory and check every files before to delete, and confirm the deletion if you are sure you are not going to require the same later.
Step 3: Remove All Leftovers After Uninstall iMazing Mac
After the installation of any app on Mac computers, it also store some essential components in other system directories too. So does iMazing software as well, but after the software is removed, you would also require to eliminate those leftover files from Mac. In order to hunt down for those files and wipe them out, follow the steps here prescribed:
Open the Finer in Mac and navigate to Go menu bar and select Go to Folder.
Type ~//Library in the box that appears, and press Enter key to open described directory.
Search for the items here mentioned and all those which contain iMazing in the locations, and delete them permanently.~/Library/Caches/,
~/Library/Preferences/,
~/Library/PreferencePanes/,
~/Library/ApplicationSupport/,
~/Library/LaunchAgents/,
~/Library/LaunchDaemons/,
~/Library/StartupItems/
Recommended note: Deleting irrelevant files in aforementioned system directories which have no relation to iMazing app can cause problems as well. So, unless you are not sure the files being deleted is actual iMazing related files, you should not perform the deletion.
How to remove all leftover of iMazing safely in Finder?
To avail this requirement safely without affecting other active applications on your Mac, you would require to use Search Feature in Finder. Follow the steps to do so:
In the ~/Library, just type iMazing in the search bar.
When the search results appear, select iMazing directory, and move it to Trash.
Click the "Library" option you can find under the bar to show the research result in specific directory.
Select all matched items in the result, and Trash them as well.
Repeat the steps to drag every iMazing leftover files in the Library folder.
Once completes, Just delete all those files from Trash to get rid of them permanently.
Also Read: [Solved] How to Fix Couldn't Unmount Disk Error on Mac? Tips & Tricks
So, you might be have managed to uninstall iMazing Mac easily with the methods above mentioned to clean your system against this application. If you liked this article, Do share it with your friends and Subscribe Us to stay tuned with more tricks and tech articles here.