What is 'Lenovo Bluetooth Driver' in Windows 10?
Depending on Lenovo PC/laptops brands model, ThinkPad, ThinkCentre, Ideapad, IdeaCentre and others you have, Lenovo Bluetooth Driver must installed in your Lenovo device if you want to work with wireless/Bluetooth devices without any issues. Bluetooth devices like wireless keyboard, wireless mouse, wireless/Bluetooth headphones, wireless phones, wireless fitness trackers, etc.
These Bluetooth/wireless devices must be turned ON and there should no issue with Bluetooth hardware and connection. It means that you should make sure Bluetooth devices like keyboard, mouse and others are in working condition and are connected to your Lenovo PC/laptop properly. Once you ensured there is no any problem Bluetooth device hardware and its connections, then your next steps should be to check Bluetooth device hardware is enabled in your Lenovo device. If the device has no built-in Bluetooth hardware, then you may need to purchase a Bluetooth USB dongle.
If Bluetooth device hardware is in working condition and is connected to Lenovo computer properly, but still you are facing 'Lenovo Bluetooth not working', 'Lenovo Bluetooth not recognized in Windows 10' or similar issue, then you should make sure Lenovo Bluetooth Driver is properly installed in computer. To check the status of Bluetooth Driver in Lenovo Windows 10 device, open 'Device Manager', expand 'Network Adapters' or 'Bluetooth' device category. Check if any Bluetooth devices are showing 'Yellow Exclamation Mark' on your Bluetooth devices. If yes, the driver update for Bluetooth device is necessary. Let's go for the solution.
How to download and install Bluetooth Driver in Lenovo Windows 10 PC/laptop?
You can get Bluetooth driver for your Lenovo Windows device through Lenovo Official site.
Step 1: Open your browser and visit 'Lenovo Support Official Page'
Step 2: Select 'Product' at homepage and click 'Drivers & Software' on the left
Step 3: Select 'Component *Bluetooth*' and select your operating system version
Step 4: Now, download the driver and run the installer to finish installation.
Step 5: Once done, restart your computer to see the changes and check if the trouble is resolved.
How to update Lenovo Bluetooth Driver in Windows 10?
Updating Bluetooth drivers in Windows 10 can resolve any problems with Bluetooth devices.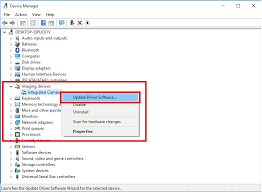 Step 1: Press 'Windows + X' keys on keyboard and select 'Device Manager'
Step 2: Locate and expand 'Bluetooth' category
Step 3: Right-click on your Bluetooth device and select 'Update Driver Software'
Step 4: Follow on-screen instructions to finish update process. Once done, reboot your computer and check if the trouble is resolved.
How to download or reinstall Bluetooth driver update in Lenovo Windows 10? [Automatically]
You can also try to get latest update for your Bluetooth device drivers with 'Automatic Driver Update Tool'. This software will automatically find the latest updates for all Windows drivers including Bluetooth drivers and then install them into computer. You can get this tool through button/link below.
Conclusion
I am sure this post helped you on How to download or reinstall Bluetooth driver in Lenovo Windows 10 with several easy steps. You can read & follow our instructions to do so. That's all. For any suggestions or queries, please write on comment box below.