Are you struggling with DiskPart Virtual disk Service Error: The Operation is not supported by the object while deleting a partition by using the DiskPart command? Then keep reading the blog, here in this blog we are going to discuss about the same but before that let's know more about DiskPart Virtual Disk Service.
Virtual Disk Service is a Microsoft Windows Service that performs query as well as configuration operations at the request of end users, scripts and applications. It also enables users to control disk hard drives, volumes, etc just by running DiskPart Command Prompt. But sometimes users face DiskPart Virtual Disk Service Error while running DiskPart Command to manage their disk partition, including format disk to FAT32, cleaning a disk, deleting partitions and converting MBR disk to GPT disk or vice versa etc. And we would like to mention here that the fixes for the different errors on DiskPart may differ. And as we have earlier mentioned that we will guide you on how to fix The Operation is not supported by the object error which is encounter by the users while deleting partition.
When we dive deep into the error we found that the error actually occurs when rest of the partition is under the control of system partition but it is located on another drive unlike the usual where all the related drives. Recovery Partition, EFI System, Microsoft reserved partition and Windows are on the same drive. So the bottom line is you to recreate everything.
So basically we have to merge the partitions into one and then create separate partitions in order to resolve the mess. We have enlisted two methods to do so, you can follow these methods.
Note: You will need an admin account to execute the suggestions.
Method 1: Delete Partition Override
Delete Partition is a command that is basically used to remove partition using DiskPart tool. And Delete Partition Override is an extension of same command but removes any locks that prevent deletion.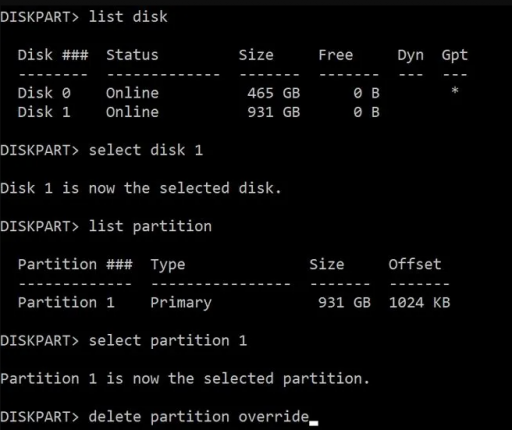 Step 1: Press Win + R keys to open the Run dialog box, type diskpart and press Enter key
Step 2: Now Display the list of disks by using list disk and then select the disk by using Select Disk<disk-no> command
Step 3: Use the list partition to display all the partitions on selected disk
Step 4: In order to delete a Partition, you need to note down the number, and use Select Partition <disk-no> and then press Enter
Step 5: Now type Delete Partition Override and press Enter key. It will then force delete the selected partition
Step 6: When completed, type exit and finally close the tool.
Method 2: Delete and Recreate Partitions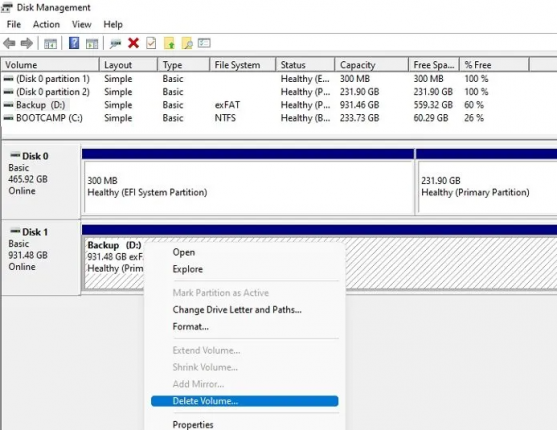 Another option is to temporarily copy any data that you need to keep another drive. Now in the Disk Management, right-click each partition on drive and select Delete Volume, now right-click on Whole drive to create new simple volume and accept defaults when it appears as one unallocated space. And finally you will have a clean hard drive for data storage. Now you can copy your files back to it.
Instant Solution for PC Problems
If you often get stuck with several Windows issues like crashing, freezing, lagging and other common errors of Windows, then we strongly recommend you a PC Repair Tool. This is a multi functional tool and will thoroughly scan your PC and fix the detected error in a single go. And not to mention it will immune your machine from several minor and major malfunctioning of the machine.
Closure!
That's all about DiskPart Virtual Disk Service Error: The Operation is not supported by the object. If you liked the blog then keep visiting the site for useful articles.