Hello guys, it happens many times while running Windows 10 OS that, software gets upgraded automatically with auto updates, or the user accidentally chooses to upgrade but to wrong version. In such instances, it's expected to see some bugs or errors or also failure of active license key in previous versions. This article is to tell users who they can downgrade Windows 10 pro to home if they have upgraded accidentally and needs a proper cure. If you are one of them, reading this article is worth a lot.
Scenario when it's required to downgrade Windows 10 Pro to home
Last night, my windows system got automatically upgraded to Windows 10 Pro from home version, which is now causing some critical issues. Installed windows license key is now not matching for upgraded version and throwing regular License related errors. Now, I need to change the version back. How can I change Windows 10 pro to home easily?
Also Read: Procedure To Make Email ID With Own Domain
How can I change windows 10 pro to home?
Windows 10 Home: Windows 10 Home is available for computers, tablets, 2-in-1 devices and includes all of the most interesting new features that Microsoft has been showing Off i.e., Cortana (Microsoft's voice controlled assistant), Edge web browser , touchscreen friendly made for tablets, plus face, iris and fingerprint recognition. You have entitled to upgrade to Windows 10 Home absolutely free of charge as long as your current device is running a copy of Windows 7/8/8.1. It is standard Windows 10 version that is one most popular edition and used by numerous users worldwide.
Windows 10 Pro: When we talk about similarity, Windows 10 Pro offers similar features as Windows 10 Home edition. Windows 10 Pro edition also comes with focus towards small business though. It features Bitlocker which allows you to secure your device from potential security threats. It also features Remote Desktop and more in-depth access to cloud technologies.
If you currently run Windows 7 professional, Windows 7 Ultimate, Windows 8.1 Pro and Windows 10 Pro for Students, Windows 10 Pro version will be version you are automatically upgraded to free of charge.
For some reasons if you want to Downgrade Windows 10 Pro to Windows 10 Home, then you can read & follow our instructions below to do so. In case if your Windows 10 Home edition device has magically upgraded to pro version and you don't have the product key for Pro, so it will not active.
Many Windows users have already reported about the problem occurs with Windows 10 Pro edition and have been searching on the web for easy methods to downgrade their PC to Home edition. Users explained that they had an activated Windows 10 Home edition and suddenly it got upgrade to Windows 10 Pro automatically.
To activate Windows 10 pro edition, they will need a key for this version and if they don't have the product key for this version, then it will not be active. However, those keys are not cheap. So the best option is to downgrade your Pro edition to Home Edition. You must sure that you have valid key for Home edition.
Solution: Windows 10 Pro is a basic version of latest Windows operating system, however a user can upgrade it to more enhanced version later on. The process is very simple but sometimes it causes a number of bugs or problems that user frequently faces after upgrade.
Also, the situation may happen if the user accidentally choose Windows 10 Pro instead of Windows 10 Home while upgrading may cause their license key failure. In such instances, it's a common need to downgrade Windows 10 Pro to Home.
This process might seem somehow technical but not very hard if properly followed required steps. This article is about such instructions or steps which you might love to learn if you have met accidental upgrade, and need to change Pro to home.
[Tips & Tricks] How To Downgrade Windows 10 Pro To Home?
Procedure 1: Required steps to downgrade windows 10 pro to home regedit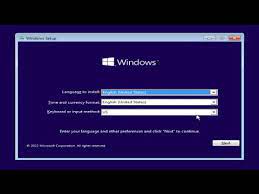 Step 1: Hit Win + R combined to open Registry Editor
Step 2: Browse the key as directed: HKEY_LocalMachine > Software > Windows NT > Currentversion
Step 3: Navigate to select EditionID, double click it to see its values and change it to home. In your instances, it might be showing Pro
Step 4: Change ProductName values from Windows 10 Professional to Windows 10 Home
Step 5: Now, browse the key HKEY_LocalMachine > Software > Wow6432Node > Microsoft > Windows NT > CurrentVersion. Follow Step 3 and 4 once again with this key.
Step 6: Exit Registry Editor
Step 7: Now, insert Windows 10 Home installation drive and run the setup from desktop (To downgrade Windows 10 pro to home needs not you to run installation media through booting).
Step 8: While downgrade process starts, you will be asked to enter your valid Windows 10 home product key. Input the key and select what entities you want to keep such as settings, personal files, apps, and so on.
Step 9: The process to downgrade Windows 10 pro to home with in-place upgrade will be done.
Please note, that once the accidental upgrade is processed somehow, clean installation of Windows 10 home is the only solution, however, the aforementioned steps will keep your personal data somehow. If you have saved earlier a backup image of operating system, just recovering through media can also help to downgrade Windows 10 Pro to home.
Procedure 2: Do a clean Installation of Windows 10
Step 1: Run Media Creation Tool
Step 2: Select "Creation Installation Media" for another PC
Step 3: Select the Edition, Language and architecture for Windows 10
Step 4: Next, follow the steps to create installation media, and select "Finish" after completion
Step 5: Once you are about to start a clean Installation, turn on your System, insert USB drive/DVD you created, and shut down the computer.
Step 6: Now, restart your computer and please any key to boot from USB drive/DVD
Step 7: Enter the language, other preferences on the install Windows pages and hit "Next"
Step 8: Select "Install Windows"
Step 9: Fill up "Enter the product key" to activate Windows Screen and click "Skip" (Since, Windows 10 is already activated, you don't have to enter the product key)
Step 10: Accept the license terms in the next screen and click on "Next"
Step 11: In the next page "Which type of installation do you want", choose "Custom"
Step 12: Select the partition where you want to install Windows, and select the formatting option required and follow On-screen instructions
Step 13: Once done, click on "Next"
Step 14: Complete the rest of setup instructions to finish the Windows installation.
You may also read: How to Install Windows 10 on New Hard Drive [Steps]
Conclusion
I am sure this article helped you to "How To Downgrade Windows 10 Pro To Home" with easy methods. You can follow the procedures mentioned above to do so. If you have any suggestions or queries regarding this, please write on comment box given below.
Is Your PC Behaving Abnormal & Needs Instant Optimization?
We recommend you to choose Advanced System Repair Suite which is dedicated to offer complete options to optimize a PC, fix any Windows error, and remove malware threats in easy. The software is award winning and suggested as the best malware fix application supporting all Windows versions including XP/Vista/7/8/8.1/10. Just 3 steps to avail error free PC.
Download Advanced System Repair and install on your PC. (Follow all on screen instructions when installer is executed)
Click "Scan Your PC" button to scan all present issues, errors, junk files, and malware threats.
Finally, click "Start Repair" to fix all detected problems in next few minutes.