"Not registered on network error android" is situation where your phone is founding difficulties in registering itself with your carrier's system. Don't worry, you can fix this issue. We compiled every possible solution in this article.
Know a little about "Not registered on network" issue
There are numerous weird issues that Android users can encounter and one such is "Not Registered on Network". While the error message can appear on any android devices, basically it occurs on SamSung phone.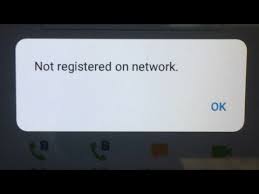 This error message on your phone is an indication that your SIM card can't connect to your carrier's network. As a result of this, you can't make or receive a call or text messages. The problem could be caused due to an issue with your SIM card or there could be a problem at the carrier's end.
Possible causes for the issue are listed below:
Outdated phone's firmware and Android OS,
Outage in your carrier,
Carrier is not selected in the phone's settings,
SIM card is disconnected or damaged,
IMEI could be the issue,
New update might not support the device,
A new SIM card is inserted and the device fails to keep an update with a provider.
Since there is no clear reason why this error occurs, no single fix is available to resolve this issue. However, you can try the following methods starting from the top and one of these hopefully provide a fix for your problem.
Fixes for not registered on network error android
Fix 1: Force Restart Device
Rebooting the system would clear any temporarily conflicts that could be causing not registered on network error Android. So, go with the basic and simply restart your device. If you still encounter the issue, check more solutions below.
Fix 2: Update your Android phone
On restarting the system, you should check if your phone needs an upgrade. Outdated Android could be the reason the not registered on network error and of which you can easily get the fix simply with updating the phone:
Go to the settings>Phone> Software update,
Click on update option, if any update is available.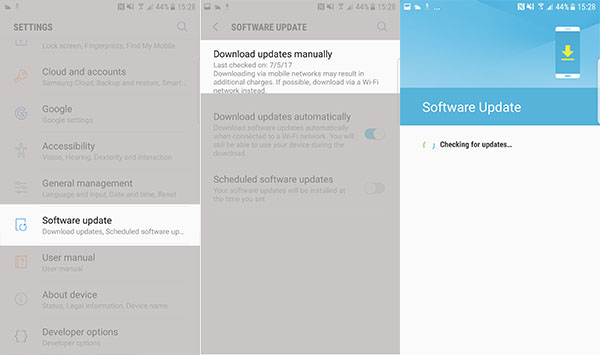 Fix 3: Manually choose your network
Most phones select the correct network provider automatically. However, in case, you receive such a issue, you should once try selecting a carrier manually and see that works:
Go to the Settings > Connections > Mobile Networks > Network Operators,
Then, select Search Network to see the list of all available networks,
From there, choose the appropriate network.
Fix 4: Re-insert SIM card and battery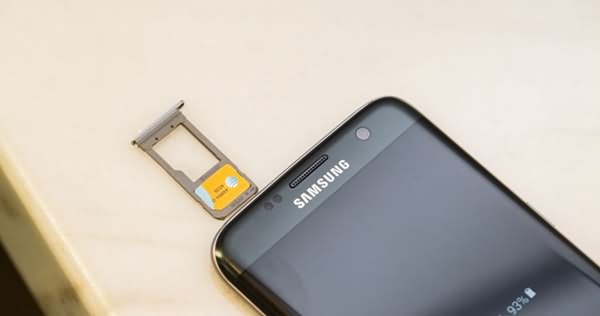 Another possible way to fix not registered on network error android is to remove the SIM card and battery if possible and then insert them back in place. Make sure that they are seated properly in their respective positions.
Fix 5: Update APN Settings
If you have recently made a change to the service provider, you may require updating the Access Point Name (APN) settings. Before providing you the steps, we warn you that this is an advanced fix and thus be careful and write down the default APN settings so that you can change them back if something goes wrong. The steps to update the APN settings:
Go to the Settings menu and search for SIM cards & Mobile Networks and click on it,
After that, click on SIM card provider settings,
Now, go to the Mobile Networks> Access Point Names and click on the current APN to update it.
Fix 6: Change Network Mode
Sometimes, small changes can solve several Android issues and you might require just the same here for the fix for not registered on network error android issue. Change the network mode to 3G only or 4G only or 2G/3G auto mode and check if this works for you:
Go to the settings> Connections > Mobile Networks > Network Mode,
And, select between the network preferences.
Fix 7: Reset Network Settings
Establishing a fresh connection to your carrier's network might provide the fix. This will erase all the WI-FI passwords and Bluetooth connections and so save this step as a last resort:
Click on the Apps tray on the home screen,
Tap on General Management,
Click Reset> Reset Network Settings > Reset settings,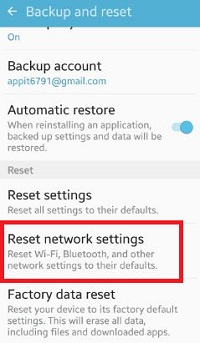 Enter your PIN and tab on Reset settings option.
Fix 8: Use different SIM card
There are some instances where not registered on network error android occurs because of an issue with SIM card. If SIM card is not connecting to your phone, then it might be the reason that your SIM card is damaged. Under this situation, you will require a new SIM. To check out the case, simply replace the current SIM with some other one. If the phone can read that SIM, this means, the issue is with your SIM card.
Fix 9: Contact Service Provider
If you have all above methods and still facing not registered on network error, contact your network provider. They may only help when the problem is from their end.
Conclusion
We have listed all possible solutions for not registered on network error android. Hopefully, you got the fix for this error from any of the above mentioned methods. Don't forget to share your experience about the article via the comment section below.