File system error (-1073741792) is an irritating error code that restricts users to access or execute any tasks with administrative rights. There could be multiple reasons for file system errors such as administrative right conflicts, issue with the default settings of Windows, corrupted or damaged file system, bad sectors and so on. There are so many file system error codes such as -1073740791, –1073741795, -1073741521, -1073741819, –2142719196, –1073455193, or –2018375670, and so on that you may notice on the screen on different occasions. All these file system errors leads to one common issue that is it restricts users to perform anything with administrative access.
If you are looking for solution regarding how to troubleshoot file system error (-1073741792) then you are at the right place. We have curated some workaround and manual steps fix for you. Remember that some of the manual process mentioned below are complex and requires technical expertise and skills. If you are a novice and non-technical user, it is better for you use a powerful PC repair tool and get rid of any file system error automatically. The software that we suggest here are fully tested and trusted to fix all kinds of system file error, BSOD, .exe or .dll errors and so on.
Manual Process to Fix File System Error (-1073741792)
Since there could be various reason behind this error, there are multiple manual steps that you have to execute one by one and check after every steps whether the error gets fixed. Let's begin with the process.
Access Administrator Account Forcefully or Reset the Admin Account Password
On many occasion, File System Error doesn't allows users to login PC with administrator privilege and you cannot perform any task that requires administrative access. So as a solution to fix file system error, you can try login your admin account forcefully and then change the account password. Hopefully, you will not notice such errors next time when you try to execute any task with admin access using new admin account password.
Restart the PC pressing "Shift" key on windows sign-in screen for a while and then proceed to Power > Restart.
Go to Troubleshoot > Advanced > Command Prompt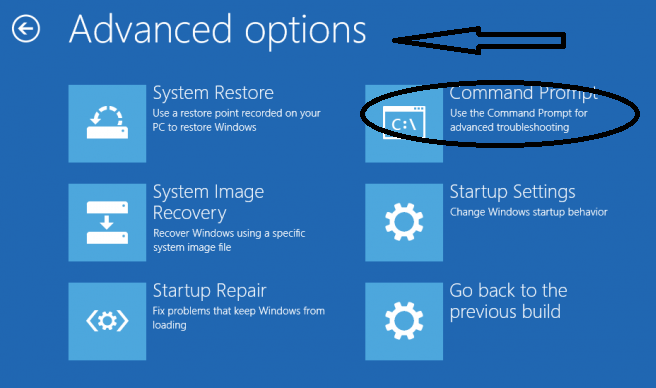 In the newly opened administrator command prompt, type: net user administrator/active:yes and close the command prompt dialog box. Go to login screen and use the administrator details to login your Windows 10 account.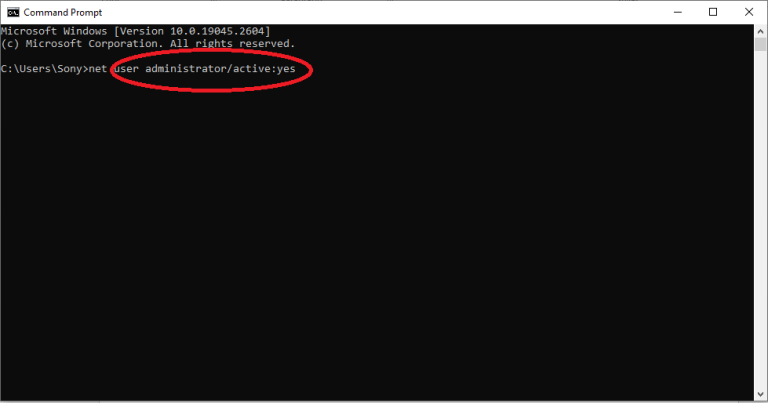 In case if the administrator password is now know to you, there will be a need to Unlock Windows 10 Admin Password. The steps are as follow.
Using Command Prompt
Open the Command prompt window using the same steps mentioned above. Begin with typing "cd Windows" > Enter > "cd System 32" > Enter> "ren Utilman.exe Utilman.exe.old" enter> "copy cmd.exe  utilman.exe" Enter.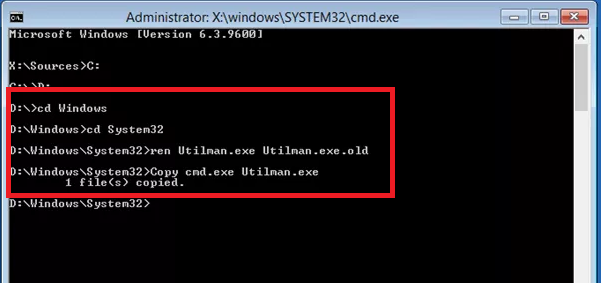 Restart the PC and go to admin login screen. Select "Utility Manager" available at the bottom left corner of the screen. On the newly opened command prompt window, type "net user Administrator Welcome@123". Now, restart the PC and use "Welcome@123" as a new administrator login password. Hopefully, this will fix File System Error (-1073741795) on your work-station.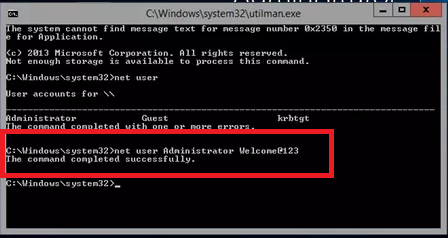 Run System File Checker and DISM
Sometime when there is file system corruption or damage in the system files, File System errors like (-1073741792) occurs. In order to fix this, you can try using some internal windows utility that requires command prompt. These steps should be executed carefully and if you are novice user, it is better for you to use an PC Repair Tool
For SIFC (System File Checker) Scan
Go to Windows Search and type command prompt app. In the command prompt app, select "Run as Administrator".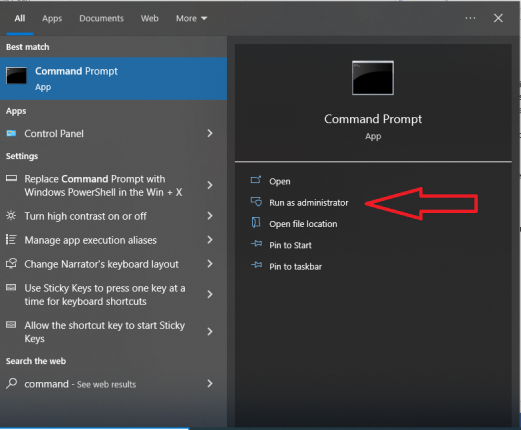 Press "Yes" on the newly opened "User Account Control" window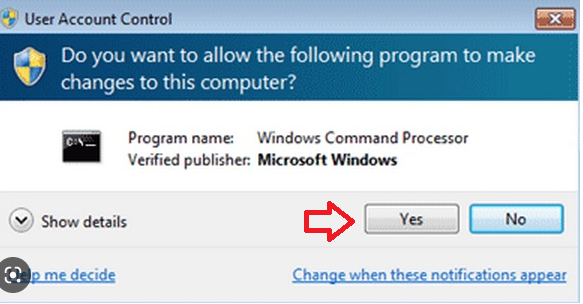 In the "Administrator Command Prompt", type "SFC/scannow and press "Enter".
Once the scanning gets completed, the scan report is presented on the screen. If there is no detected problem, you have to do nothing more. In case if it not notice broken or corrupted system files, just follow the steps that it guides you.
For DISM (Development and Image Service and Management) Scan
Open the Administrator command prompt and follow these three commands one by one.
DISM /Online /Cleanup-Image /RestoreHealth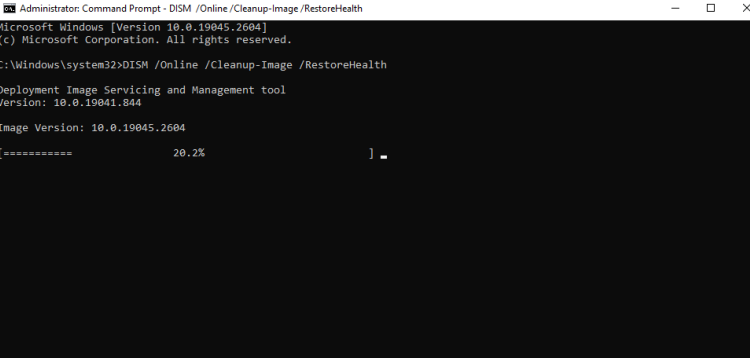 DISM /Online /Cleanup-Image /CheckHealth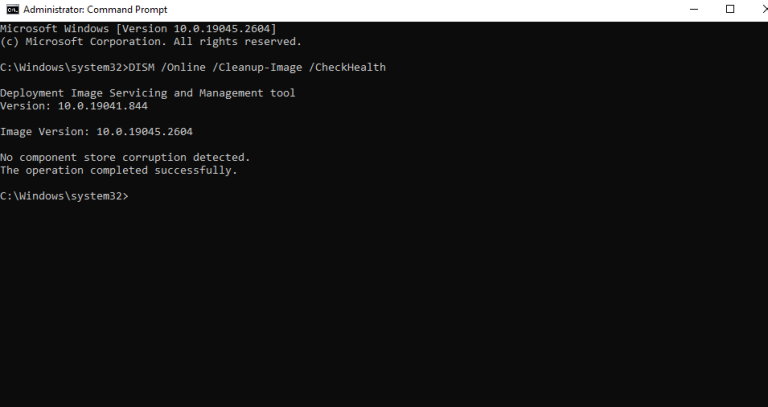 DISM /Online /Cleanup-Image /ScanHealth"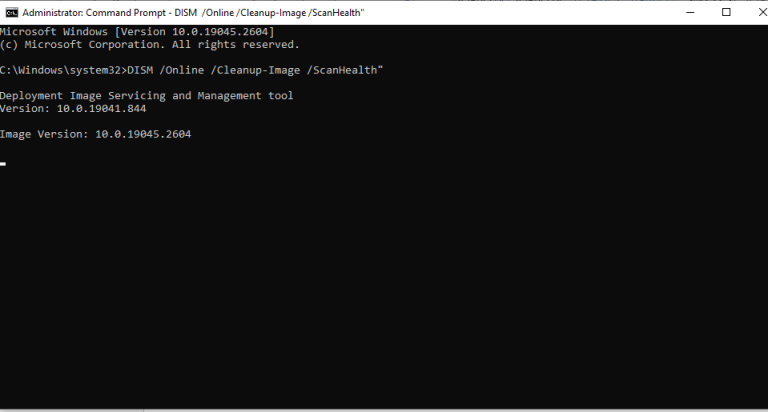 Run CHKDSK command
Open "Administrator Command Prompt" and type chkdsk C: /f /r /x and then enter
Wait for the process to get completed and then restart the PC.
Important Note: Till here, the manual steps that have mentioned are related to fixing the file system corruption, damage, removing bad sectors and soon. If this fix file system error (-1073741792) then you don't have to do any further steps. The manual process that has been mentioned below are basically solution for resetting various Windows features and setting to its default.  As already mentioned earlier, sometime unwanted changes in the default Windows settings also leads to various files system error codes.
Reset Windows Store Cache
The final manual step that you may try to fix file system error (-1073741792) is to reset Windows Store Cache. The steps are as follow.
Open Run by Pressing Windows + R
Type WSReset.exe in the dialog box and Press "OK".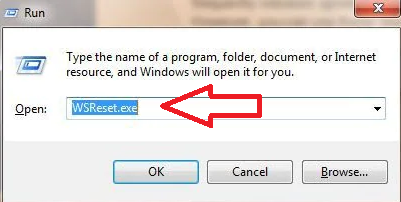 Set Windows Theme to Default
Go to Desktop and Choose "Personalize" option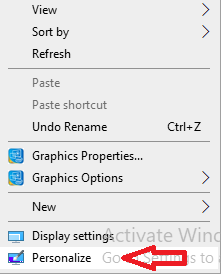 In the left pane of the window, search for "Themes" and select "Theme Settings".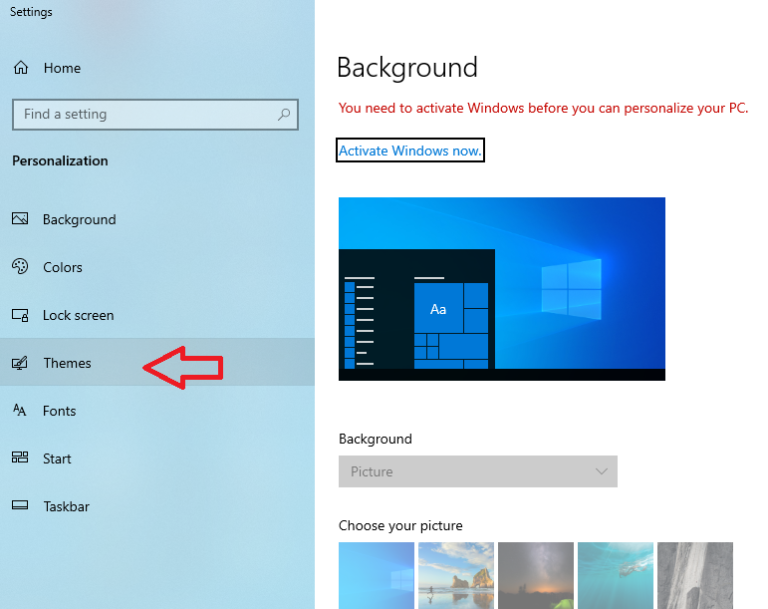 Under "Windows Default Theme", select "Windows 10"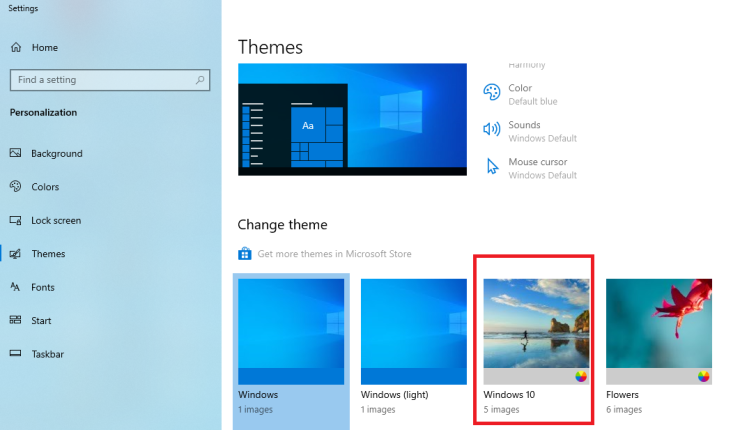 Finally, Reboot the PC
Change Sound Settings of PC ( Either Mute or Set Default)
Find the "Sound" icon on the taskbar and choose "Sounds"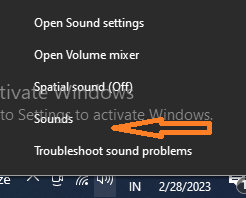 In the "Sounds" Window, go to "Sound Scheme" and select either "No Sound" or "Windows Default".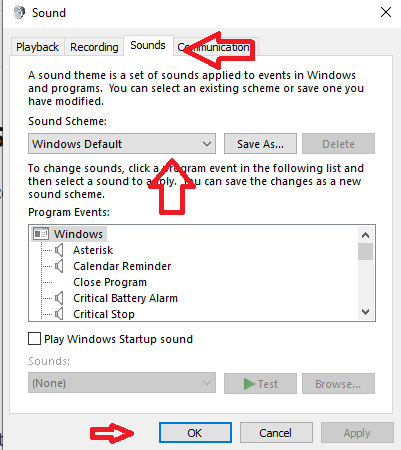 Finally, Press on "OK" and restart the PC
Get Latest Windows Update
Right click on Windows "Start" and select Settings"
Navigate to "Update and Security" and double click on it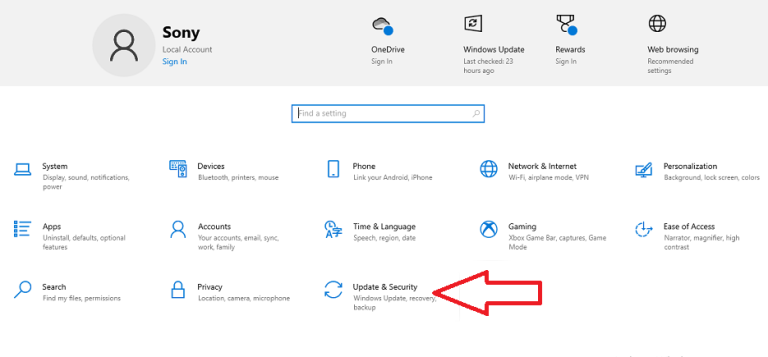 In newly opened pop-up windows, select "Check for Update" present at the top.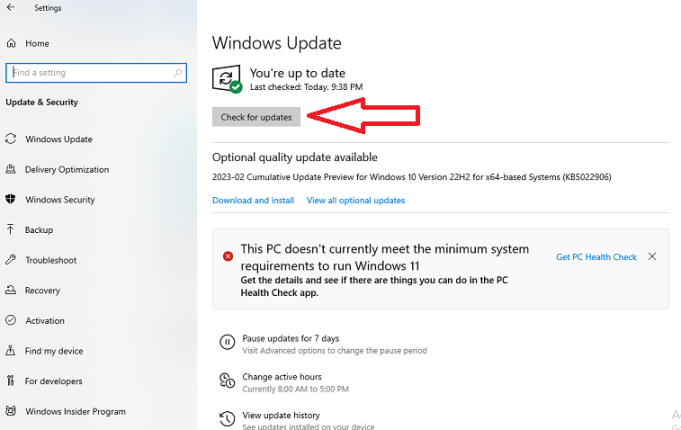 You don't have to do anything if it says "you are up to date". In case if current update or windows patch is pending, you can download it here. Wait for few minutes for download to get completed and restart the PC.
Final Conclusion
File system error (-1073741792) or any other File System error (-10737) for that matter, it is irritating and restricts you to perform various tasks that requires administrative privilege. We have provided so many workaround and manual steps that you have to execute one by one and see which steps works for you. Do write your experience in the comment section below. If you find this blog helpful then do share this on your social media accounts as well.