Here in this blog we will talk about Emulators. These are hardware or software that allows one computer system (host) to replicate the functions of another (guest). By using an emulator, a host system can run software programs which are designed for the guest system.
Here in this blog we will discuss about two different emulators Bluestacks and MSI after that will analyze which one is better. So basically we will discuss Bluestacks vs MSI App Player. So without any further delay let's get started with the discussion.
You may also read:What are Difference between Bluestacks 5 and 10 [Easy Guide]
Everything about Bluestacks
Bluestacks is a famous Android emulator for Windows and Mac by using this one can run virtually any Android App on your desktop. In simple words you don't need to carry Android you can easily avail Android services on your PC smoothly.
Well if talk about its interface it doesn't looks similar as an Android device but it's very much resembles a phone screen's. That's why a first timer can also use it properly. This app is free to download, install and use. And the best part is you can use Bluestacks to run almost any Android App. The sources say that most of the users use this app just to play mobile game on their desktop.
Though the app is optimized for gamers but gives the direct access to Google Play Store and any app can be downloaded using your Google Account.
Features of Bluestacks
As we have earlier mention Bluestacks not resembles any specific version of Android. The home screen has an icon for the Google Play Store and a collection of system app. You will get a toolbar on the side of the Window which gives you the access to the program's various modes and features. It will also let you adjust the volume, take screenshots, rotate the display and so on.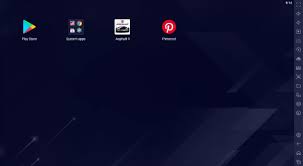 Some crucial features of Bluestacks
Multi-Instance Support: Bluestacks permits the users to open the same game in multiple Windows, playing it with two or more accounts at once. Once can use this to play several games simultaneously to play the same game from multiple accounts or even to play multiplayer games with yourself.
Game Controls: Using this feature one can change and customize these controls within Bluestacks.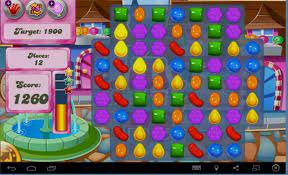 Easy App Installation: Bluestacks provides easy installation of apps directly from Google Play Store. If you have an app's .APK file (the executable app file) you can install it from the Bluestacks toolbar.
Macros: Bluestacks includes a robust macro editor to automate tasks with the keyboard shortcuts.
 BlueStacks Minimum System Requirements
In order to run this software your system should meet the minimum requirements of Bluestacks.
For Windows:
Windows Version: You should have Windows 7 or higher, but we recommend Windows 10.
Storage: You need atleast 2 GB of RAM but we recommend 8GB or more. You also need at least 5GB hard drive space (SSD is recommended)
Internet Connection: You need a broadband internet access. You PC needs a modern multi-core CPU to successfully run Bluestacks.
For Mac:
 Mac Version: You need macOS 10.12 (Sierra) or above but macOS 10.13 (High Sierra) is recommended.
Storage: 4GB RAM is required and 8 GB or more is recommended. Likewise, you need at least 8GB of storage space on your hard drive and an SSD is recommended.
Your Mac requires a modem multi-core CPU to successfully run Bluestacks and you must have Intel HD 5200 graphics or better.
Is Bluestacks is Safe and Legitimate?
Yes, Bluestacks is a safe and legitimate app as long as the users install the program from the official website. But if you are installing it from third party site not secure and groovy at all.
But the reports say that some anti malware utilities might block the installation of the program even from the official website. So keep in mind if you are installing the official program from Bluestacks it is safe and legal.
What is MSI APP Player?
MSI is an Android Emulator. One of the most interesting features of this emulator is its ability to reproduce both 2D and 3D Android gaming titles with staggering accuracy and high performance allowing those games to simply fly when they are rendered by modern strong PC Hardware.
This software allows full customization of controls with remappable buttons and settings for mouse speed. Many of the features available in this app come from Bluestacks.
The user interface of MSI App Player is quite easy that's why even a new user can easily learn it. This emulator has a potential to run several games at once with all the active apps being can easily accessible as tabs on the very top of the UI.
MSI App Player is absolutely free and it is translated into 10 international languages.
FAQs
Bluestacks 5 vs MSI App Player in Free Fire
Both the emulators are best in their own way and we have elaborated about both the emulators so you can select either of them as per your availability. But keep in mind that your PC meets all the minimum requirements to use this software on your system. If your PC fulfills all the requirements to run this software then hopefully you will not face issues while playing any of the Android games.
Is MSI App Player better than Bluestacks?
As we have earlier mentioned that many of the features available in this app come from Bluestacks. So it's is quite obvious that the features that MSI App player is already available in Bluestacks. But off course you can go with MSI App Player without any doubt.
Which emulator is better than Bluestacks?
Well before choosing any emulator we suggest you to for the ratings and reviews on forums like Reddit. And if you desire to go for Bluestacks alternative then we have shortlisted
few names. We are not saying that they are the best but yes they can be used as a Bluestacks alternative.
Remix OS Player Free (Windows)
Genymotion (Free Cloud Trial for 60 minutes, Desktop plan starts at $136/year)
Nox Player Download: Free (Windows, macOS)
MEmu Play Download: Free (Windows)
LDPlayer Download: Free (Windows)
That's all about Bluestacks vs MSI App Player, we really hope after reading this blog you might have made a decision. Thanks for Reading.