In this tech world we all rely on computers, there's no doubt computers have reduce human effort, but at the end of the day it's a machine and it has its own limitations due to which it causes some errors. In this particular article we will discuss about the one of those errors that is live kernel event code 193. Nowadays, users claim an unusual system crashes that is live kernel event.
But first we will try to understand what is kernel.
Kernel:  It's a computer program at the core of a computer's OS and has whole control over everything in the system. A kernel is a portion of OS code that is always resident in memory and connects the application software to the hardware of a computer.
Now we are aware of the term kernel and its functions, and the question is what is live kernel event?
 It's a problem with the hardware causing Windows to stop working correctly, users notice below mention error message while executing challenging tasks:-
Problem Event Code: LiveKernelEvent
 Code: 193
And there are several errors related live kernel event 193 that is 141, 144, 1a1, ab, 117,124 in Event Viewer, if you are facing Live kernel event code 193 then this article will help you out. Live kernel event code 193 error is claimed by Windows 7, Windows 8 .1, Windows 10 and even on Windows 11.
 We understand your frustration of interruption of such kind of errors in middle of something,           that's why we are here to give you the simplest solution of your problem. But before jumping to the resolution we need to discover that why we are facing this error message. Let's find out what could be its possible reasons to occur this frustrating error.
Possible causes to occur live kernel event code 193 error:
Discrepancy or inconsistency of common hardware: It's not usual to get an error instantly when you connect a new peripheral device. The issue is commonly testified to occur with new external drives which are just connected to windows PC.
VPN incompatibility : Every time you boot up your Windows PC when is installed and configured to open, remember one thing that is unpredictably system interrupts can make this happen due to incompatibility between VPN and a kernel sub-process. The one and only way to get rid of this is to uninstall the incompatible software.
Out-dated chipset driver: Out-dated chipset driver can be a possible reason of this unforeseen system crash. If you have recently updated Windows and you are facing this issue instantly, then undoubtedly update your chipset driver to the newest release which is compatible with the OS.
Out-dated or Corrupted Wi-fi Driver: One of the most potential causes behind Live kernel event code 193 is an variation with the dual-band wireless driver. Users claim success when update their Wi-Fi Driver with the latest one.
System file corruption: You may face this error under worse condition that is some type of system files corruption which affects the stability of your Operating System.
We have discussed all the possible reasons to occur live kernel event code 193 error. Now moving forward with the resolutions:-
Run the Hardware and Devices Troubleshooter
Remember, when your windows installation is not presently configured to check the most up-to date drivers of any device that get installed.
 It is very obvious to face the error in case, if you have recently connected an additional peripheral or a new external drive. Hence, the simplest way to fix the error is to run the Hardware and Devices trouble shooter.
To run the Hardware and Devices trouble shooter, follow these below mention steps:
Open a run dialog box by pressing Windows key + R. Then type 'ms-settings:troubleshoot' inside the text box and click Enter to open the Hardware and device Trouble shooter.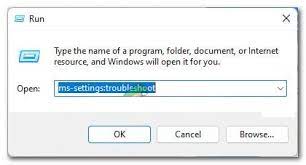 When you are inside the Troubleshooting tab, press on other troubleshooters from the menu on the right hand pane.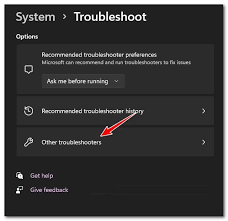 After then , have a look on the entire list of additional trouble-shooters, scroll under Find and fix other problems ,after that expand the listing associated with Hardware and Devices and then press run the troubleshooter.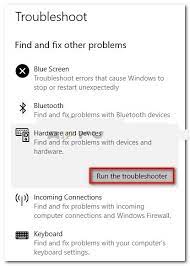 In the Hardware and devices troubleshooter, wait until the initial scan is over.
Press on Enable to configure your windows installation for constant search for new driver signatures when new device is connected,(only if the utility determines the same problem that we are questioning. Note: Press Apply this fix or you can follow the on screen instructions to enforce the fix if a altered solution is suggested.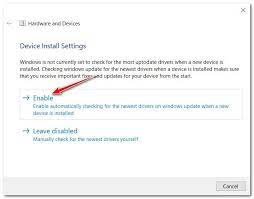 When, the fix is successfully applied, restart your PC and check whether the issue resolved or not when you restart your system again.
Uninstall VPN (if running)
When you have an installed running VPN, then the chances is quite high too face live kernel event code 193 crash, in such kind of situations what happens is there is a strong conflict between the background process of VPN and network driver.
This issue is connected with a 100% CPU usage of the system interrupts process though the PC hangs indeterminately.
  To resolve the issue, you need to uninstall your present out-dated VPN with the latest version (after rebooting your system).
 Update the chipset drivers
Another major reason to occur, live kernel event code 193 is an out-dated chipset driver. The functions of chipset driver is controlling and managing the communications between the hard drive, the GPU, the processor, and the system memory. This kind of unsuitable drivers can make our PC unstable to resource intensive task which eventually causes live kernel event code 193. As it turns out, the issue is mostly seen in ultra-books, notebooks and laptops.
 If you are facing the issue due to an improper chipset driver, you can easily fix it by updating your chipset drivers to the latest well-matched version.
  Update BIOS drivers
Out-dated BIOS drivers which are not yet updated to accommodate the new OS can also create mess for you. Out-dated BIOS causes' system instability
    Without creating a lot of mess you can update the BIOS version because nowadays every major motherboard builder has developed a function that is flashing utility that will help you out updating this.
    Remember, before proceeding with the above method make sure to read the official documentation systematically. If you do this process incorrectly, it will create a blunder for you which will require the involvement of a skilled technician. In case you have already the latest version of BIOS for your motherboard, then just ignore this method, you don't need this one.
 Clean install or Repair install
If you are still struggling with the same issue then undoubtedly it is because of system file corruption. Once you are assured that the error is happening due to system file corruption, you can go for the either of the two below mention methods:-
Clean install: For this operation, you have to be prepared to lose any personal data on the OS drive. This is just like installing windows from scratch, so please make sure to back up your important data if you are storing any sensitive drive on the OS drive before applying this method.
Repair install: While allowing you to keep everything else this method will only replace your Windows system files. You get to keep your applications, games, personal files and even some user settings that are presently stored on the OS drive by repair install.
That's all; hopefully any one of the following measures will be helpful for you to resolve the live kernel event code 193.  You can try executing them one-by-one and see whether it helps. At the same time, novice users are recommended to go for the automatic repair tool. This way, the PC will get free from all kinds of possible errors and malfunctioning.
Do give your thoughts in the comment section regarding your experience with irritating error. If you know any other possible solutions then do write us in the comment.