Here in this article we will discuss about Kernelbase.dll and other frequently related errors about it. If you are looking for the same guide you have reached at the right platform. So without any further delay let's get started with the discussion.
What is Kernalbase.dll?
Windows OS needs several files for the proper working, and there are numerous such files which run in the background. And Kernalbase.dll is one of the executable file on your PC's hard drive. This file contains machine code. When we start the Windows Software, the commands contained in Kernalbase.dll will be executed on your PC. For this purpose, the file is loaded into the main memory (RAM) and runs there are as a Windows Processor also known as Task. In other words
Being an important part of Windows its process is not considered CPU intensive. But running too many processes on your system may affect your PC's performance.  So in order to reduce system overload, you can use the Microsoft System Configuration Utility or the Windows Task Manager to manually find and disable the processes that launch upon startup.
How do I fix KernelBase dll error?
KernelBase dll errors are likely to occur because of the removal or corruption of the KernelBase DLL file. Such kinds of errors also indicate a registry issues other than that one can also get stuck with this issue because of malware issue, hardware failure and a virus infection. And if we talk about the troubleshooting methods then we have gathered some effective methods to get past the error but before that let's check out some of the common KernelBase dll errors:
Cannot find [PATH]\kernelbase.dll
Cannot start [APPLICATION]. A required component is missing: kernelbase.dll. Please install [APPLICATION] again
KERNELBASE.dll caused an Unknown exception type
Faulting module name: KERNELBASE.dll
Kernelbase.dll Not Found
The file kernelbase.dll is missing
This application failed to start because kernelbase.dll was not found. Re-installing the application may fix this problem
Well the above mentioned errors might appear while using or installing certain programs when Windows starts or shuts down or may be even during Windows Installation. But you can go for the following methods to resolve KernelBase dll error.
Method 1: Update your Windows System
In this method we suggest you to update your Windows to the latest version and to do the same follow the below mention guidelines:
Step 1: Press the Windows logo key and type Update. In the list of results, tap check for updates to open Windows Update window.
Step 2: Now check for updates button to update your Windows System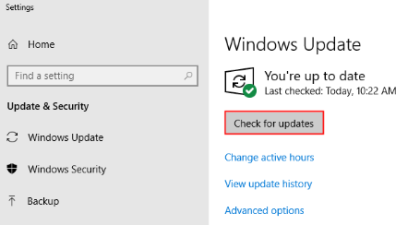 Step 3: Finally Restart your PC when the Windows Update process is completed.
Method 2: Update your drivers
You are likely to face the above mention error because of missing or corrupted drivers. So it is suggested to update your drivers either manually or automatically.
If you have technical expertise then surely go for the manual method but if you lacks technical skills and have time constraints then we strongly recommend you to update your drivers using an automatic driver tool. This is a professional tool which will fulfill all the driver related requirements of your PC.
Method 3: Scan your entire PC for Viruses and other malware
Some Kernelbase.dll errors could be related to some kind of malware infection on your PC that has damaged the DLL file.
In some cases it also happens that error user get is associated to a hostile program that's masquerading as the file.
Method 4: Run the program compatibility troubleshooter
In this method we suggest you to run the compatibility troubleshooter and to do the same follow the below mention guidelines:
Step 1: First of all right-click the shortcut of the problematic program on your desktop and select Properties.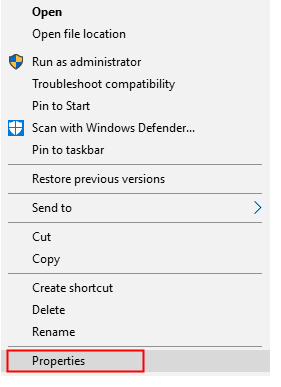 Step 2: Now click the Compatibility tab and click Run compatibility troubleshooter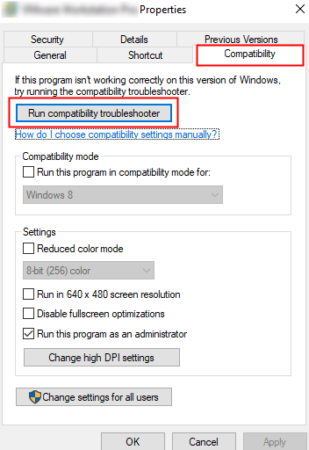 Step 3: Now click Try recommended settings to test-run program by using the recommended compatibility settings. Follow the on-screen instructions to see whether this troubleshooting option works or not.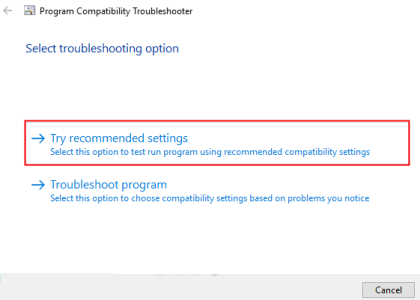 Step 4: If you are still facing the issue then run the compatibility troubleshooter again & select the second option to choose compatibility settings based on the issue you noticed.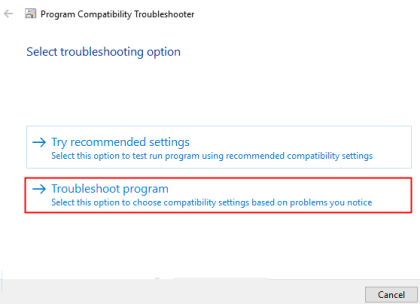 Method 5: Run System File Checker
Several users have claimed that running the SFC Scan works for them s you can also give a try to this method by following the below mention steps:
Step 1: Press the Windows Logo key + R at the same time to open Run dialog box> hen type in cmd and press Ctrl, Shift and Enter on your keyboard simultaneously to run the Command Prompt as an Administrator. Click Yes to run the command prompt if you are prompted for permission.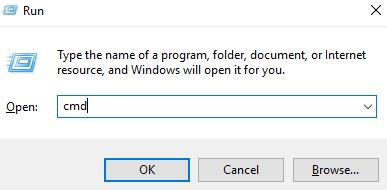 Step 2: Then type the command below and press Enter. If your current Operating System is Windows 7, you need to skip this step.
Dism /Online /Cleanup-Image /ScanHealth
Once the command has been executed close the command prompt.
Dism /Online /Cleanup-Image /CheckHealth
Dism /Online /Cleanup-Image /RestoreHealth
Step 3: Once the command has been executed type the following command and press Enter key:
sfc /scannow
Method 6: Check your hard drive
In this method we suggest you to test your memory and your hard drive. Computer Memory and hard Drive are relatively easy to test and are most likely components to create  Kernelbase.dll errors they fail.
If you found any hardware fails any of your tests, replace the memory or replace the hard drive without any delay.
Related Queries
What is C Windows System32 KernelBase dll?
C Windows System32 KernelBase dll is a Dynamic Link Library file in the System32 folder of the Windows 11/10. This application extension contains some essential kernel functions that help Windows to run smoothly. The KernelBase dll file is used by multiple applications at the same time, which may make it function normally.
 Kernelbase.dll caused an access violation?
This is one of the most commonly reported errors and if you are too facing the same follow the below mention guidelines:
Method 1: Run your game in Compatibility Mode
Step 1: Right-Click on the game shortcut from the desktop> Select the Open File Location> Next locate & right-click on your game's main .exe file and select Properties
Step 2: Under the Properties window, open the Compatibility tab
Step 3: In the Compatibility mode section, check Run this program in compatibility mode for box > Click the drop down menu and choose Windows 7 from the list.
Step 4: Now click Apply and OK to save the changes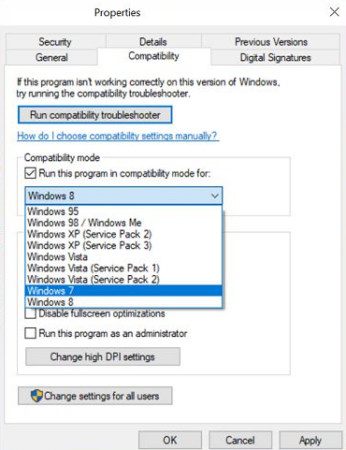 Close the Properties window, and run the Shortcut and see if the issue resolved or not.
Method 2: Run with Admin Privileges
Step 1: Right-click on the game shortcut on the desktop and select Run as an Administrator > Wait for the game to launch
Step 2: If the error is resolved, you can set the game to always run with admin privileges from the shortcut properties.
Step 3: Right-click on the game shortcut & select Open File Location> then again right-click on the game's exe file and select Properties
Step 4: Open the Compatibility window> check the Run this program as an Administrator box
Step 5: Finally click Apply and OK to save the changes
Method 3: Disable Windows Defender Firewall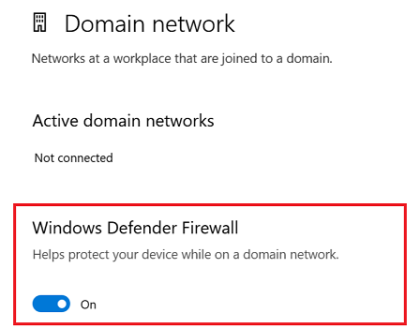 Step 1: Click the Start button and choose Settings >Navigate to Update & Security
Step 2: Open the Windows Security tab > then click on Windows Defender Firewall
Step 3: Choose your currently active profile> scroll down and toggle the switch to disable Windows Defender Firewall
If the above mention methods fail to solve the error then you can try to update your Windows, update drivers and run SFC Scan to get past the issue.
Best Recommended Solution for Windows Errors
You are likely to face Kernelbase.dll caused an access violation & KernelBase dll error if your system is corrupted. In such case you need an expert to tackle the system corruption because only manual methods are not enough. That's why we are recommending an automatic PC Repair Tool to scan the system thoroughly. This is an expert tool and it will not only resolve DLL errors but will also immune your PC from other malfunctioning in just a single go.
That's all about what is kernalbase.dll and its related errors. Hope you liked the blog. Thanks for Reading.